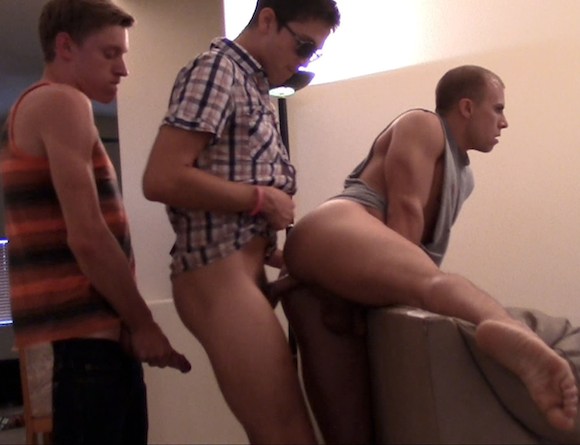 In this latest video from SKETCHYSEX.COM, there are two bareback gangbang going on simultaneously. A group of guys which include Andrew Doncaster line up to take their turns to fuck and creampie Eli Hunter and another twink next to each other.
We got a real goodfucking this time. Big dick after big dick walked in through the front door. Roomie couldn't kick it though. The boys all lined up behind me and each dumped a load in my dumpster. Man, did they fill me up. All I had to do was bend of over the sofa and their cocks and cum went right up my ass.
Check out pictures from this Eli Hunter Gangbang video "Ding-Dong! Dick's Here!" below.