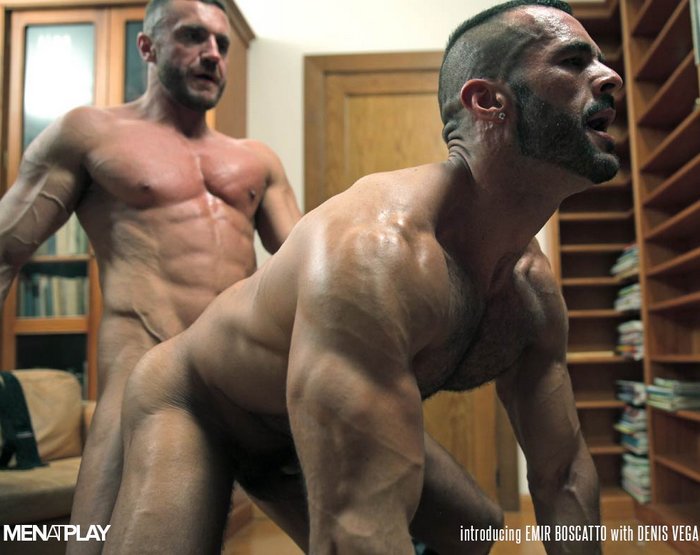 You saw some sneak peek photos a couple of days ago. Now you can watch him in action. 🙂 Emiliano Boscatto was Mr. Gay Cordoba 2008 and former Big Brother contestant in Argentina. He has more that 221,000 followers on Twitter. Today, as Emir Boscatto, he makes his porn debut.
MENATPLAY presents a Worldwide exclusive in the form of ex Big Brother contestant EMIR BOSCATTO who makes a leap into the world of Gay Porn. 33 year old Emir who came runner up in the 2011 Argentinian edition of the reality show, has been regular face on the celebrity scene in Latin America, appearing in a number of TV shows and gaining a huge following on twitter. But Emir being the hot blooded Latino that he is, has always had a desire to show his fans his other talents on camera.
You can watch Emir Boscatto fucks porn star Denis Vega in THE MALE BOND.
+ Emir Boscatto Fucks Denis Vega in THE MALE BOND