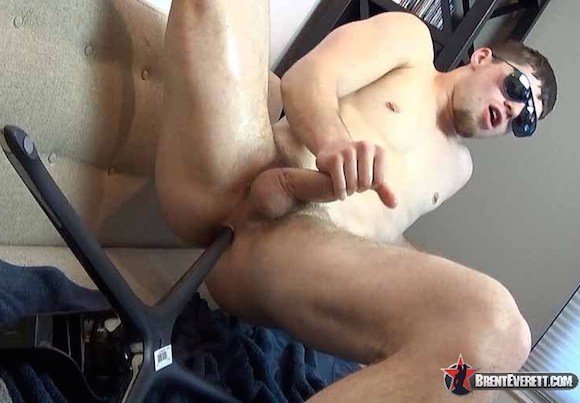 Everything's a dildo if you're brave enough… In this new video from BRENTEVERETT.COM, cute porn stud Eric Clark fucks himself with A TV STAND! And that's another object to add to the list of "Unconventional Sex Toys Gay Porn Stars Stuck Up Their Asses."
You can also watch Eric Clark get tag-teamed by Johnny Forza and Yuri Stasio bareback at Dallas Reeves.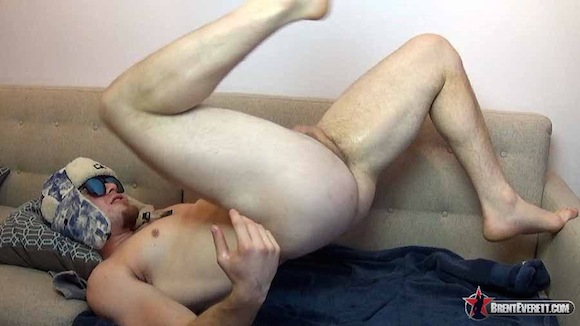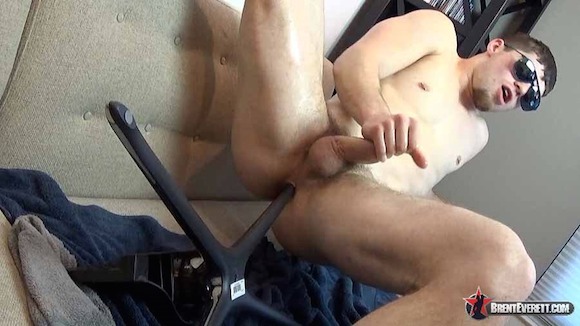 This is what happens when you eat too many cookies before and during a live webcam show. Eric was a happy, horny man on this day a few weeks ago. He wanted more, but his "camera man" couldn't or wouldn't get in on the act and there wasn't a dildo nearby. So Eric decided he needed something else to satisfy him. And guess what he found? A new use for a tv stand…
+ Eric Clark Fucks Himself with A TV Stand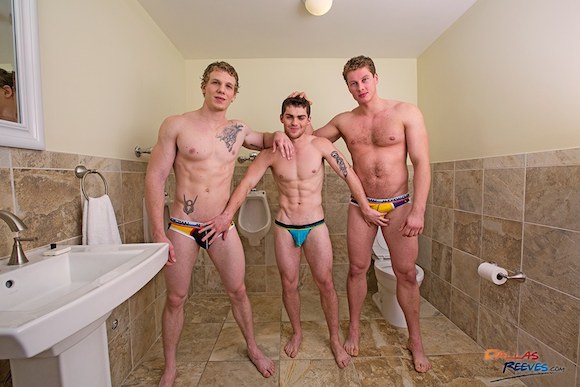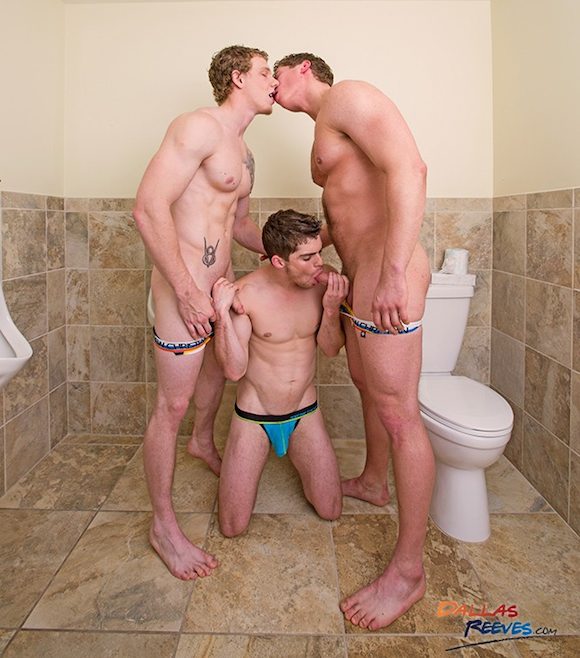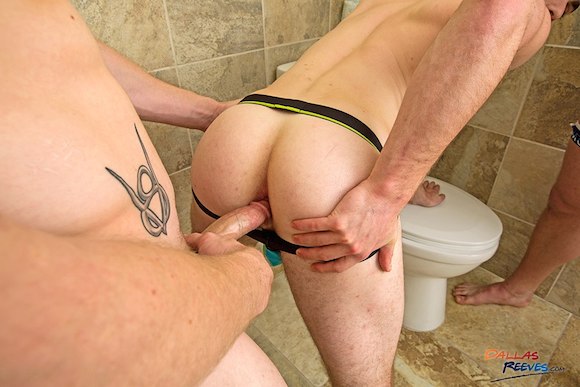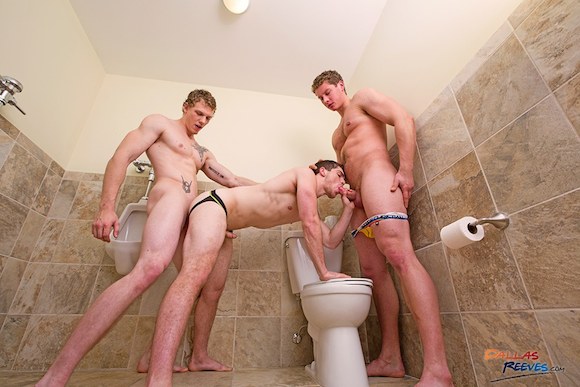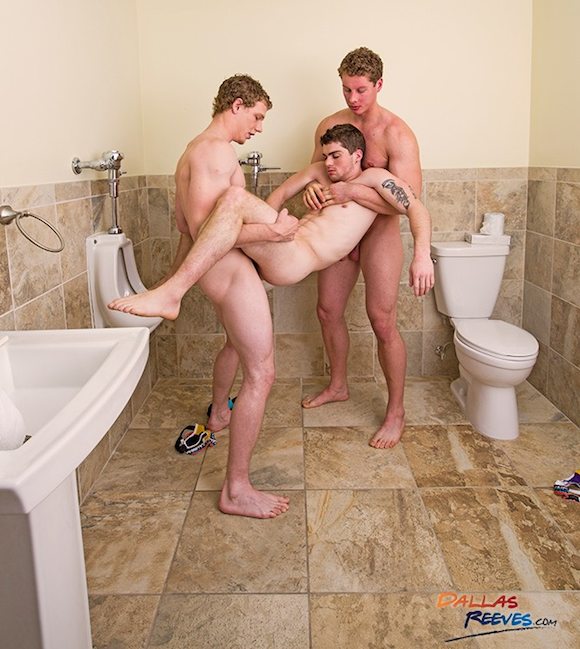 Johnny and Yuri are in the bathroom taking a leak when Eric Clark come in. Eric takes the urinal in between the two jocks, and they immediately start eying up Eric, giving each other the wink and nod. Eric isn't naive – he knows what he wants, too!
+ Johnny Forza and Yuri Stasio Fuck Eric Clark Bareback