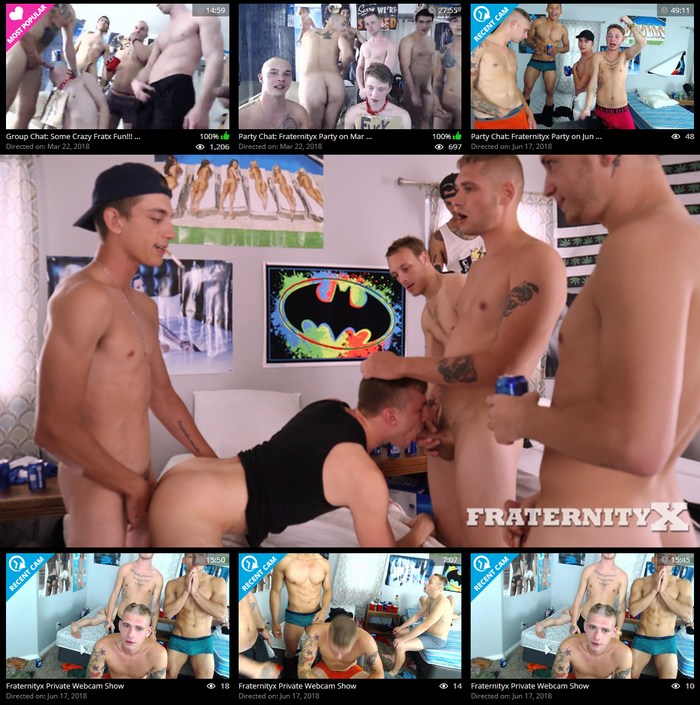 Those horny frat bros of FRATERNITY X have been fucking and gang-banging each other bareback for years. Now they are trying new thing, "webcamming." They start doing live webcam show on FLIRT4FREE.COM. So fans can chat and interact with these Fraternity X guys now.
And don't worry, they still banging each other, check out this week's update TWEET THIS.
+ Fraternity X Cam Shows on FLIRT4FREE
+ Watch Gay Porn Stars and Hot Guys Doing Webcam Shows on FLIRT4FREE
One of the pledges admitted to making money outside the frat. Idk some twitter bs. Anyway, I cracked open a cold one. Pushed him onto the bed. Tossed a loogie on-to his mangina and threw my dick in. He screamed a bit. Don't really remember anymore. Was so out of it.