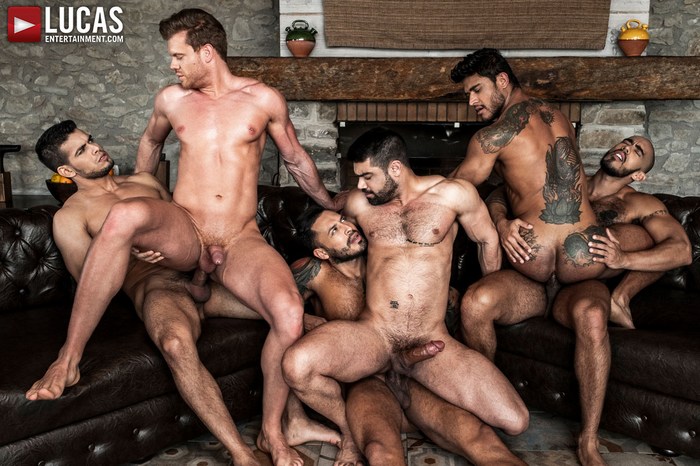 It's the grand finale of RICO MARLON'S RAW ORGY movie. Great to see hot gay porn stars Wagner Vittoria and Diego Lauzen tackle a group sex together. It also marks the first appearance of Konrad Cummings on Lucas Entertainment movie.
Check out the XXX trailer of this bareback orgy starring Diego Lauzen, Wagner Vittoria, Viktor Rom, Louis Ricaute & Konrad Cummings below.
Drake Rogers isn't ashamed of his constant hunger for raw dick. This kid loves swallowing uncut cock and getting his ass railed, so the production team decided to fulfill his need for raw uncut cock times two: with Rico Marlon and Louis Ricaute. Drake has his work cut out for him, because Rico and Louis don't give up on Drake's throat and ass until they blow their hot loads!
+ Rico Marlon's Raw Uncut Orgy
+ More of Rico Marlon | Diego Lauzen | Wagner Vittoria | Viktor Rom | Louis Ricaute | Konrad Cummings