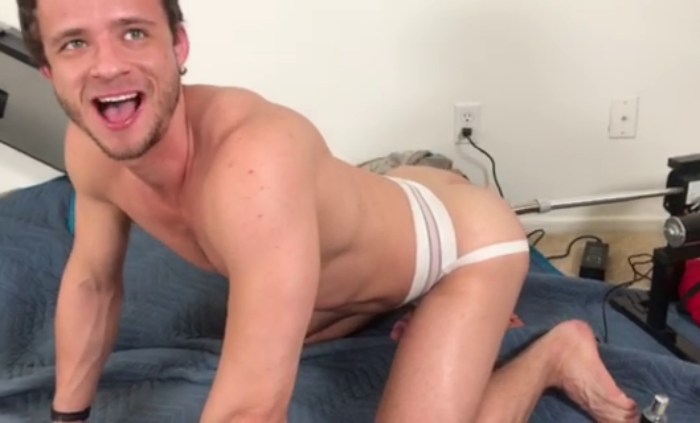 I posted a behind the scenes clip of Nate Grimes getting fucked by Carlos Ventura last month. Now I have one more exclusive clip, in this hot video from the set of NastyDaddy, bottom boy Nate Grimes gets ready for his scene and playing with a Fuck Machine. It's pretty hot.
This week Nasty Daddy also introduce another new muscle daddy named Trace O'Malley.
[USE THIS LINK] To Get 50% OFF Nasty Daddy 1-Month Membership ($29.99 -> $14.99)
Nate Grimes Getting Ready For His Scene With A Fuck Machine & Carlos Ventura
Brand new never been seen before Daddy. Trace O'Malley enters our NastyDaddy family. Watch this beefcake show off all of his goods. I love the way he talks to the camera and his deep voice drives me crazy. We have multiple scenes planned with this hot Daddy newcomer. We hope you love Daddy Trace !!! Nastydaddy where daddies breed.
[USE THIS LINK] To Get 50% OFF Nasty Daddy 1-Month Membership ($29.99 -> $14.99)