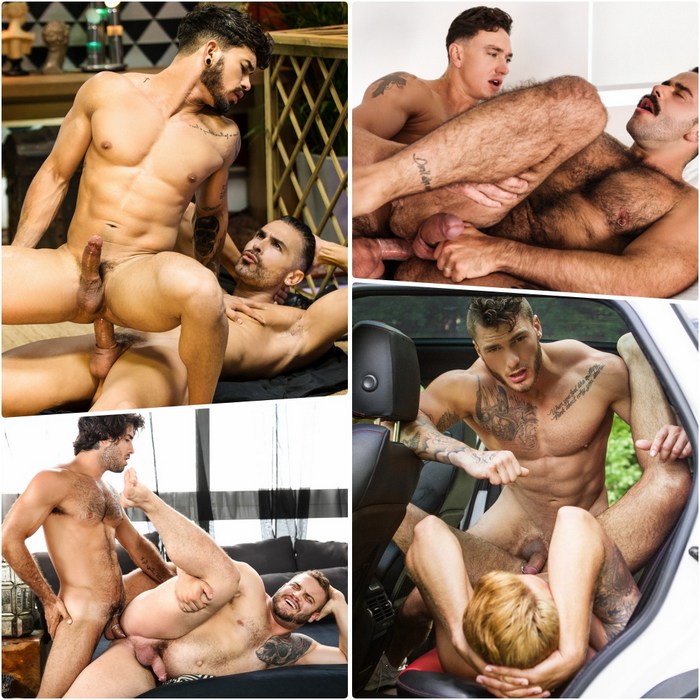 Men.com announced on Twitter that they just signed Beaux Banks and Jake Porter (former Sean Cody's Porter) as their newest exclusive models.
This weekend, as I mentioned earlier, marks the comeback of Argentinian gay porn star D.O. in this new series Telenovela in which D.O. fucks muscle bottom Pietro Duarte.
Don't forget to check out: William Seed jackhammers Jax Damon in Pranksters Part 8, Daxx Carter bottoms for Diego Sans in Cum to Your Senses, Brett Lake gets fucked by Darin Silvers in The Cookout, and Cade Maddox fucks Teddy Torres in Who's That Boy.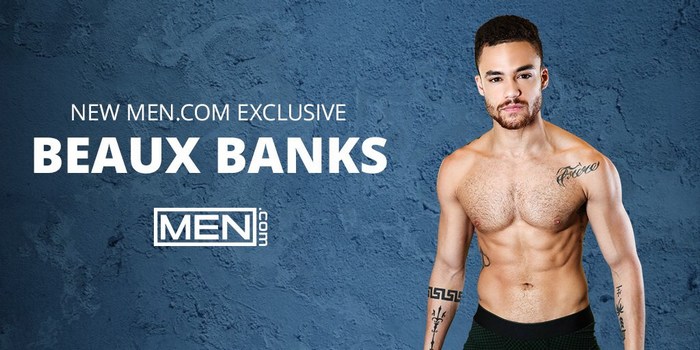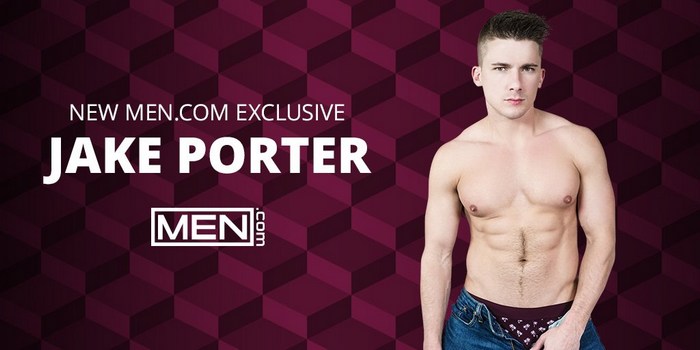 Gay Porn Stars Beaux Banks and Jake Porter Are Newest Men.com Exclusive Models
Dark and handsome Pietro Duarte is out for revenge! He's avenging his uncle's death and his target, tall and lean D.O., arrives home just in time for some justice to be served. He explains that he never meant to hurt him and cannot undo the past, but buff cutie Pietro will not accept that answer. In an effort to try to reconcile, D.O. embraces Pietro before turning him around and rimming his bubble butt. He enters him doggystyle and shows him just how sorry he is.
+ D.O. Fucks Pietro Duarte in Telenovela Part 1
Brazilian hunk Diego Sans puts on a little strip tease for brawny beau, Daxx Carter. Hairy, dark-haired Diego strokes his cock just enough to get it up and hard for tattooed Daxx to put that massive dick in his mouth. They partake in a little 69 action getting both dicks wet and Daxx slobbers and deep throats it until it's primed and ready to be inserted into his muscular, bubble butt. Diego goes hard and pile drives his ass so they can both bust a satisfying load.
+ Daxx Carter Bottoms For Diego Sans in Cum to Your Senses
The pranksters are at it again! They're driving around with a super soaker and looking for innocent victims to soak. They find buff, chiseled hunk William Seed walking on the side of the road and drench him before speeding off. Little do they know, William is hot on their trail and blonde-haired cutie Jax Damon gets nabbed by a very horny William. William makes him get down on his knees to suck his massive cock with his pierced tongue before turning him around and making him his bottom bitch.
+ William Seed Jackhammers Jax Damon in Pranksters Part 8
Blonde beau Brett Lake is watching beefy hunk Darin Silvers prepare the barbecue and he's so turned on that he needs to stop and take a minute to stroke his massive dick. Blue-eyed Brett brings out more than just hot dogs when he whips his cock out for dark-haired Darin, who happens to be just as horny! The boys take it inside for a little one-on-one dick sucking followed by Darin pounding Brett's tanned bottom.
+ Brett Lake Gets Fucked By Darin Silvers in The Cookout
What do you do when you wake up with a sexy, dark-haired Cade Maddox in your bed? Hairy stud Teddy Torres doesn't remember anything, but he's wide awake and ready to fuck! A 69 ensues with muscular Teddy sucking on Cade's monster cock while getting his furry hole rimmed by the tall and lean hunk. They soon discover Cade was actually his roommate's one night stand, but Cade is already dick deep inside his bubble butt so there's nothing left to do but finish up this round of big dick drilling.
+ Cade Maddox Fucks Teddy Torres in Who's That Boy
+ MEN.COM