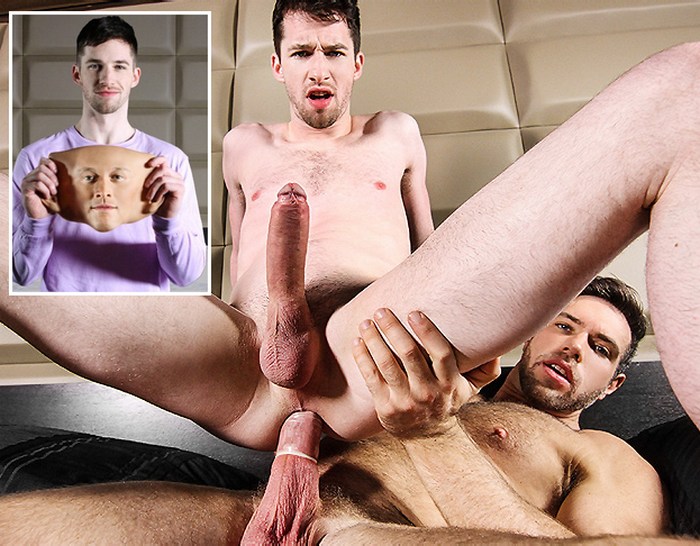 Popular YouTuber Davey Wavey is no stranger to gay porn. He owns a gay porn website HIMEROS.TV and had a non-sexual role in the Justice League Gay Porn Parody last year.
Davey Wavey will have a cameo appearance in the next Friday's update on Men.com. The scene is called Cheaters Part 2. (Cheaters Part 1 was a very popular sex scene where Diego Sans disguises himself as hottie Logan Styles & fucks William Seed in the ass.) This time Thyle Knoxx wears a Davey Wavey mask because Alex Mecum is obsessed with Davey. You can watch the preview video from this sex scene Alex Mecum fucks Thyle Knoxx below.
Alex is obsessed with Davey Wavey and Thyle isn't too pleased. Thyle informs him that a mutual friend met Davey via a popular dating app. Alex wonders if he too could get a chance encounter but little does he know it's all a setup. Thyle has a little surprise planned for him.
+ Alex Mecum, Davey Wavey & Thyle Knoxx in CHEATERS Part 2 [Coming May 18]