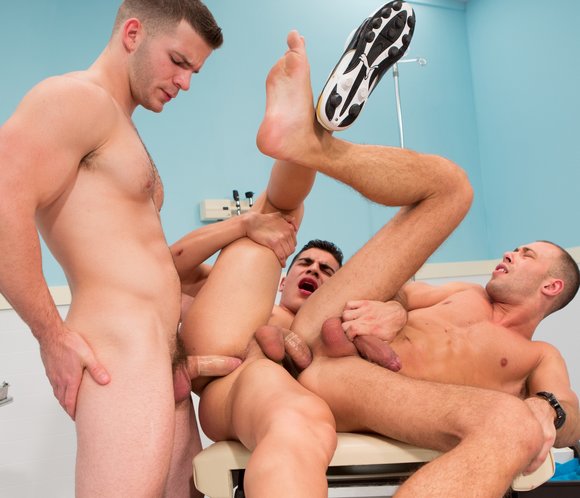 + Angel Rock, Lance Luciano and Brandon Jones train-fuck in My Doctor Sucks by Hot House.
+ John Magnum feels compelled to write his own statement after reading Jake Genesis' apology for doing porn.
+ To porn or not to porn? – Porn veteran Steve Cruz gives his standard list of things to consider first before you decide to do porn.
+ Are Levi Karter and Hayden Lourd the New Gay Porn Power Couple?? I hope so!
+ Read Banana Guide Interview with CockyBoys model Jett Black.
+ Men of Porn found Paul Walker's porn video before he joined MEN.COM.
+ More XXX News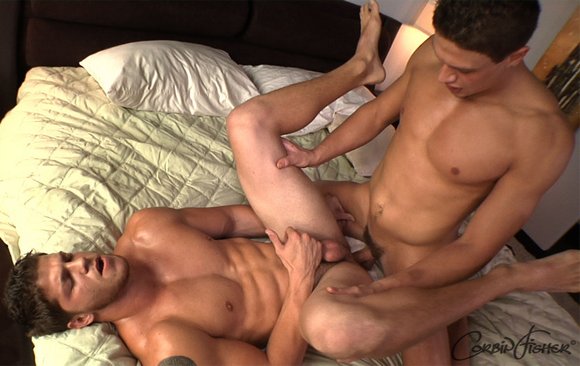 + Dixon pounds Ashton's delicious ass, and then shoots a huge, thick load onto Ashton's face.
+ Join Alter Sin Contest to win the jockstrap! Damien Crosse wore in the MEN.COM video.
+ Here's Gay Porn Star Charlie Harding's Hot New Club Track, "It's My Party"
+ Note the message on bottom of the socks worn by cutie Diego Vena… He was joined by ever-more-ripped D.O. for at Cocktails with the Stars.
+ Manhunt Daily's Exclusive Interview With Gay Porn Star Adam Russo.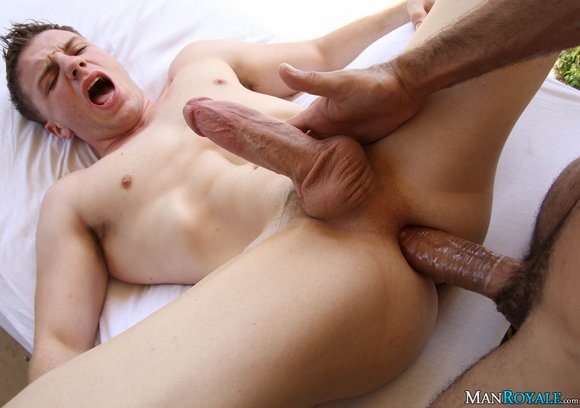 + Two of the biggest dicks in gay porn, Doug Acre and Luke Haas fuck at Man Royale.
+ On The Waterfront: Max Ryder Hits The Pier In Underwear.
+ Race Cooper shares some behind the scenes stories from 6 movies he filmed with Raging Stallion.
+ This is how Jesse Jackman, Dirk Caber and Johnny Parker celebrate Cinco de Mayo.
+ Diesel Washington attended the Blatino Oasis.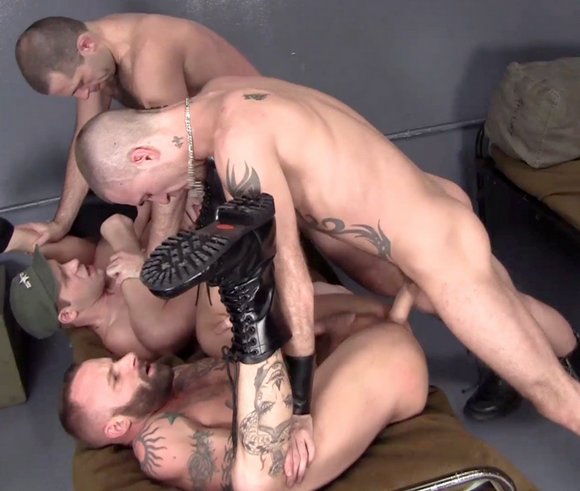 + Derek Parker and Aaron Summers get fucked bareback in this orgy scene from Raw Fuck Club.
+ JD Phoenix – It's Fucking Friday at Fairytail Lounge.
+ New photo set of porn star Scott Carter.
+ Drew Sumrok – Trick at Hardware.
+ Pornstar Cole Streets seems to have a compulsive need to regularly post naked self-portraits of himself on the Internet.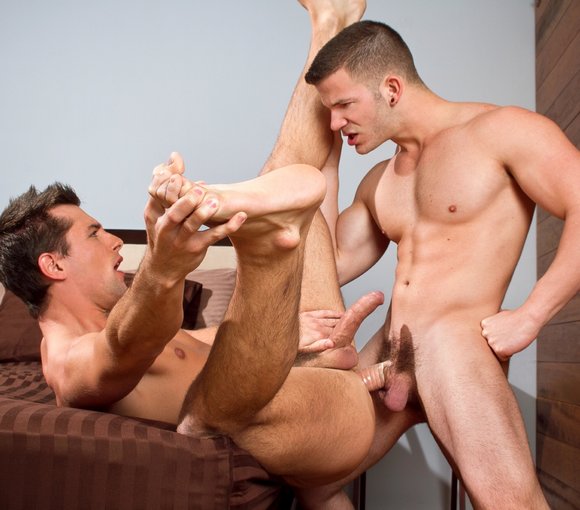 + Angel Rock fucks Wolfie Blue in Just For You.
+ For those who missed Zach Randall.
+ Daniel Nardicio – "If You Do Porn, You Are A Whore"
+ Colby Keller – Cinco De Mayo Fruit Cocktail.
+ Origami R.A.I. Condom, For Receptive Anal Intercourse, Could Be World's First Specifically For Anal Sex.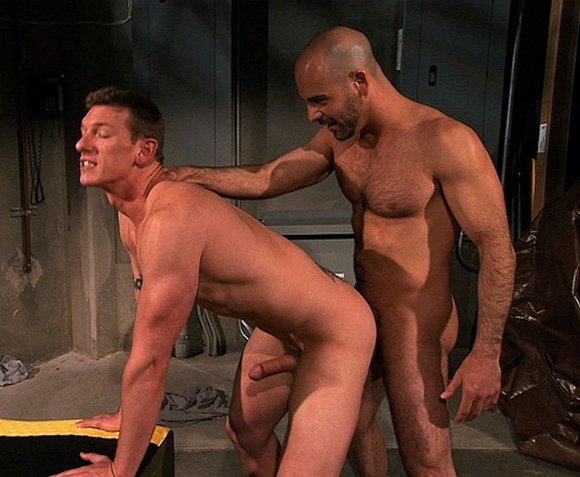 + Adam Russo Fucks Kieron Ryan in After Hours from Titan Men.
+ Deleted Nagron Sex Scene from Spartacus: War of the Damned.
+ Worlds Largest Penis Jonah Falcon Has Music Video "It's Too Damn Big"
+ This Multitasking is Ridickulous.
+ New publication to take a serious look at porn.
+ Nick Hawk Wows Crowds at Hustler Hollywood With Sex Toys.
+ It's been almost 2 years that Francois Sagat has been retiring from porn after his last Titan Project INCUBUS, that was shot in summer 2011 … but people seem to forget he'll be no longer appearing in gay porn movies… here is the confirmation in few words (but you can still watch his performance at PLAY>TIME in London tomorrow)