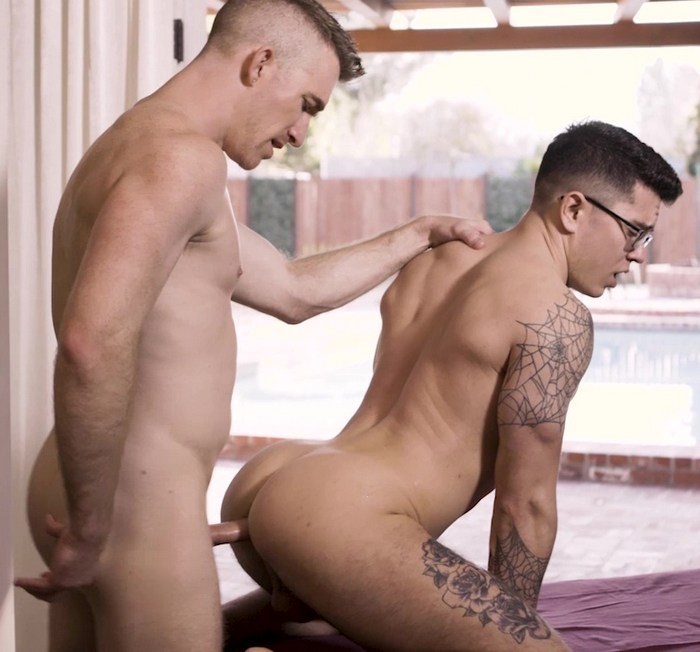 Gay porn star Pierce Paris makes his directorial debut this week with What's Gotten Into Him?. It's also Masqulin's first feature-length film written and co-directed by Ben Rush. The first scene is out now and it features real-life couple Nick Fitt and Clark Davis. Check out this new scene Nick and Clark take turns fucking each other bareback.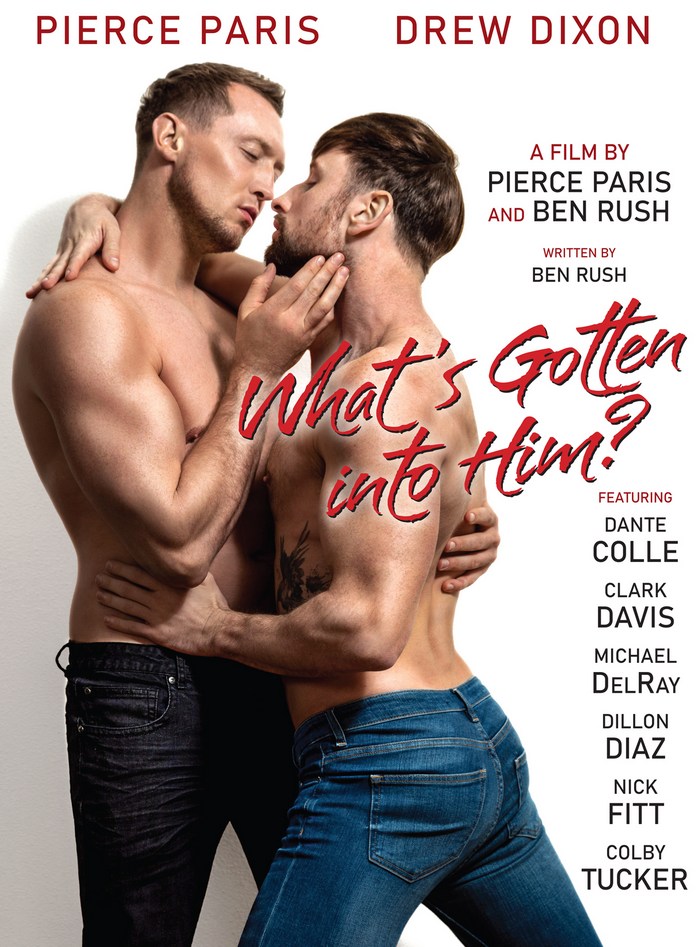 Drew Dixon is an anxious bundle of nerves. Settling into a new high-level marketing gig is hard enough, but being pressured by his boyfriend, Nick Fitt, to be more sexually adventurous – and to bottom for the first time – makes his life feel even more overwhelming. Enter Dr. Pierce Paris, PhD, LMFT, a handsome psychotherapist with just the right counsel to put Drew at ease. As Dr. Paris and his charmingly coy client begin a deep-dive discussion into their past experiences and fantasies, a palpable tension builds to a shockingly explosive finish. Loaded with a roster of top-tier talent – including Dante Colle, Clark Davis, Michael DelRay, Dillon Diaz and Colby Tucker – What's Gotten Into Him? will have viewers edging from scene to scene in this feature-length movie from visionary filmmakers Pierce Paris and Ben Rush.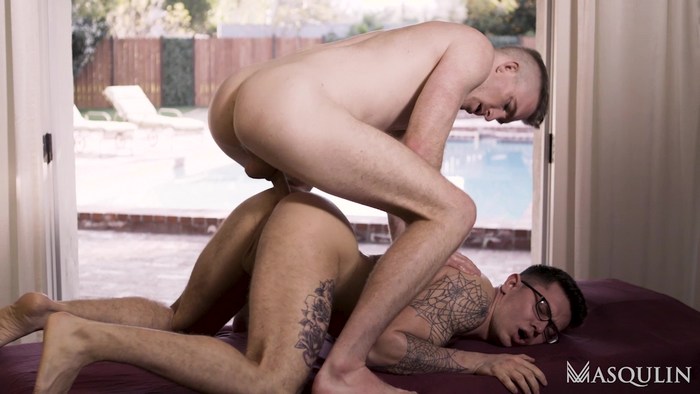 Feeling overwhelmed and anxious, Drew Dixon is in for his weekly visit with Dr. Pierce Paris, a Licensed Marriage and Family Therapist. On top of dealing with a new marketing job, Drew is struggling with added pressure from his boyfriend (Nick Fitt) to have a more active and adventurous sex life, which would include Drew bottoming for the first time. Drew offers to open up his relationship in an effort to help fulfill his partner's needs but doesn't anticipate the flood of emotions — or the eventual sexual awakening they'll ultimately bring — when Nick chooses to exercise his new sexual freedom. Nick describes to Drew what went down with his trick (Clark Davis) in shockingly explicit detail, which has Dr. Paris at attention in more ways than one.
+ Nick Fitt & Clark Davis Flip-Fuck Bareback In Masqulin's What's Gotten Into Him?