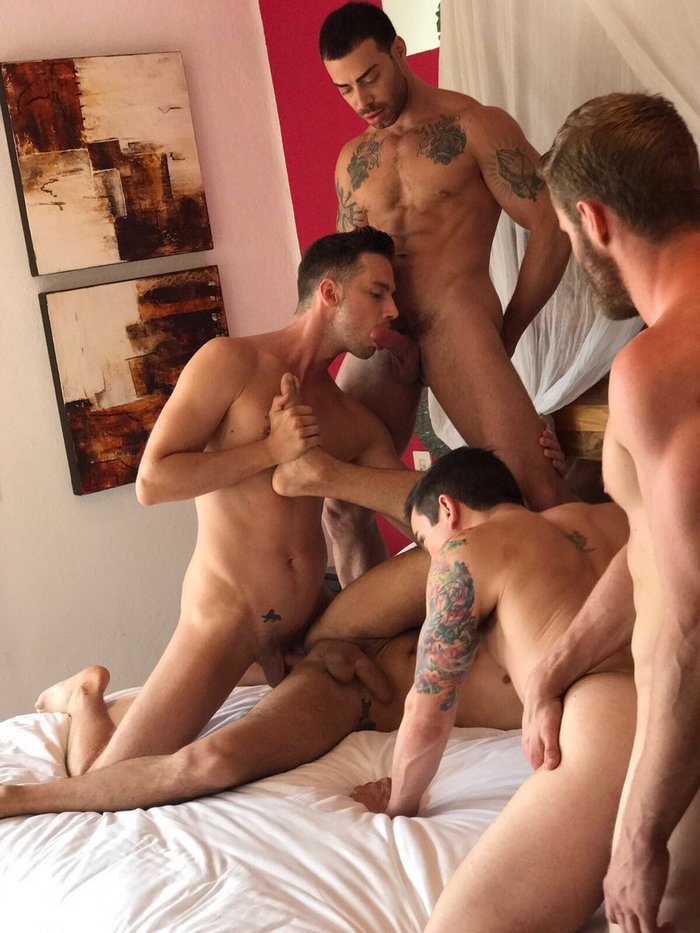 Damon Heart just shared some behind the scenes photos from his recent bareback orgy scene on his Twitter. The scene was shot on location in Puerto Vallarta, Mexico. I hope this raw group sex starring Damon, Shawn Reeve, Dakota Payne & Carlos Lindo will be online soon. For now, check out two models from that orgy having sex in the second scene from GENTLEMEN 21: TOP MANAGEMENT where Shawn Reeves fucks Dakota Payne bareback.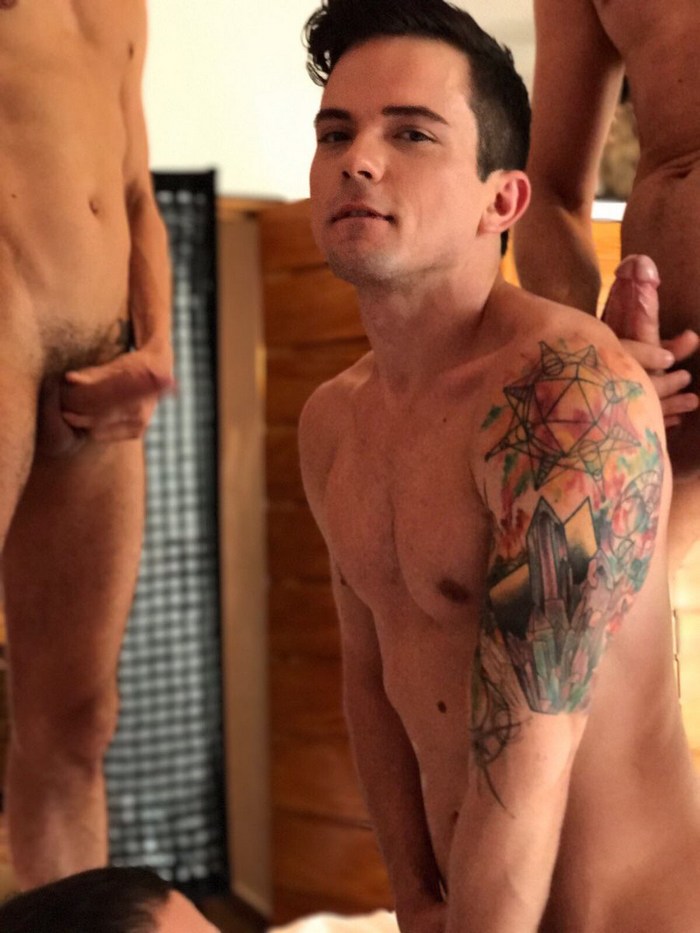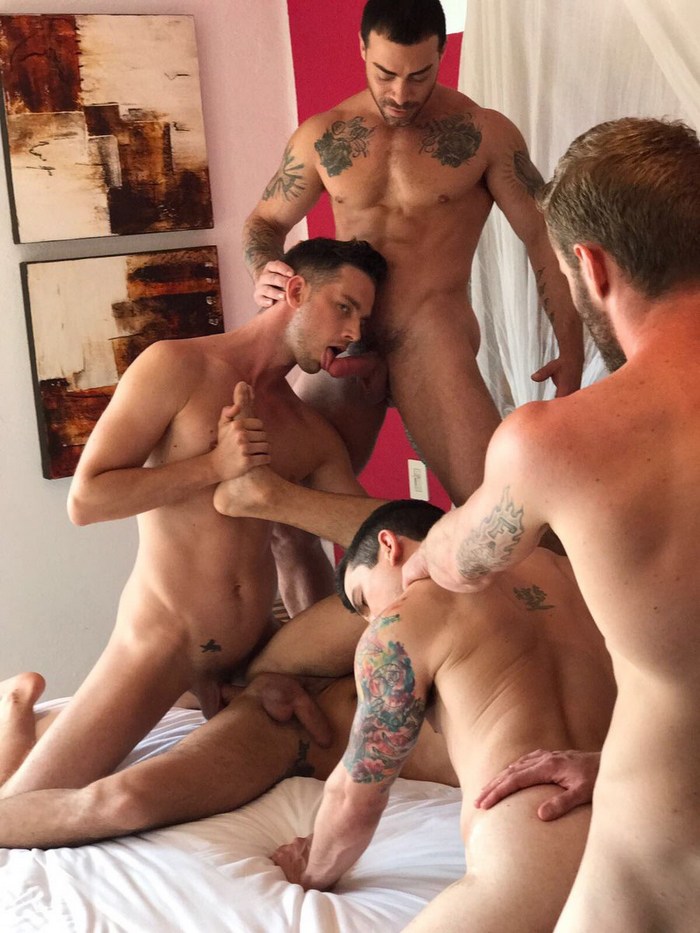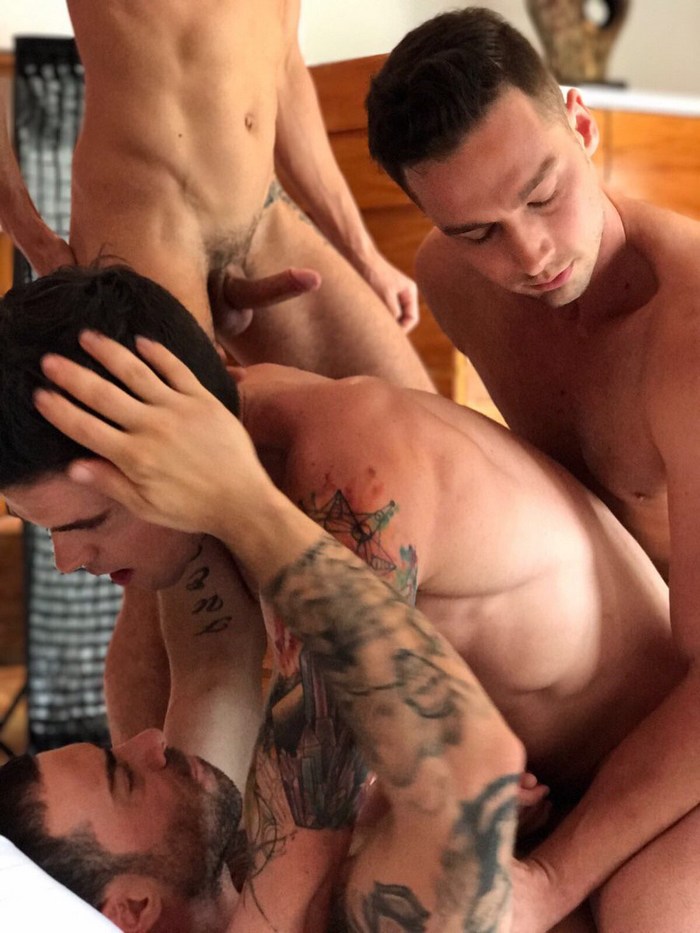 Gay Porn Behind The Scenes: Damon Heart, Shawn Reeve, Dakota Payne & Carlos Lindo Bareback Orgy
Shawn Reeve Fucks Dakota Payne Bareback @LucasEnt @ShawnReeveXXX @DakotaPayneXXX @MichaelLucasNYC

MORE ? (https://t.co/Jv3uCM0TPb) pic.twitter.com/mTFIw3y0RE

— Queer Me Now (@QueerMeNow) October 23, 2017
It's time for the wunderkind Shawn Reeve to make his final decision: does Dakota Payne have what it takes to be a successful intern? But the determining factor is whether or not Dakota Payne is willing to put in some overtime. Sure, the internship might be unpaid, but when you get fucked up the ass by a boss as hot as Shawn Reeve, who's going to complain about staying late some nights? Dakota sure isn't!
+ Shawn Reeve And Dakota Payne | Internship Gone Raw
+ More of Shawn Reeve | Dakota Payne