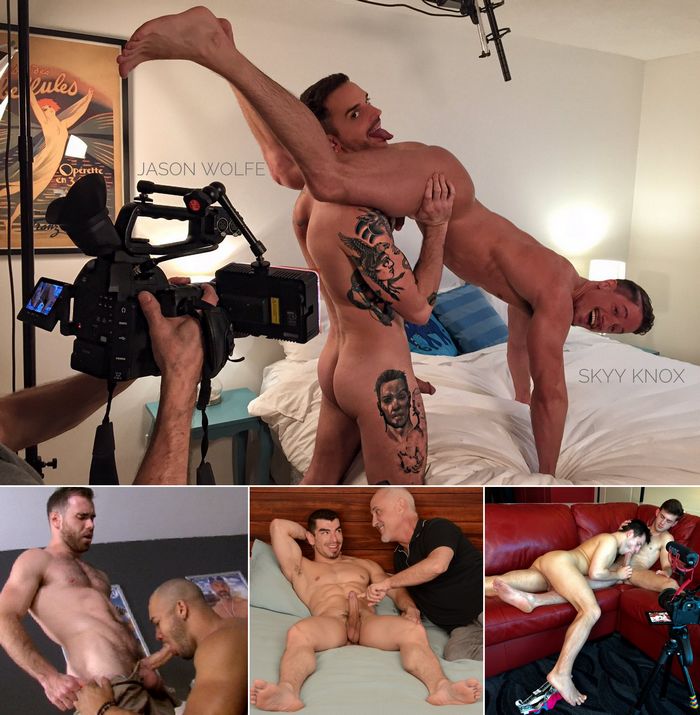 In this edition of PORN SNEAK PEEK, check out behind the scenes pics from Men.com, Raw Fuck Club, Dominic Ford, Gay Room, Jake Cruise, Titan Men, and Helix Studios.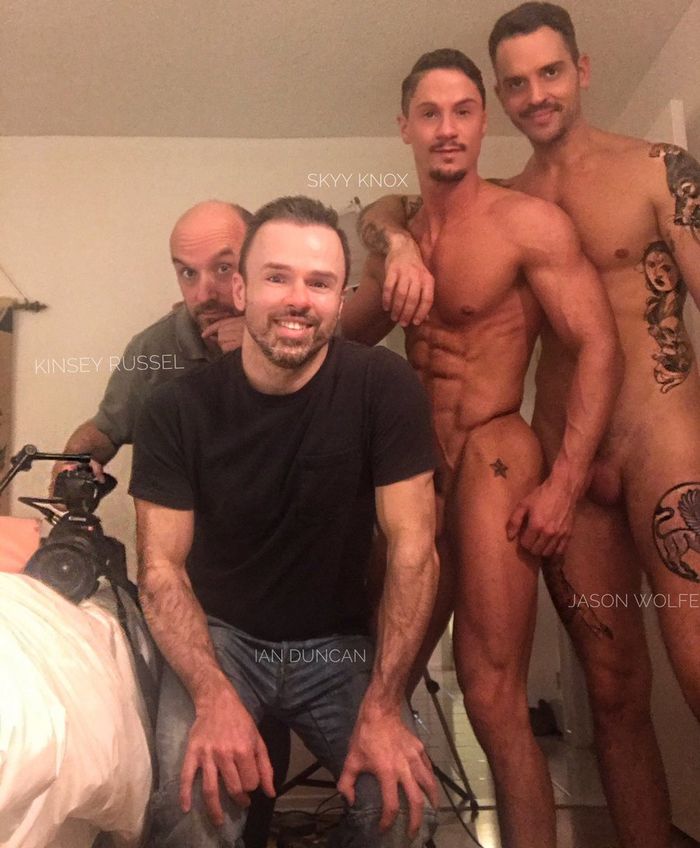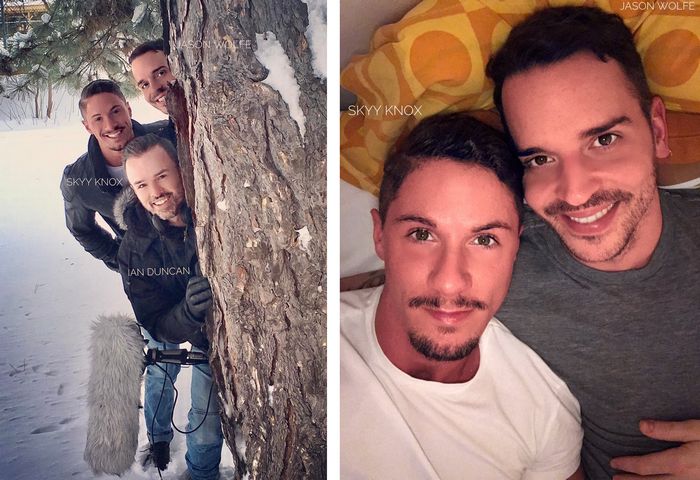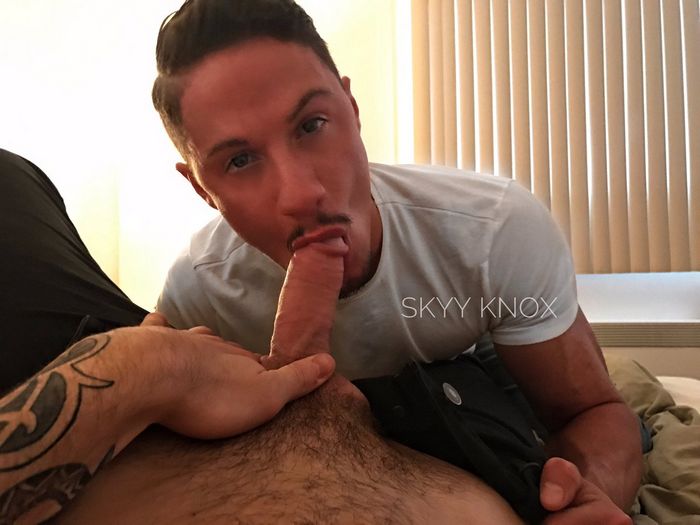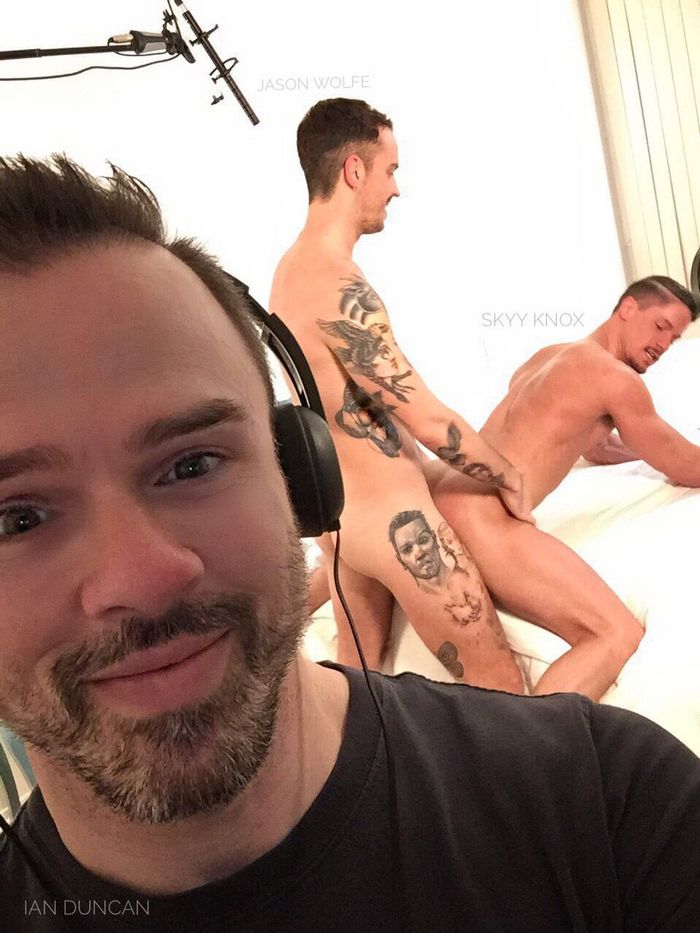 Hot gay porn star Skyy Knox with newcomer Jason Wolfe on the set of Men.com in Canada.
+ MEN.COM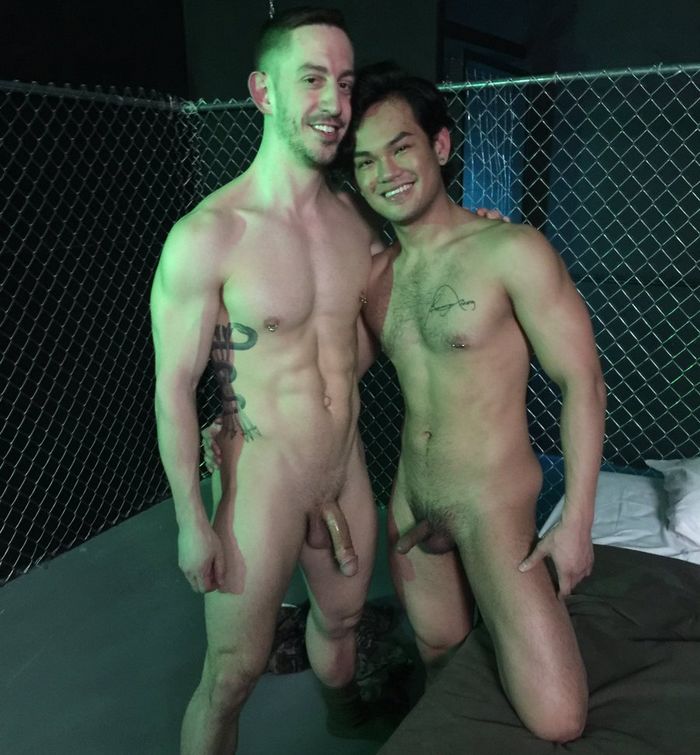 Bryan Cole shot his first BAREBACK scene with his boyfriend Eli Lewis.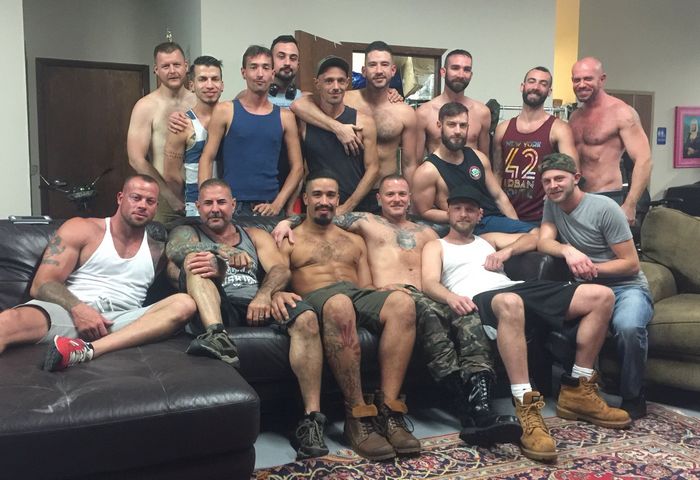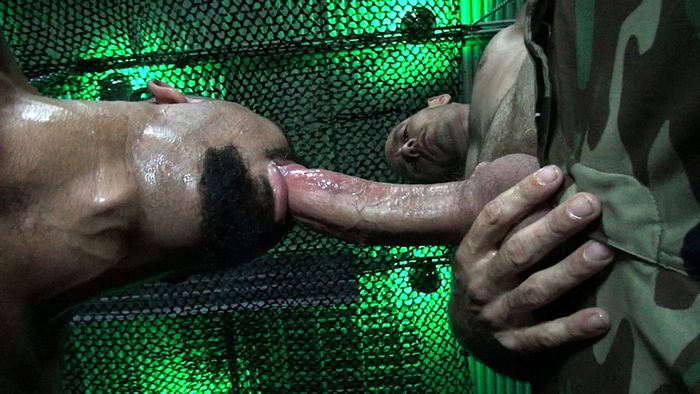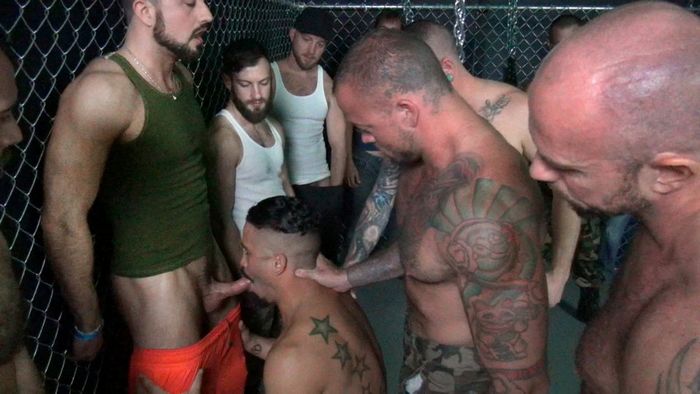 OMG! Trey Turner gets GANG BANG raw by 14 men!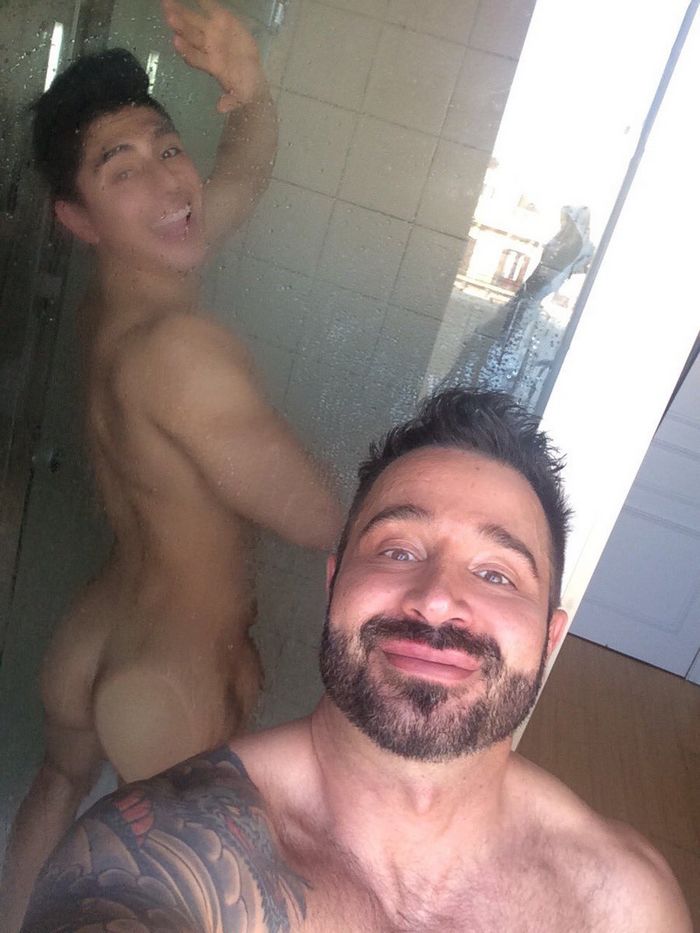 Happy Valentine's Day @QueerMeNow pic.twitter.com/Ag9al83Jzg

— DominicFord (@DominicFord) February 14, 2017
@kensummersxxx @KaydenGrayXXX y @JoshMilkxxx nos envían un saludo desde el set de rodaje de la última escena de @DominicFord ?? SuperiloveU pic.twitter.com/M1zweGFhLk

— MARICAMALA.COM (@Maricamalaxxx) February 14, 2017
Kayden Gray, Josh Milk, Ken Summers & Martin Mazza on the set of Dominic Ford in Spain.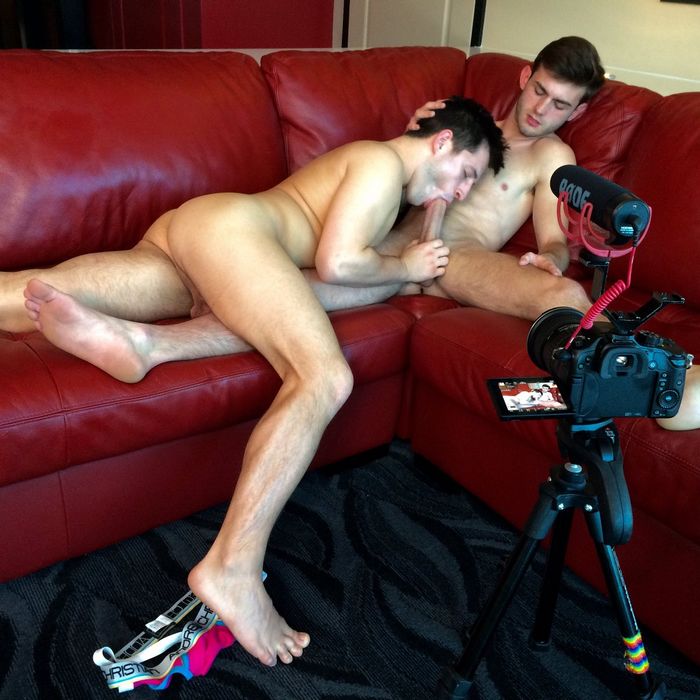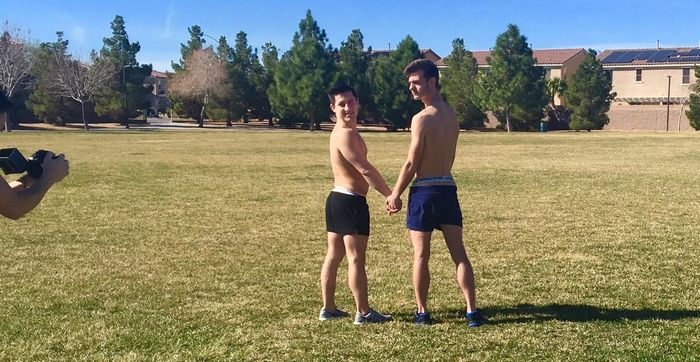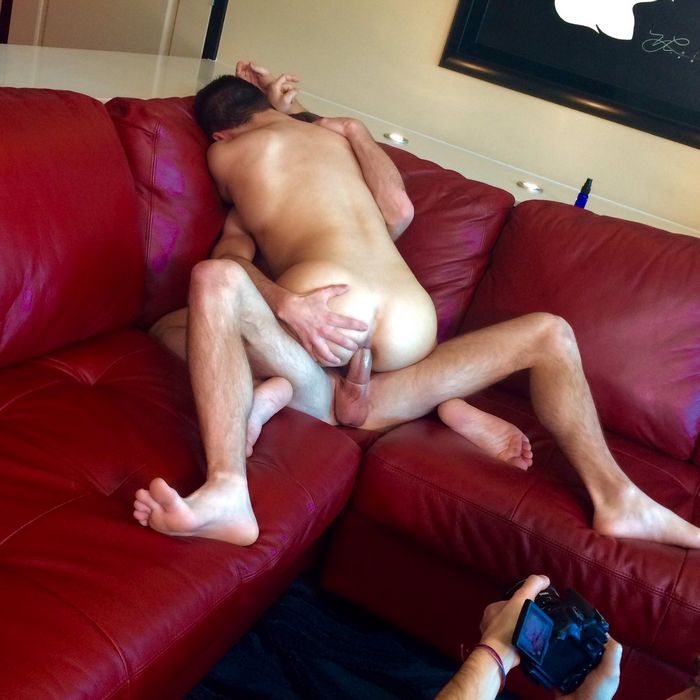 Vincent James fucks Alex Gray on the set of Gay Room.
+ GAY ROOM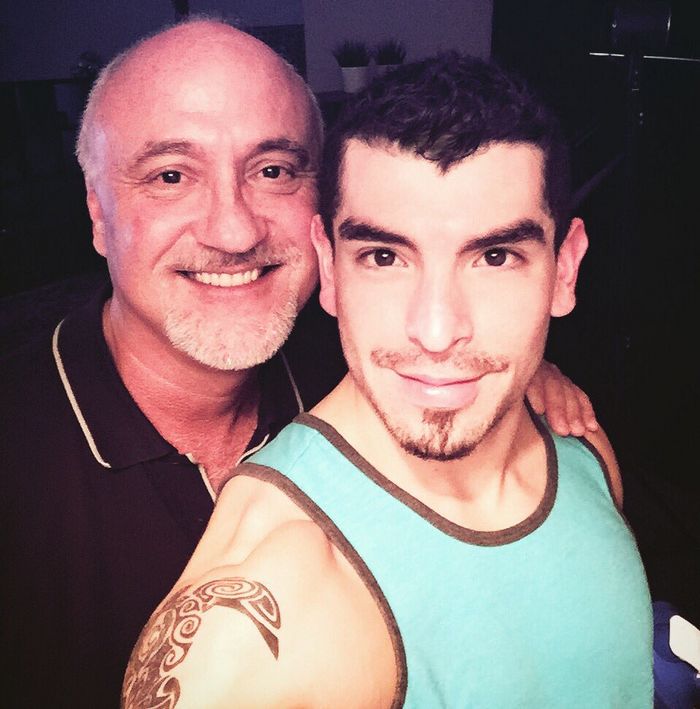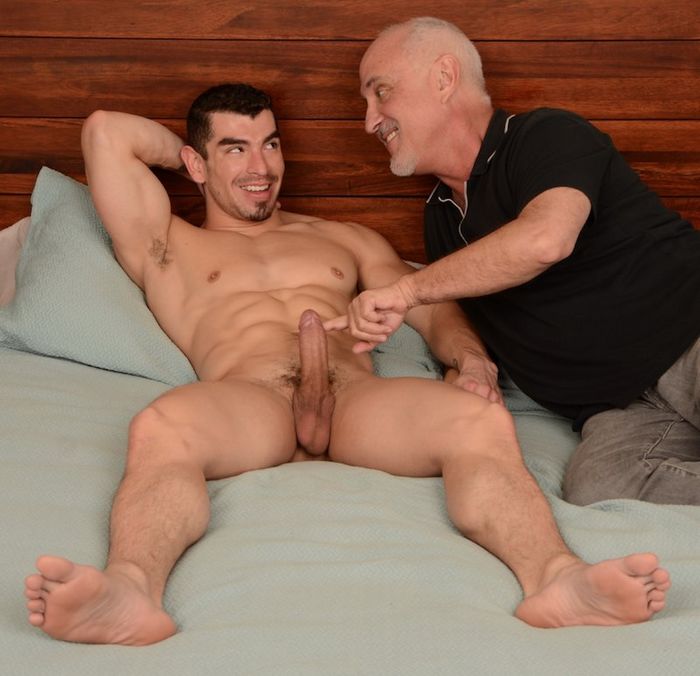 Jeremy Spreadums on the set of Jake Cruise.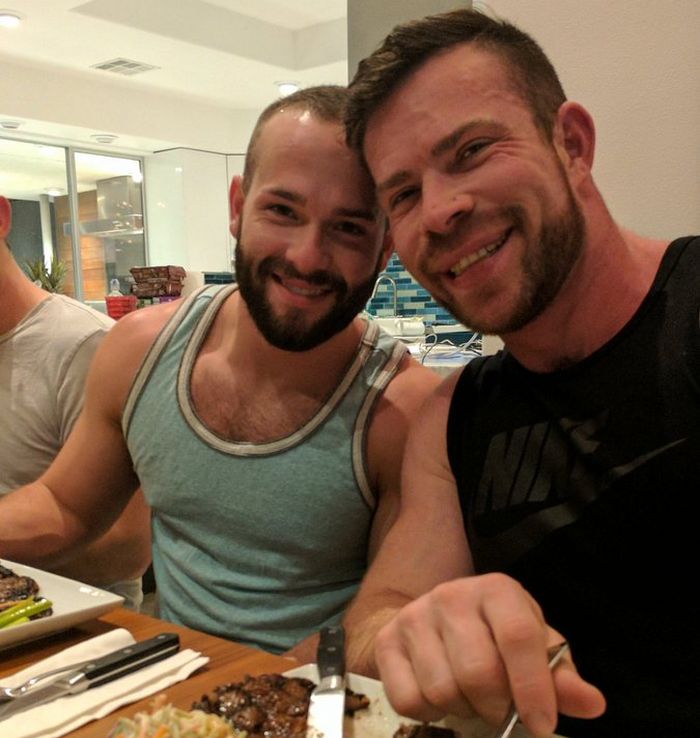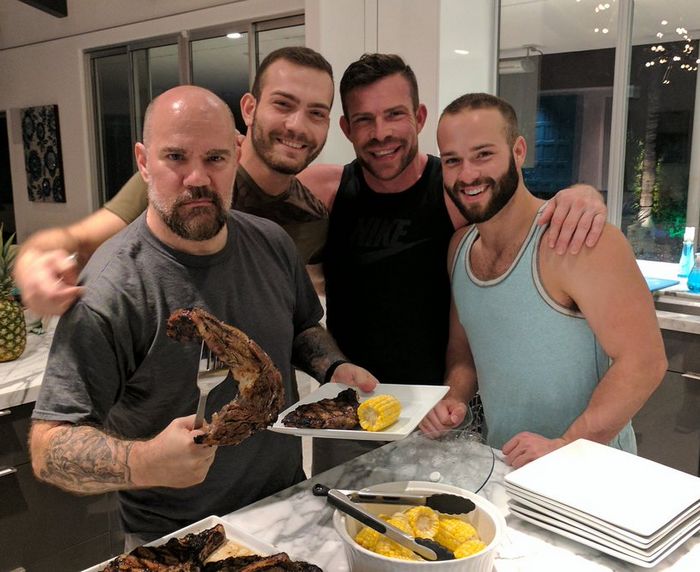 Luke Adams, Liam Knox and newcomer Adam Thicke on the set of Titan Men.
Camera roll montage!! ?@WesCampbellXXX @SeanFordXXX @BMitchellXXX @MaxCarterXXX @TylerHillXXX @AlanDavisxxx @GabeIsaacXXX @CorbinColby_ pic.twitter.com/xGid4LlGtn

— Alex Roman (@sexyAlex90) February 14, 2017
??????@MaxCarterXXX @DawsonGrantxxx @JayThompsonXXX @AlanDavisxxx #InsideHelix #BehindTheScenes pic.twitter.com/As0QApARrh

— Helix Studios (@HelixStudios) February 13, 2017
Sean Ford, Blake Mitchell, Wes Campbell, Max Carter, Tyler Hill, Alan Davis, Gage Isaac & Corbin Colby on the set of Helix Studios.