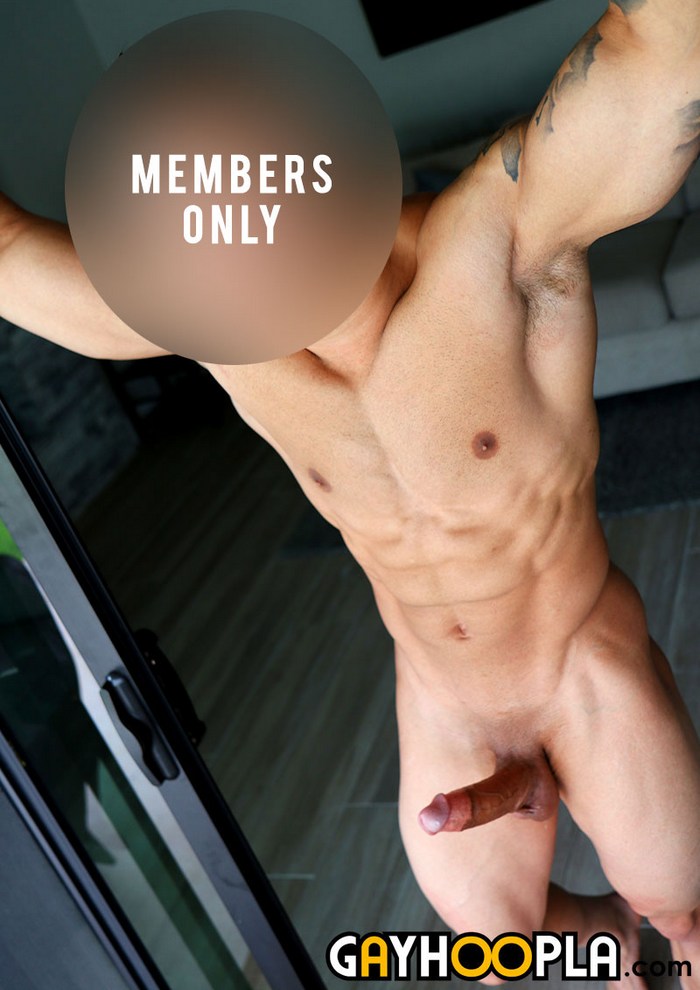 This new GayHoopla model has muscular body, bubble butt, and big dick. But only members can see what his face looks like. They recently introduced the "Secret Menu" for members only and from now on, solo content on GayHoopla will be censored for general public. Only paid subscribers can see the uncensored pictures and jerk off videos of upcoming models. This new model even has no porn name. The title of video is just "Ripped Muscle Jock Jerks".
There will be NO CHANGES to HARDCORE content (released weekly every Friday). So fans of Collin Simpson and the current GayHoopla hotties can still see uncensored trailer of them here.
I guess this change will make it easier for GayHoopla to recruit new models who are hot and muscular but prefer to keep their identities private (at least for general public) since only paid members can see them. This approach might be new for American and European viewers but Japanese porn industry has been doing this for a long time.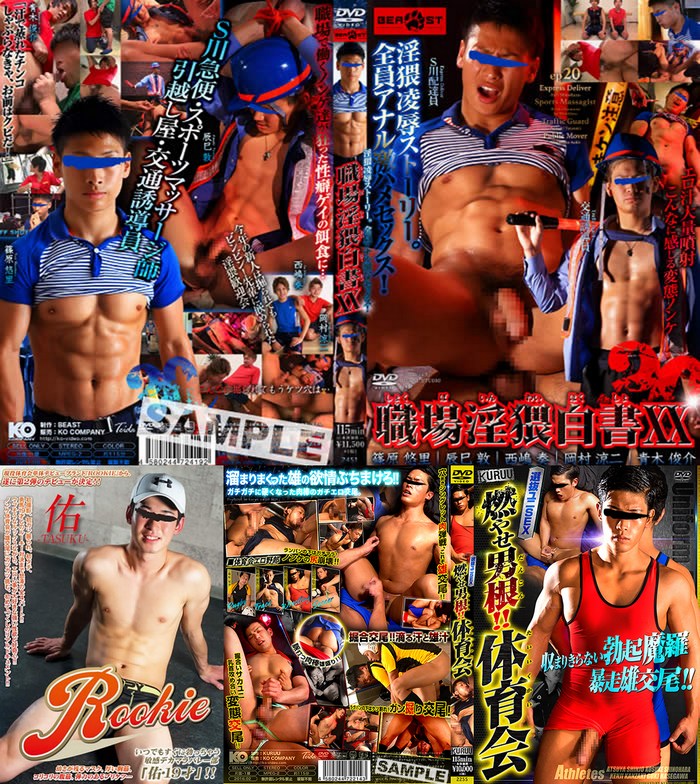 Do you think we will see American or European gay porn sites using this Japanese approach more?
Thank you my friend. Hardcore content will continue to show all faces. We're just limiting solo content to NON MEMBERS only. Members will continue to get what they've been getting plus more! Lots of value coming members way.

— GayHoopla.com (@GayHoopla) March 12, 2019
Ahhhh I see. Hopefully one day you'll be a member and let us know what you think of the content. Shoot me an email or Dm if you ever join and I'll hook you up with some free days.

— GayHoopla.com (@GayHoopla) March 12, 2019