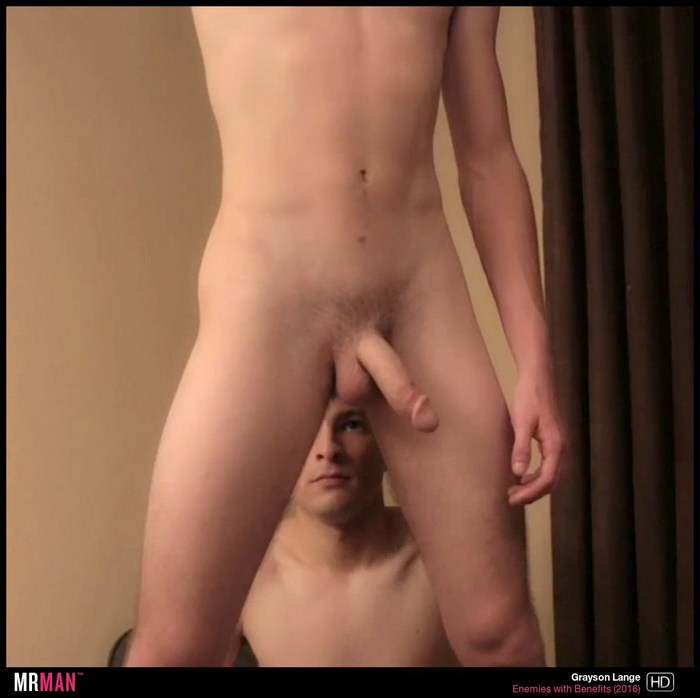 MrMan has the world's largest collection of Hollywood Nudity and while hot movie nudity is one thing unsimulated, real gay sex is quite another. Actual penetration, real blowjobs, and IRL piping hot cum shots can all be found in the insanely sexy gay comedy Enemies with Benefits. This is one of the most sexually explicit flicks we've come across, and it's so hot how the young actors all have a blast exploring their uninhibited sexuality with one another. Needless to say, we had to share this gem with you guys! Check out some of what we're loving about Enemies with Benefits below, and make sure to check out the full VERY NSFW scenes.
1) The playful Grayson Lange gets banged anally by Edward Gutierrez before receiving his massive wad! You can see their full (almost four minutes long!) gay sex scene here.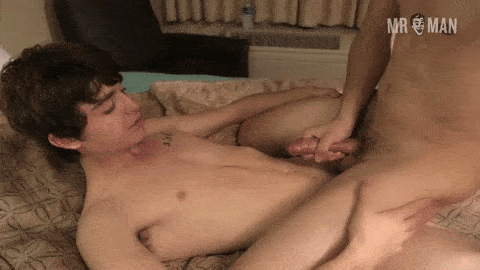 2) Speaking of Grayson Lange, his delish curved cock deserves a place in the Twink Hall Of Fame!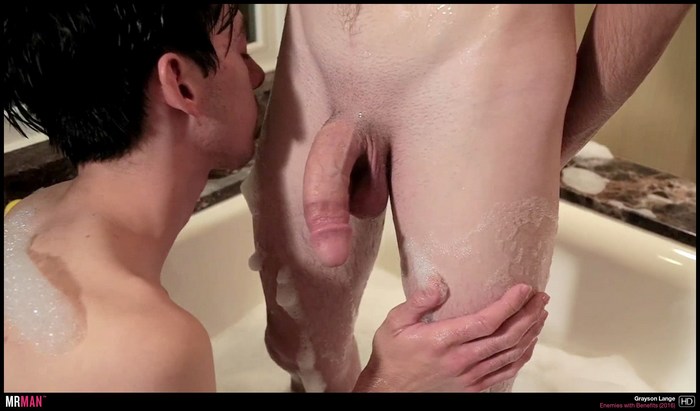 3) And no one takes that perfect peen quite like the adorable horny bottom Chance Feandro. You can watch Lange blow his thick load into Feandro's mouth here.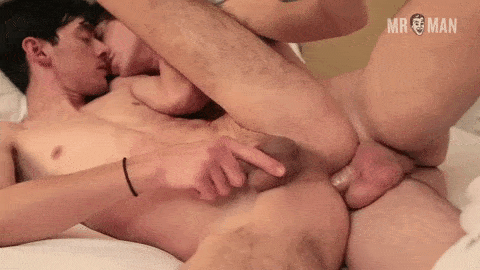 4) We know that bushes (or lack thereof) can be a divisive topic, so here's John Edward's sexy manly mound for you to chew on…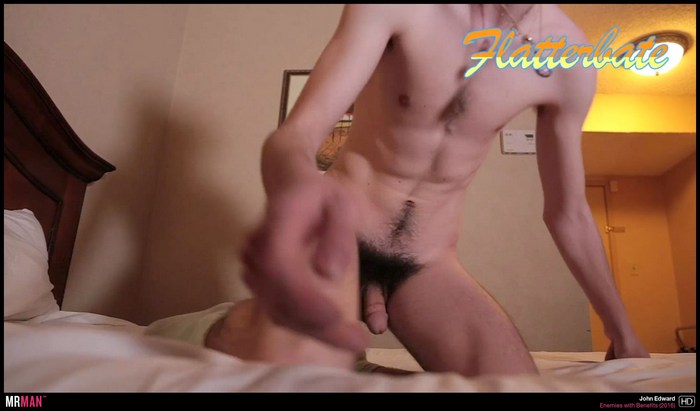 5) After having sex with each other, the model-gorgeous Marshall Thomas gets dressed while cutie Steven Bright stays in bed to finish himself off, leading to this sexy cum shot. See the rest of their sex scene here.
Want to see over 8000 NAKED male celebs? MrMan is having their once-a-year Lifetime Membership promo. A lifetime of celeb nudity for just $99 – the membership NEVER expires.
HOLLYWOOD HUNKS SHOW THEIR JUNK