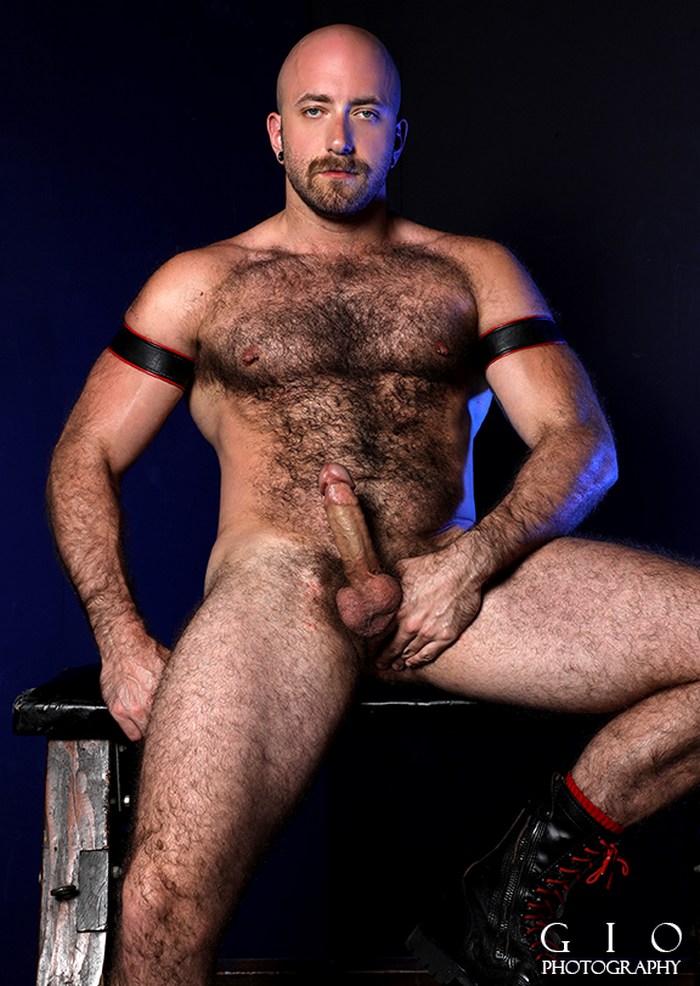 HungerFF is one of the 2018 top ten gay porn performers on JustFor.Fans. Some of you might remember him as Raging Stallion exclusive gay porn star RJ Danvers (2007 – 2012). Learn more about this fisting gay porn star and his gay porn journey in the exclusive interview below.
Please introduce yourself, How old are you? Where are you from? What's your day job?
First of all I just want to say thank you for doing this interview with me! QueerMeNow has been so good to me ever since I started off in the adult industry over ten years ago, so it's really exciting to get the chance to talk again all these years later. So I've gone by a couple names over the years, a lot of guys on the internet remember me as RJ Danvers from my days with Raging Stallion. Back in 2017 I started an Amateur xTube account under the name HungerFF, but I still prefer guys call me by my real name which is Ryan. I'm 30 years old originally from Detroit Michigan, currently living in Fort Lauderdale, Florida with my boyfriend Julian Torres. When I first moved to Florida, I ran a few different comic shops around the area before getting my health insurance license. Now I've obviously switched gears, I opened up my own film studio, HFF Media, and I've been focusing on filming content for Just For Fans and xTube.
What's the story behind your porn name RJ Danvers?
So when I originally jumped into porn, I had done some amateur scenes as "Danny" for small website companies. When I landed the deal with Falcon and Raging Stallion in 2007, I decided to come up with a name more personal to me. So RJ are my first two initials, "Ryan James", and Danvers is the last name of my favorite super hero, Captain Marvel aka Carol Danvers. I remember back then a lot of people gave me a hard time for having Captain Marvel as my favorite super hero. I liked her before she was cool! Now she's got a movie and everybody knows who she is.
How did you start your porn career?
I got my start in the porn industry when I was 18. I sent in an application to Howard at Fabscout and he took me under his wing and spent a lot of time sending my pics out to all the big studios. My first big movie was for Falcon Studios in 2007, I filmed a movie called Jocks: Road Trip Russian River. After that I was cast in Raging Stallion's big movie for that year, Grunts. While I was there on set Chris Ward and Michael Brandon made me an offer to make me an exclusive for the studio. I ended up signing it which made me the youngest person ever to sign with Raging Stallion Studios (I'm not sure if this is STILL true, but at the time I was the youngest). I worked with Raging Stallion for two years after that before quietly exiting and taking a break from the industry.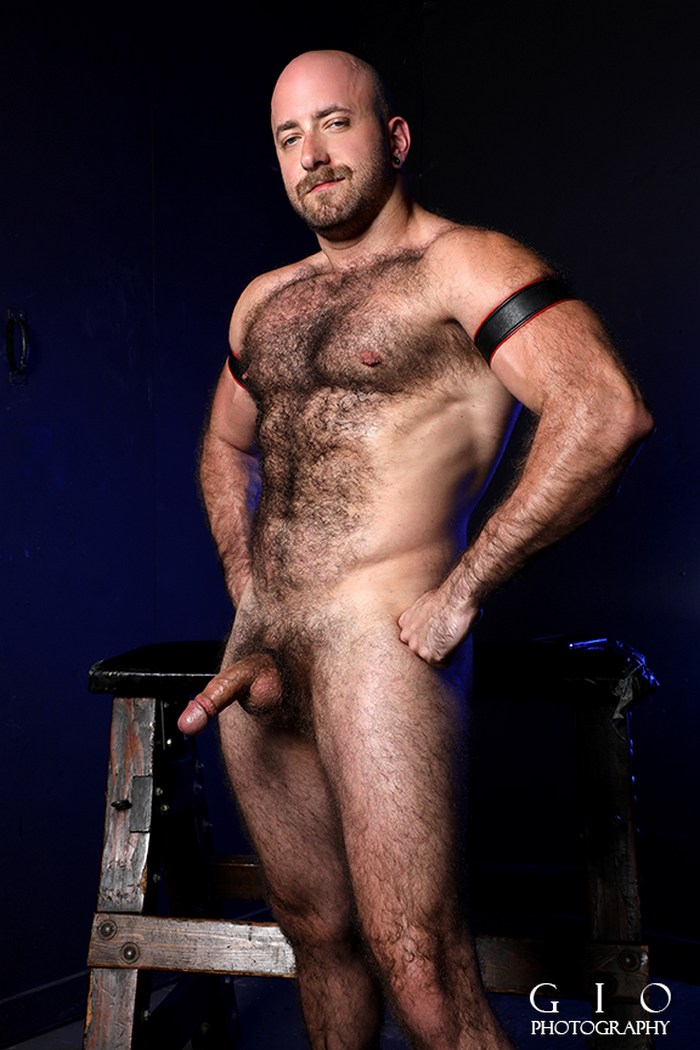 How was your experience working for Raging Stallion back then?
Looking back on the experience working for Raging Stallion, I think it was a great experience and it taught me a lot about professionalism and got me very comfortable in my own skin very quickly. I was 18 years old and immediately thrust into this really high paced, high energy porn carrier that took off I think maybe a little faster than I was ready for at the time. It was a lot to take in at the time since I was still basically a kid who had just come out of the closet a few months before that. A lot of people don't know this but a lot of my first sexual experiences with other guys were caught on camera for Raging Stallion. I was really still coming to terms with my sexuality at that point. I was really lucky to work with a lot of great people at the studio like Chris Ward who was always so good to me, and Ben Leon and Kent Taylor. I couldn't have asked for better people to work with back then when I was first starting out.
Could you walk us through your entire porn career as a porn star?
I've definitely not taken the traditional porn star path. Like I said earlier I got my initial start with Howard at Fabscout who got me my first gig with Falcon and then my contract with Raging Stallion from 2007 through 2009. I did a whole bunch of movies for them through those years like Grunts, To The Last Man, Tales of The Arabian Nights and others. I worked with a lot of really great co stars like Logan McCree, Damien Crosse, Ricky Sinz and Connor Habib. I have a few Grabby and GayVN nominations. But I really feel like I needed that break I took from 2009-2017 to really kind of figure myself out and figure out the kind of man I wanted to be, and step away from that spotlight that had consumed me for three years and really just become an adult on my own terms. So HungerFF has sort of become the natural progression of that I think, and a much more accurate portrayal of what my sexual interests and desires are at this point in my life.
Why did you leave the adult industry? And your transition from pro to amateur porn model.
This isn't a secret as there were a lot of stories published about this at the time, but I found myself very badly addicted to crystal meth in 2009. I had really gotten swept up in this crazy lifestyle and like I said earlier, I'm not sure I was really ready to handle that kind of pressure at 18, 19 or even 20 years old. So in 2009 Chris Ward asked me to take some time to figure myself out and get myself sober, and so I ended up checking into rehab in 2010 and moving myself down to South Florida. I was sober from crystal for five years but found myself struggling again from 2015 to 2017. I don't think I was ready to be sober when I first got into the rooms in 2010. I couldn't look at it as one day at a time, I looked at it as, "I just became old enough to drink and now I can't ever have a drink again?" But in 2017 when I really took a look at my life, I realized "I'm about to be 30, this has to stop at some point." So I decided to really dive into the 12 Steps and really got sober for the first time at that point. For me, sex was always a big part of my life and I am a big exhibitionist, so around that same time I created a profile on xTube under the name HungerFF and began posting amateur fisting videos. That page really took off, and I caught some attention from Dark Alley Media who hired me as their casting director (and second camera guy) for Raw Fuck Club in the latter half of 2018. Matthias Von Fistenberg taught me a lot about camera work and I learned a lot about what it takes to put a porn scene together when you're behind the camera. I ended up doing some professional videos for Dark Alley but really what I think I love the most is the raw, candid stuff I film at home with my boyfriend Julian Torres aka FFurryStud.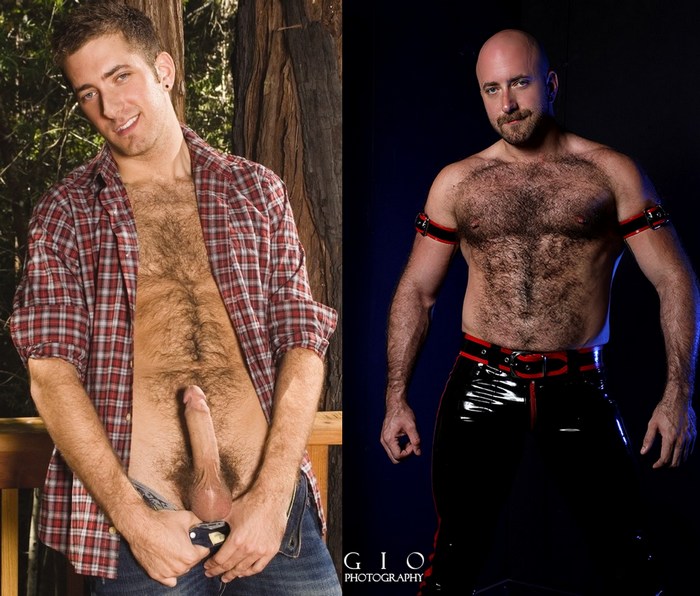 What's your favorite sex position?
I'm a big fan of getting fisted on my hands and knees, but more recently my boyfriend and I have been doing some more depth play and being on a sling has certainly made that more comfortable.
Where's the craziest place you ever have sex?
Back when I was living in Detroit, I had an escorting client who was a priest. He hired me on a regular basis, so I was constantly getting fucked in this church rectory in downtown Detroit. That to me still blows my mind.
How did you get into fisting?
I remember when I first got the internet when I was a teenager, I stumbled across FistingCentral.com. I saw Matthieu Paris getting fisted and was enamored. I couldn't believe what I was seeing, I was completely drawn to it. I can't explain it. But I knew I wanted to try it one day. When I turned 18 and came out, I got on Manhunt.net and found this hot daddy in Detroit who liked fisting, and we tried it out and I loved it. Since then, I've really taken it more seriously and it's (obviously) become my primary sexual interest. I love the fisting community too, the brotherhood these guys share at events like Fist Fest or the upcoming Rose Bowl in Palm Springs. I think also anatomically my body is maybe built a little differently, I'm able to go deeper or wider than most guys can. People ask me all the time how I'm able to do it and I just shrug my shoulders because honestly I think it's just genetics in my case.
What do you think is the most misunderstood issues about fisting?
I think the most common misconception is that we're all going to end up in diapers one day. This always gets such a big eye roll from me and every other fister I know.. I've met thousands of fisters from all over the world and nobody is in diapers. Your asshole is a muscle, the more often you train it the more you can learn to control it. Some of my favorite top fisters are surgeons and nurses who have a greater understanding about the anatomy involved, and while I know they're biased I trust them when they say there's nothing I need to really worry about. The other big misconception is that you need to be high to enjoy fisting. I'm a big time advocate of sober fisting. In almost every case of fisting injuries or accidents I've heard of, some combination of drugs or toys were involved. If you're connected to your body while you're getting fisted or fisting someone else, you're so much less likely to hurt yourself than if you're under the influence of something. I think the more guys become open about their interest or curiosity about fisting, the more light gets cast on it and the less taboo fisting will become.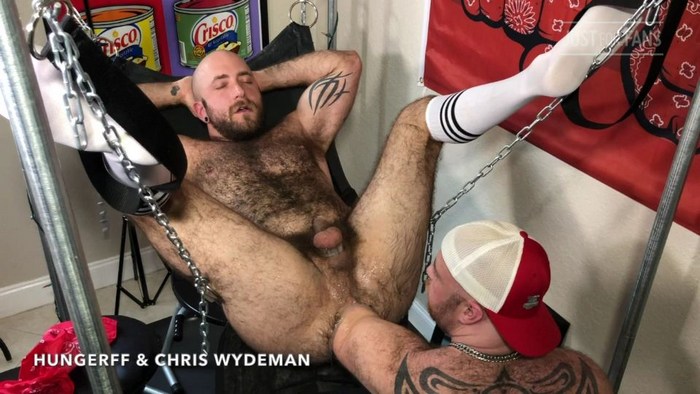 Any tips and tricks on how to be fisted?
I actually have a big FAQ section I put together on my xTube profile about tricks on how to get deeper or wider based on my own experience. My biggest suggestion to guys interested in getting fisted or fisting someone else for the first time is to just go slow and remember that fisting isn't a race or a competition. Listen to your body and enjoy the journey, it should be fun and enjoyable and if it's not, then you're not doing it right.
How was your experience using service like JustForFans?
JustForFans has completely changed my life. I could not be more thankful to Dominic Ford for the platform he created. I take my JFF profile super seriously, I spend a lot of time every week editing videos and promoting the content on Twitter. I release two full length high quality videos each week, one on Monday and one on Thursday. I've developed a really strong base of subscribers who know what to expect with me: the most hardcore fisting and butt play they can find on the internet. The income from JFF has given me the opportunity to travel more, meet and play with different guys from around the country, and just in general has given me a lot more freedom to live the kind of life I want to live today.
What can fans expect from you in 2019?
I'm super excited about what we have coming up in 2019. My boyfriend Julian Torres and I are going to be doing a live appearance and fisting show at Steamworks in Chicago for IML. We'll also be attending a ton of events around the country this year, including Fist Fest, Rose Bowl, Dore Alley, Folsom Street Fair, Mister International Rubber, and others. We'll also be making a little tour through Europe in October, which I'm super excited about as it will be my first time. I also just inked a deal with AEBN to distribute my videos on their website, so there's a lot of different ways to access the content I'm creating every week. What I think it boils down to is fans can expect the same consistent, authentic content from me and Julian and our playmates we meet and film with. We're both excited to see what 2019 has in store for us 🙂
+ Watch HungerFF (RJ Danvers) Fisting & Bareback Sex Tapes On JUSTFOR.FANS