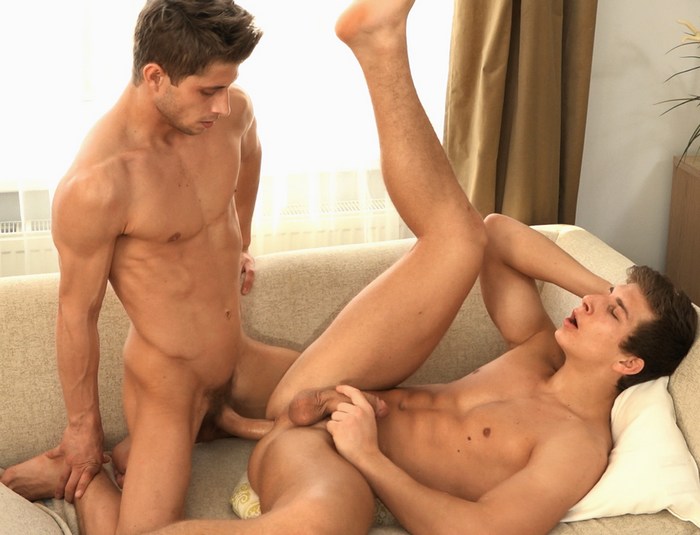 The latest BelAmi boy putting his butt hole to the test is Tom Rogers. He's paired with Jack Harrer, gay porn star with one of the biggest dicks in the business. His cock must feel so good Tom Rogers cums while getting pounded by Jack Harrer.
Be sure to check out other scenes: Jim Durden bottoms for Paul Cavill, Alan Mosca gets fucked by Ronny Lamarr, and introducing Shane Sanders.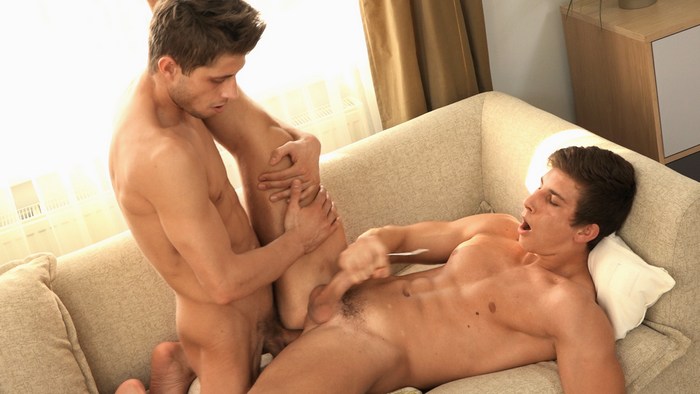 We recently showed you a quickie explaining how Jack got his black eye, and today we have the scene that was filmed just afterward. Luckily for Jack the damage was only to his eye, and his dick still works perfectly well. Today's scene features newcomer Tom Rogers, who apparently has more than a bit of a liking for big dicks, in fact, he claims 'the bigger the better'. We see here that it was not just some idle boast as he hungrily impales himself on everything Jack has to offer.
+ Jack Harrer Fucks Tom Rogers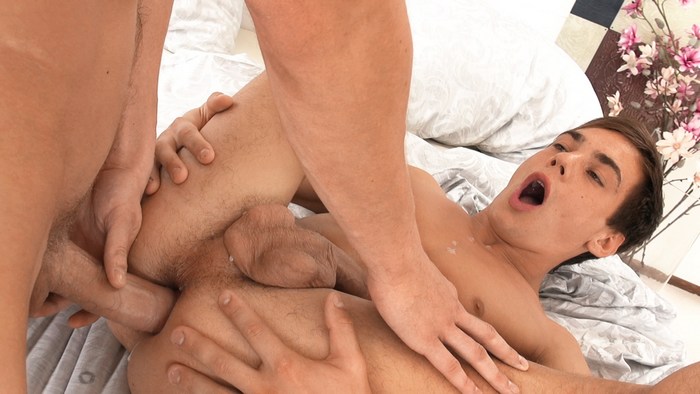 Paul Cavill is in a spot of trouble. He needs to stay overnight in Prague, but everywhere he asks there is no room for him. Luckily Jim Durden doesn't mind helping out and offers him somewhere to stay. Of course, everything comes at a price, and this time it is to satisfy Jim's hungry ass with a good fucking. It's been about 10 month's since Paul's hardcore debut on Freshmen, so we hope you enjoy his 2nd scene with us here today. You won't have to wait so long to see him again as he will be back as part of our summer programming here on BelAmiOnline.
+ Jim Durden Bottoms For Paul Cavill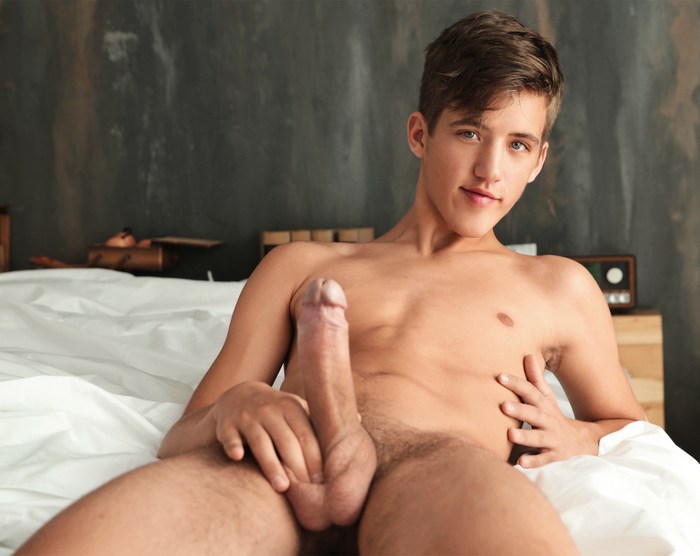 This is the 2nd time that we have scheduled Shane as Model of the Week. Last time we had to move him down the line a bit as he was on Freshmen the same week. Shane filmed about a dozen scenes with us, most of which are online here or on Freshmen.net. Shane will be back again in March bottoming for Jason Bacall.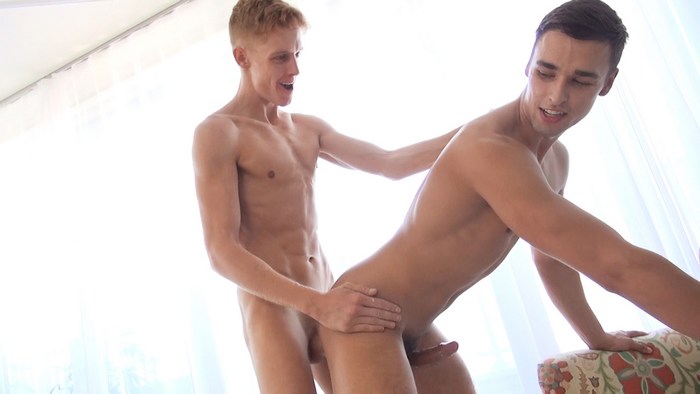 Luke is trying to explain to the guys what it takes to make a great scene. Looks and body are only part of the story, but the main thing is the attraction and sexual energy that the 2 boys have with each other. Roald and Ronny's scene together is the one Luke is using as an example, but soon enough the action is happening between Ronny and Alan Mosca. Alan certainly seems to have taken Luke's advice to heart and turns in a very hot performance here as he rides Ronnies cock every which way he can.