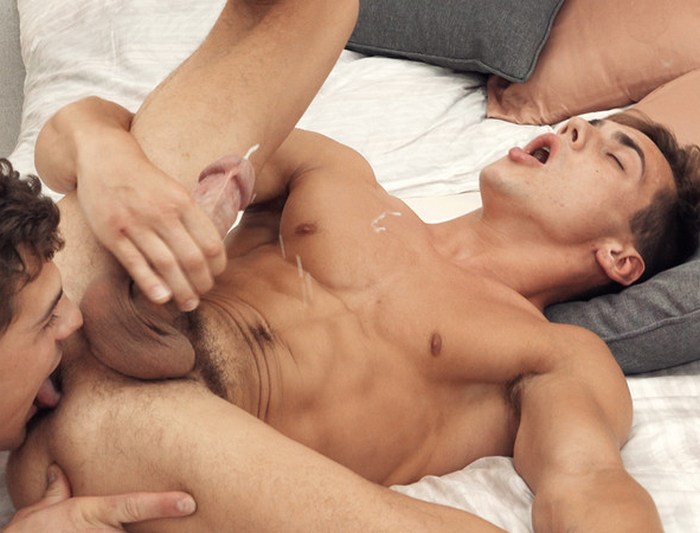 BelAmi cutie Jim Durden enjoys his raw sex with big-dicked twink Dylan Maguire so much in this latest update from Fresmen. Jim blows his load TWICE! First while Dylan is rimming him and again while Dylan is fucking him. And that's just part 1 of this 2-part sex scene. Of course for part 2, Jim Durden returns the favor & fucks the cum out of Dylan Maguire.
On BELAMIONLINE.COM main website, they just released another classic sex scene from the Remastered Lucas In Love series: Sebastian Bonnet fucks Sascha Chaykin.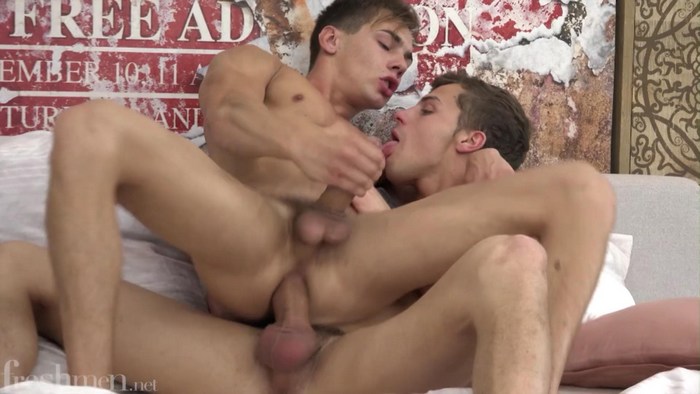 Dylan, like Ariel, is a Prodigal Porn Star, a model that went away for a few years only to return more beloved, fitter, leaner and sexier than before. After his return, the first boy we thought to pair him with was Jim Durden. Their similarly raffish outlooks on life result in unrestrained, even audacious on-camera performances. Our intuition proved correct as the boys developed an instant attraction and chemistry for each other. This attraction is evident throughout part one as Jim cums twice first while Dylan is rimming him and again while Dylan is fucking him.
+ Dylan Maguire Fucks Jim Durden Bareback
Part two follows immediately after part one's action as Jim returns the favour – fucking Dylan doggy style than cowboy. The three great cumshots of the first part are followed by two equally astounding ones here as Dylan explodes after an especially deep thrust from Jim and Jim follows suit shooting his load straight up Dylan's waiting hole.
+ Jim Durden Fucks Dylan Maguire Bareback
We are back again today with our remastered Lukas in Love series and today it is the turn of Sascha Chaykin and Sebastian Bonnet to share a bit of love with us all. Both boys here are at their physical peak in this beautifully crafted shower and bathroom scene.
+ Remastered Lucas In Love Series: Sebastian Bonnet Fucks Sascha Chaykin
It's that time of the year again when we want to introduce you all here to some of our newer Freshmen boys and today we have chosen the handsome and sexy James Walsh for you. James is here is a scene with Jason Bacall that was filmed for us by Mart Stevens. James had his debut on Freshmen in a scene with Jamie Durrell and will also feature there in our upcoming 'Bootcamp' series.
+ Jason Bacall Fucks James Walsh Bareback