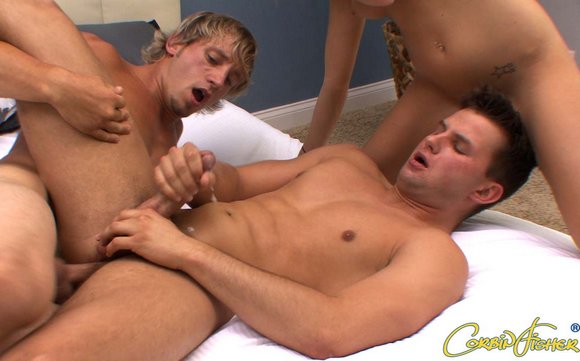 Corbin Fisher has his hot porn studs fuck girls and each other in bisexual videos at Amateur College Sex website for a while. Which I think it's kinda weird to have them fuck girls bareback while let them use condom when fucking each others' ass.
It seems like Corbin Fisher has changed his mind and let his models fuck both boys and girls bareback!
Thanks to Nobara Jones who sent me this message Two of the bi clips recently have featured bareback among all participants…girl on boy and boy on boy! Elijah barebacked Cole and in this week's update Lucas….I repeat, Lucas…barebacks Zeke. and thanks for reminding me this is not the first time Corbin Fisher models do bareback scene, that's when Dawson fucks Cody long time ago.
Oh, and Nobara insists that The clips are incredibly hot!