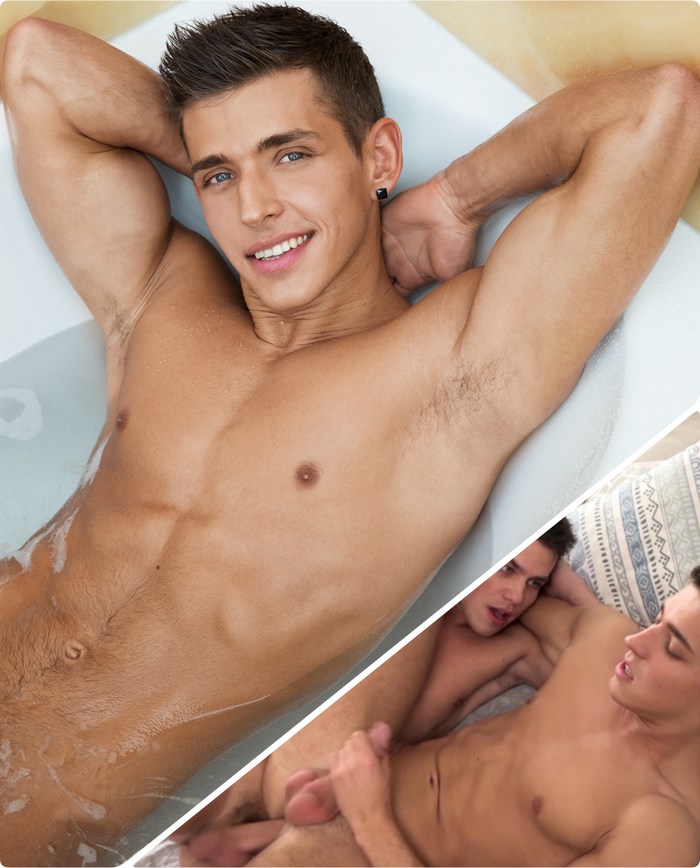 In the latest update of Freshmen, Bel Ami introduced hot new Slovak model named Mario Texiera. He's so cute, has bright smile and fit body. He is also a bottom in his upcoming first sex scene with gay porn star Adam Archuleta. His porn debut will be released next week on November 7th where Adam Archuleta fucks Mario Texiera and blows huge load all over him.
Here is our preview of a Slovak boy who will go by the Nom de porn Mario Texiera. I'll refrain from a lengthy comment as you will get more information in his interview and solo. Suffice to say he is a beguiling combination of passion and shyness.
Mario Texeira: Hot New @BelAmiOnline Gay Porn Star Bottoms For Adam Archuleta @AdamBelAmi #GayPorn

MORE ? (https://t.co/3IcZ7p8vWr) pic.twitter.com/SJcL0l9Qaa

— Queer Me Now (@QueerMeNow) November 1, 2017
So it is time for the first scene with Mario Texiera, our cute and little bit shy boy from Slovakia… Lucky he has Adam around to help him get used to things.
+ Mario Texeira Gets Fucked Bareback By Adam Archuleta [Coming November 7]
+ Watch BelAmi's XXX Gay Porn Movies and More on Queer Me TV