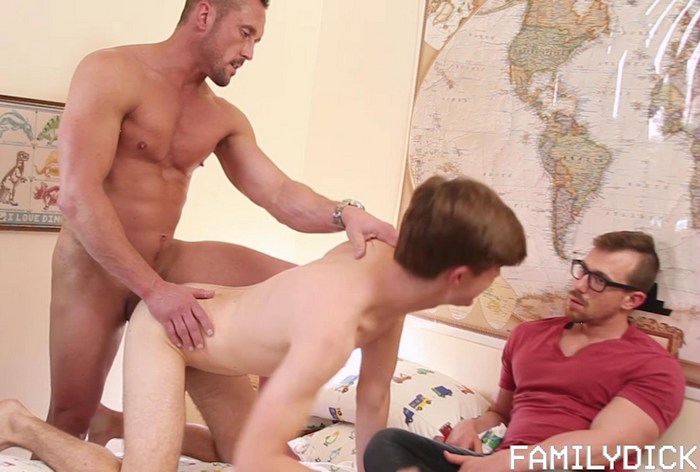 Following the first chapter of Mr Byers And His Boy last week, Family Dick releases the Chapter 2 just in time for Thanksgiving. This time muscle daddy Myles Landon fucks his stepson bareback while preparing Thanksgiving dinner. I hope that hunky guy in pink shirt will return for some butt fucking action in upcoming chapter.
Muscle Daddy Myles Landon Fucks His Stepson Bareback This FamilyDick's Thanksgiving #GayPorn #MuscleDaddy @MylesLandonXXX

MORE ? (https://t.co/h8usedNAiV) pic.twitter.com/fwmAgHlICq

— Queer Me Now (@QueerMeNow) November 23, 2017
For a special Thanksgiving update, this handsome older daddy can't keep his hands off his younger, estranged stepson. Absence makes the heart grow fonder and he wants to get a taste of his boy's growing body. While the turkey's in the oven and the table's being set, he pulls him away to strip him down, lick his ass, and fuck him hard.
+ Muscle Daddy Myles Landon Fucks His Stepson Bareback on FAMILY DICK