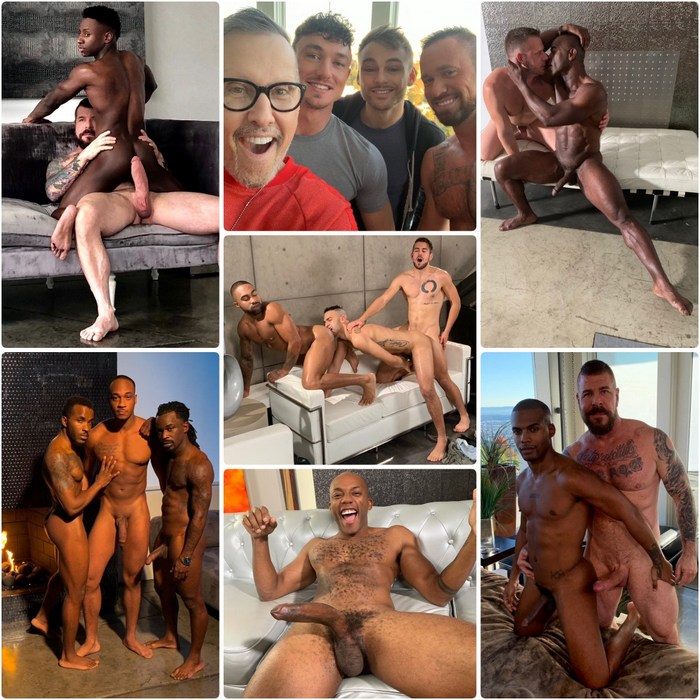 Director Chi Chi LaRue just shared ton of behind the scenes pictures from latest Noir Male production. Gay porn stars Remy Cruze, Dante Colle & newcomer Tyson Rush shot a 3-way scene together. Jacen Zhu and Liam Cyber take Rocco Steele's gigantic cock, Pheonix Fellington fucks Max Adonis, Avatar Akyia shot a sex scene with Wesley Woods, and much more.
Noir Male also just announced 16 nominees for its first Man Of The Year 2018 Contest: Aaron Reese, DeAngelo Jackson, Jacen Zhu, Jason Vario, Marquee D.Angelo, Mateo Fernandez, Max Konnor, Miller Axton, Noah Donovan, Pheonix Fellington, Ray Diesel, Remy Cruze, Timarrie Baker, Trent King, Trey Donovan, and Zario Travezz. You can cast your vote now on NoirMale.com, voting ends January 7th and winner will be announced on January 14th, 2019.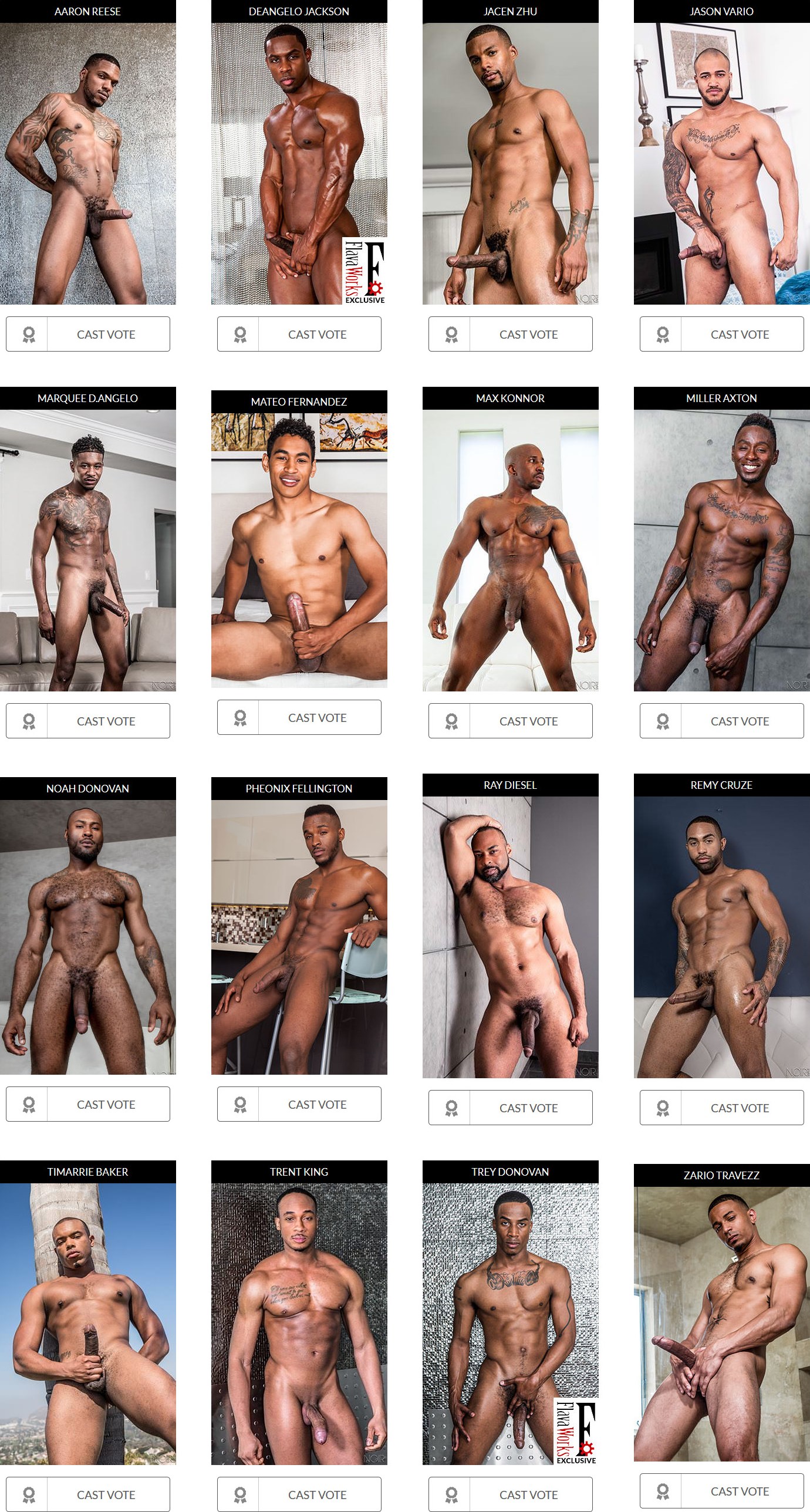 NOIR MALE is proud to annouce our first annual contest to crown Man of the Year 2018. These sixteen contestants have worked hard to distinguish themselves with the dedication and passion they bring to their scenes. Make sure to vote daily to help your favorite guy and bring him one step closer to winning the grand prize, a contract with a value of $10,000 USD! Non member votes count for 1 point. Become a member and your vote counts for 5 points!
+ Cast Your Vote Now On NOIRMALE.COM
New scene alert ? Co Starz @amipheonix @TrentKing2016
I know u don't wanna miss this ? @DJChiChiLaRue pic.twitter.com/qAg1ysdPEB

— FAME (@openwide89) December 6, 2018
All the Sex on @noirmalexxx @amipheonix @MaxAdonisxxx pic.twitter.com/1ZNfcK2kFC

— Chi Chi LaRue (@DJChiChiLaRue) December 7, 2018