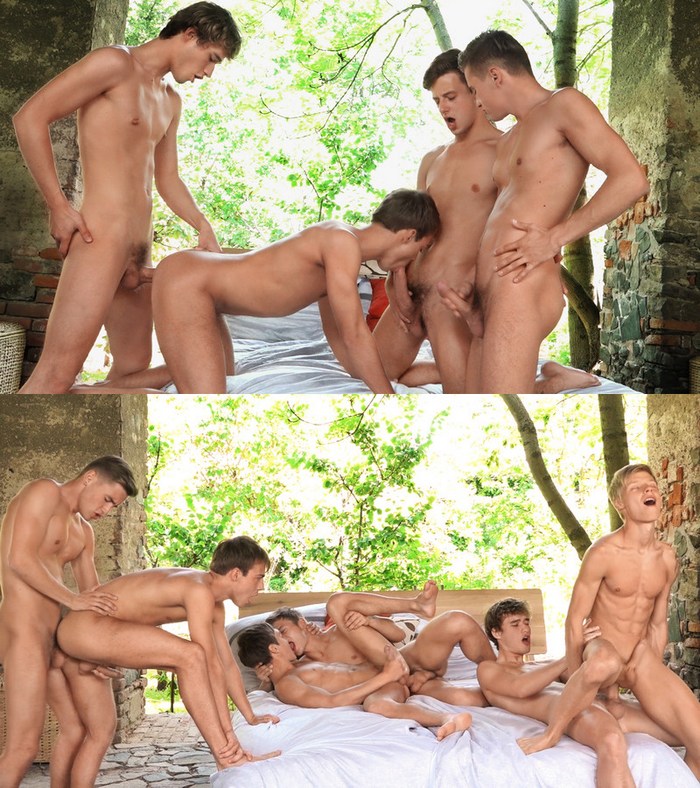 Cute BelAmi gay porn star Pip Caulfield gets gang-banged raw by Bastian Dufy, Jason Bacall & Kieran Benning in the first sex scene from Freshmen this Christmas. Then two more bottoms Sven Basquiat & Jim Durden join them and it turns into 6-man bareback orgy in the second scene.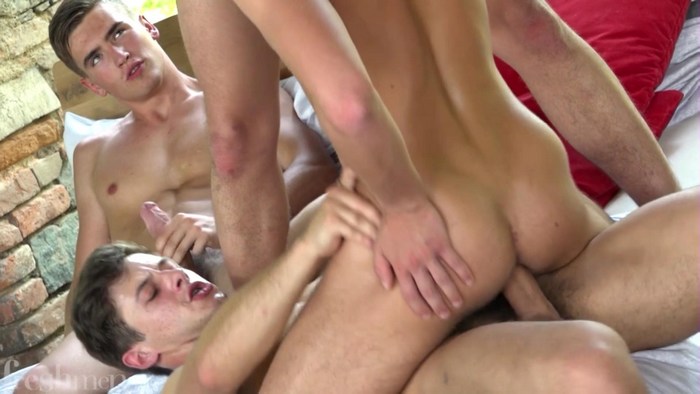 Our Freshmen Christmas gift to you this year is to bring you some summertime fun guaranteed to warm your cockles and raise your… spirits. The boys were eager to engage in their favourite midsummer pastime of fucking watermelons. The plan went awry when the overly-ambitious Pip trips while attempting to carry three large watermelons at once. While Pip ruined their plan, he also saves the day. Though he couldn't handle three large watermelons, it turns out he- or rather his ass- can handle three large dicks rather nicely.
+ Pip Caulfield's Bareback Gang Bang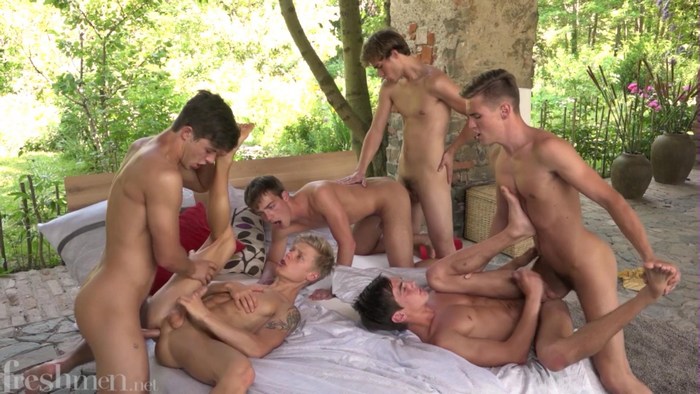 In part 2, Bastian, Jason and Kieran our eager for more. But poor Pip's pooper needs some help for round 2. Always resourceful, he convinces Sven and Jim to help by concocting a story about his life and job being at risk. We're not sure if they're naïve, or just eager to believe any cock and bull story if it results in cocks in their asses. Regardless, the summer fourgy is now your Christmas orgy.
+ Pip Caulfield, Bastian Dufy, Jason Bacall, Kieran Benning, Sven Basquiat & Jim Durden Bareback Orgy