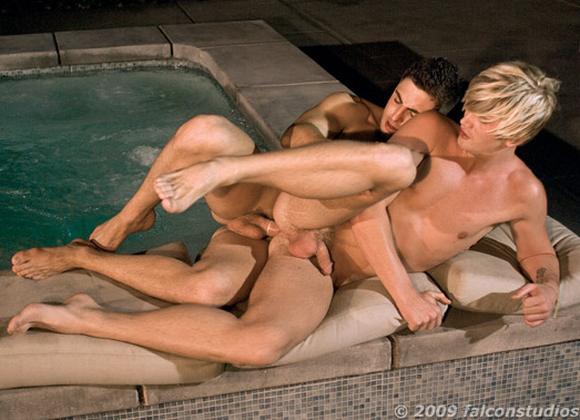 Below are some XXX preview images and a behind the scenes video from Falcon Studios' upcoming movie DRIPPING WET 2.
Falcon Blog calls this movie /dripping wet/ 2 because the cast wear /baskit/ underwear (The cast of original Dripping Wet wore Ginch Gonch underwear). Is advertising underwear in gay porn a good idea? Porn stars wear them like about 10 seconds!
Dripping Wet 2 will be the third mainstream porn movie for CockyBoys Exclusive porn star Bobby Clark's after my personal favorite Key West Vacation and Boy Country. This bad boy is so CUTE!
Too bad, muscle stud Erik Rhodes didn't star in this movie but he shows us some behind the scenes footage of hottie TJ Hawke.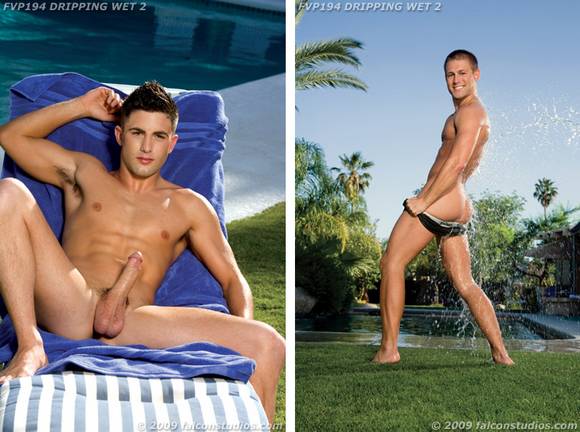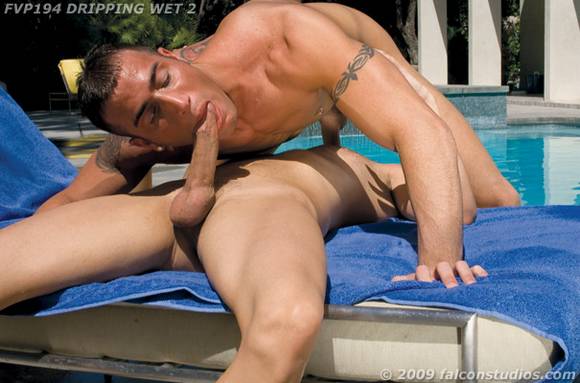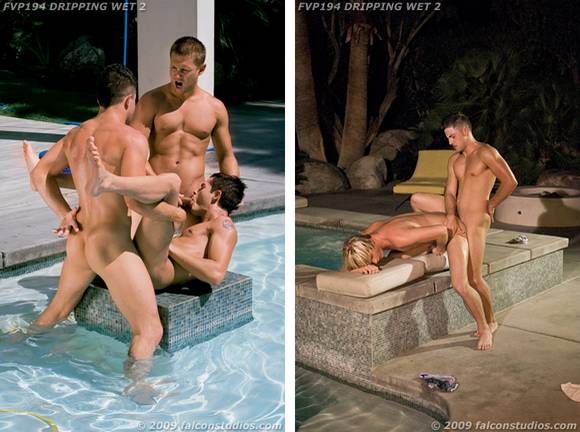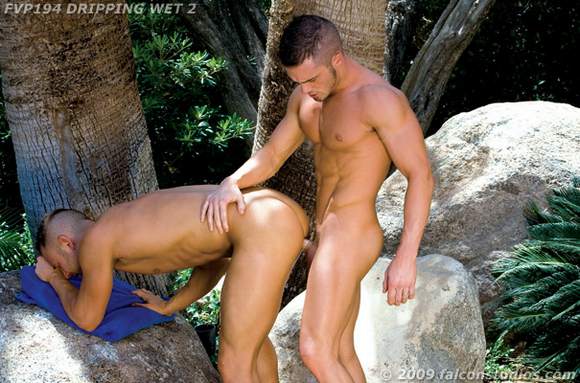 On the set of Falcon's Dripping Wet 2, first-time director Erik Rhodes documented his school-girl crush on TJ Hawke, who apparently gets aroused by anything with a hole. With a cameo by the happily-gay-married and very willing bottom, Jason Pitt.
+ Members of FALCON XXX can watch 2 scenes from Dripping Wet 2 online now
+ Falcon Video On Demand | Falcon DVD Store
+ TJ Hawke Movie List | Bobby Clark's CockyBoys Profile