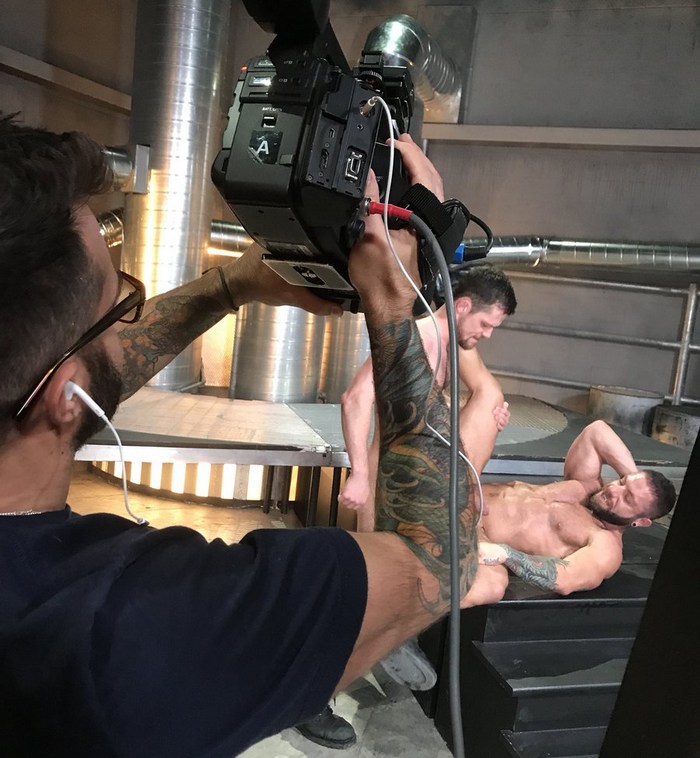 Is Raging Stallion Studios the next gay porn compary to go bareback? Directors Steve Cruz and mr. Pam just shared behind the scenes pictures from their latest porn shoot on Twitter. They do that all the time. It's a flip-fuck scene between gay porn stars Kurtis Wolfe and Eddy CeeTee.
They usually include the name of the movie in the hashtag. This time the hashtag is #RawPowerXXX. "Raw Power"? That sounds very like a title of a bareback movie, don't you think? Is Raging Stallion going bareback? What's your opinion?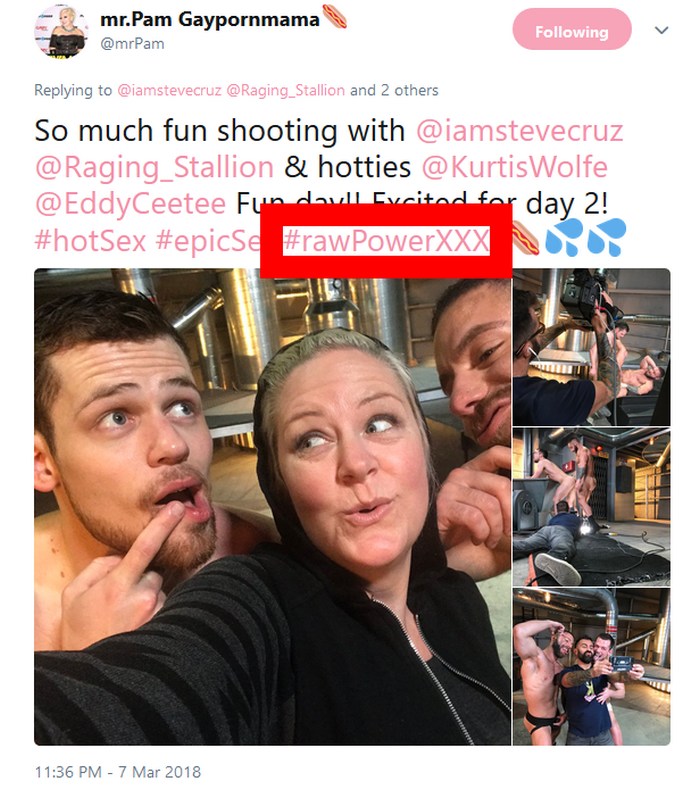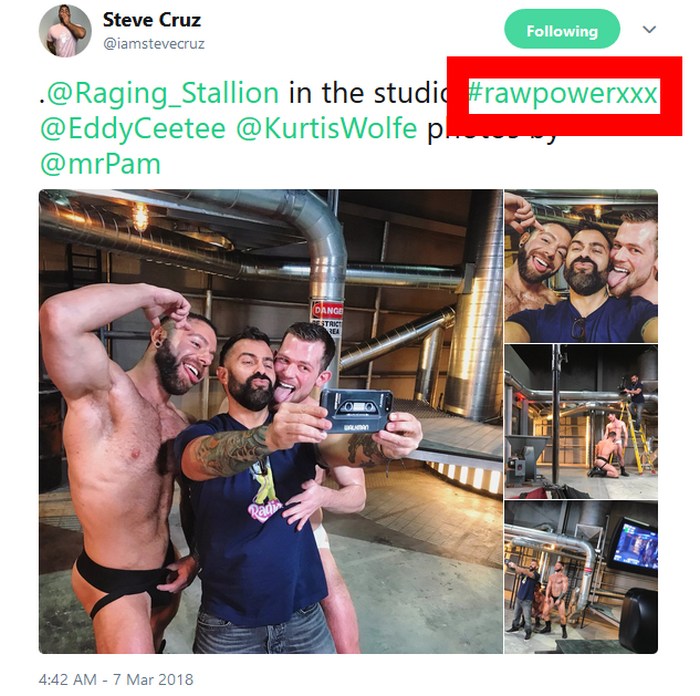 #RawPowerXXX – Is "Raw Power" the name of the movie? Is it a Bareback movie?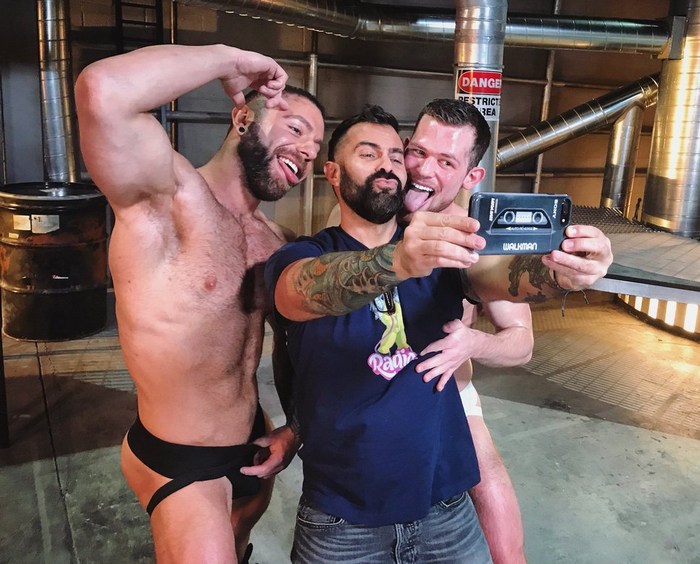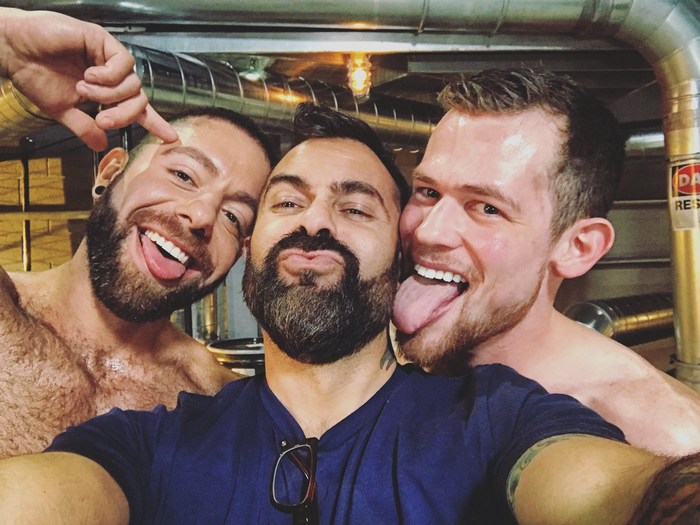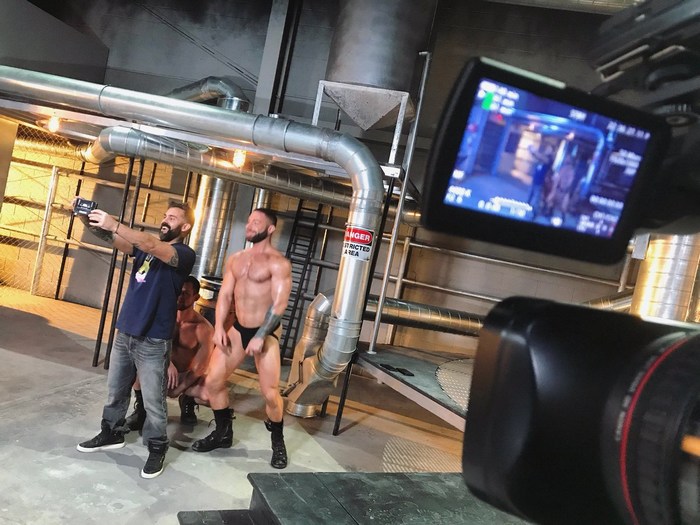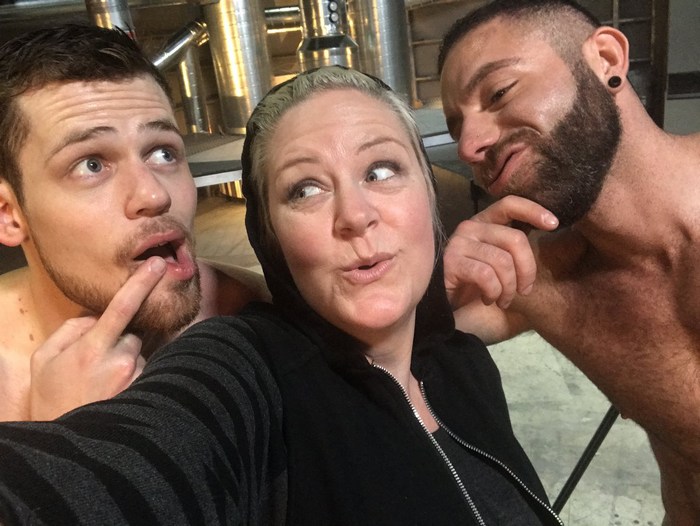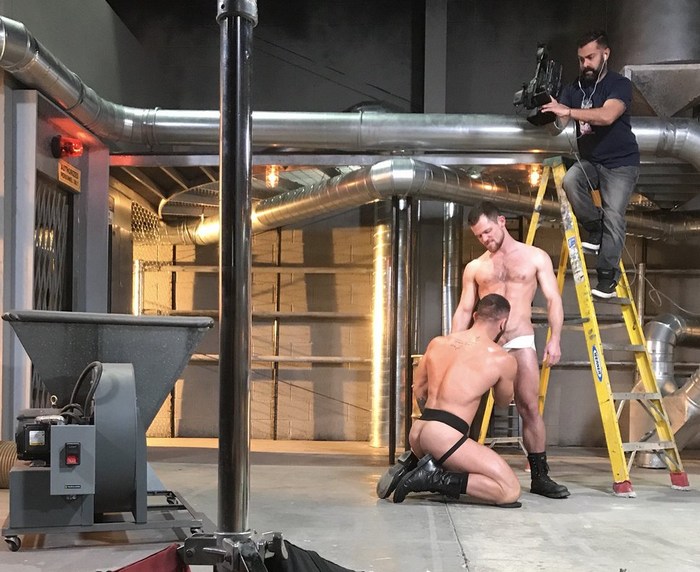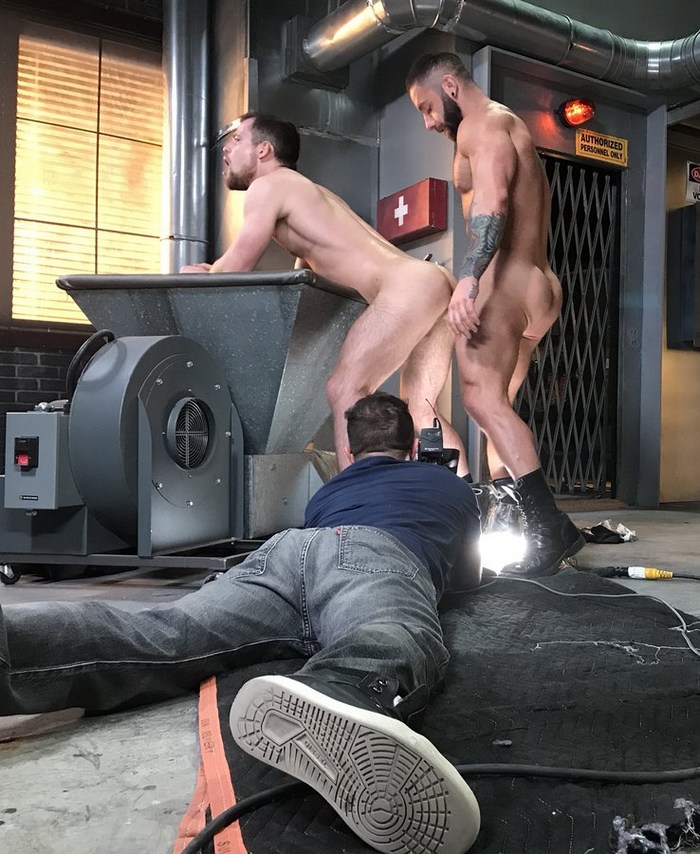 Gay Porn Stars Kurtis Wolfe and Eddy CeeTee Take Turns Fucking Each Other on The Set of Raging Stallion Studios' "Raw Power"
Day one BTS of @TeganZayne's THREEWISHESXXX @Raging_Stallion #woodyfox #rileymitchel @teddytorresxxx pic.twitter.com/iB0QJBjf4E

— Steve Cruz (@iamstevecruz) February 6, 2018
Last month Steve Cruz directed a gay porn movie called Three Wishes. It's written by Tegan Zayne and starring Tegan Zayne, Jason Vario, Beaux Banks, Dolf Dietrich, Woody Fox, Teddy Torres, and Riley Mitchel.
+ Watch XXX Gay Porn Movies By RAGING STALLION STUDIOS on Queer Me TV