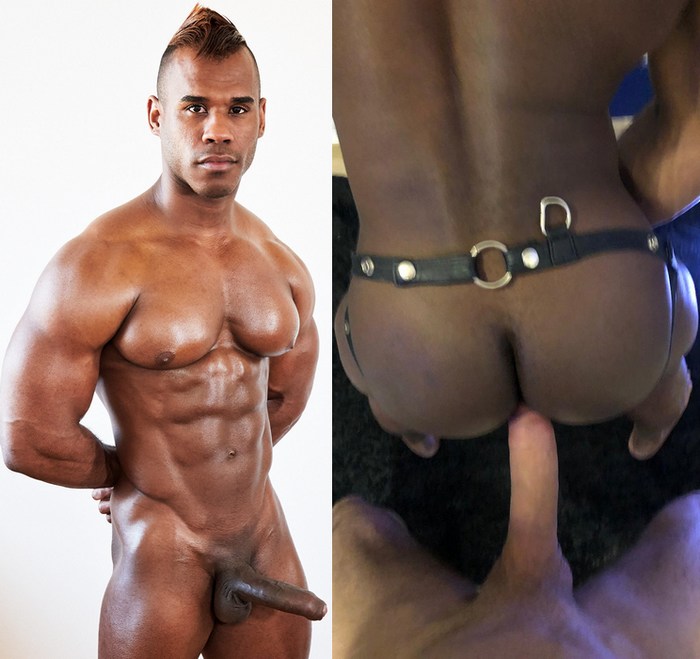 Ridder Rivera, a power top gay porn star from Cuba well-known for his muscular body & big dick, just tweeted this message on his Twitter: "Una pregunta con trampa con trampa para mis afanes Quieren que haga de pasivo en las peli y con que a tor les gustariaq" along with two pictures of a big dick near his butt.
I don't understand Spanish but this is what I got from Google Translate: "A question with trap with trap for my desires They want that I do of passive in the movies and with that to tor they would like." Is this mean Ridder Rivera has plan to make his BOTTOMING debut? If so, who do you want to be the lucky top: Tim Kruger? Viktor Rom? Max Konnor? Damian Crosse? Jean Franko? And which studio: Kristen Bjorn? Tim Tales? Fuckermate?
[UPDATE] Ridder deleted his original tweet along with the pictures but you can still see the screen cap below.
+ More of Ridder Rivera