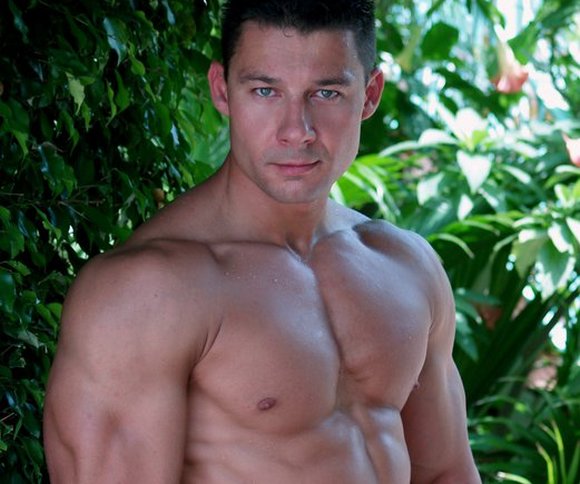 This shocking news has been posted on Robert Van Damme's Facebook page.
I have sad news for all RVD fans Robert will be taking a break from his career to go back to Czech Republic and take care of some legal issues. Robert has been convicted of a crime in Czech In absentia. A Czech Judge issued international warrant and Robert has been arrested by US Marshals in Atlanta Airport on July 25, 2012. Czech law is written from 1961 which was during communist regime, the law is written that Czech judicial system can convict a person In absentia, meaning they can convict a person without that person being present to defend themselves which is in violation of natural Justice.
This news came as a shock to me, Robert agreed to do an interview for Queer Me Now, I sent him questions and was waiting for his response. I didn't expect this 🙁 I wish him the best of luck, stay strong Robert! His wife just contacted me that Robert finished the interview right before his arrest.
Robert has tried to hire attorney in Czech to take care of his In Absentia conviction from here in California but Czech law does not give him the option. It is impossible to reopen the case in Czech without Robert being present. Interesting, you can be convicted of a crime not present but you must be present to reopen the case? The extradition law is giving Robert the option to sign the extradition papers and go back to Czech or don't sign and stay in US hold. At this point in time Robert asked to be extradited from Georgia to California where he lives and he will most likely sign the extradition paperwork back to Czech where he will reopen the case and be present to defend the charges against him.

Robert and Robert Van Damme Productions has a team in place that will be taking care of DVD sales, movie rentals and his website during his absence. Robert's website will have the same maintenance team in place and will be adding never seen before video and picture updates and content throughout Robert's absence.
At this point in time what we will miss for sure is seeing Robert perform in front of the camera. But as we all know him; nutrition freak, workout guru and trainer so we all know he will use this time behind bars to get in better shape than ever before. So when he comes back it will be worth the wait!

For friends or fans, Robert's Facebook and twitter will remain operating, look for updates on Robert's situation there and feel free to send messages to Robert via his email at robertvandamme@gmail.com or by message on Facebook.