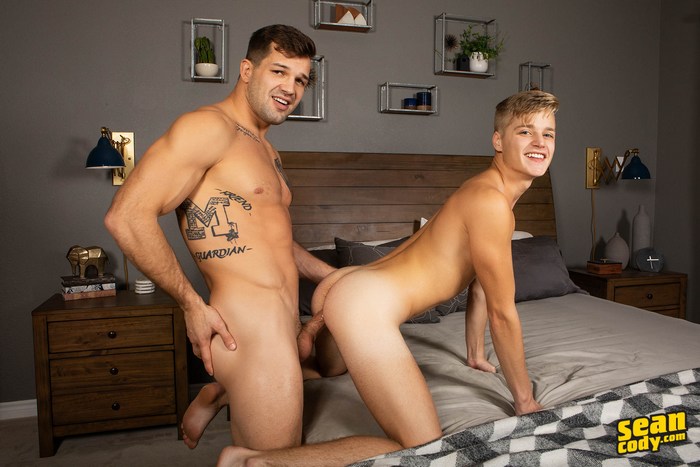 Sean Cody just introduced this 19 years old twink Jace in his first solo video earlier this week. We don't have to wait long because now his first anal scene is out. It's hot to see cute young gay porn newcomer Jace bottoms for MMA fighter Brysen in his porn debut.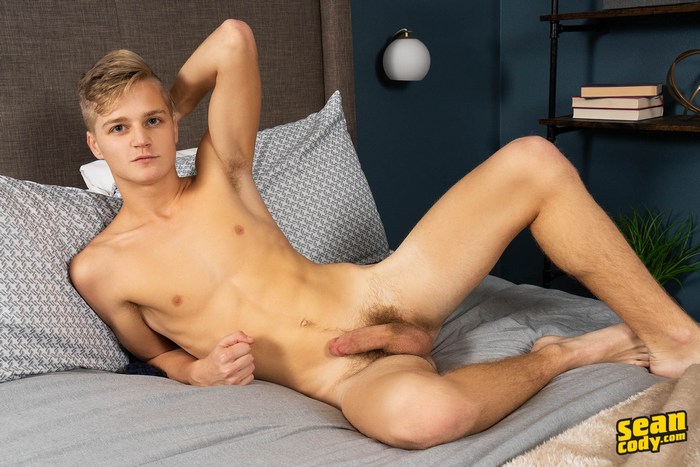 Adorable 19-year-old twink Jace is a self-professed nerd, who loves comic books, science, and math. He's an excellent scholar with a 4.0, and he's having fun living the college life. "I'm pretty much just a happy little dude all the time," says blue-eyed Jace. "I am completely gay; I love men!" confirms an excited Jace. "I like big, pretty dicks. I don't like a lot of curve, but I love when they're big, and uncut. Some of them just have this shape, size, and color about them, and I'm like wow this is a perfect dick. That turns me on a lot!" states Jace. "I like when a guy has control over me cause I'm a little submissive bottom."
Blue-eyed twink Jace is back to show us more of his fit, toned body, and he's just as excited as his scene partner, muscular hottie Brysen. "I'm looking forward to it. I can't wait to get his shirt off," says Jace. "What do you like about this?" asks Brysen as he reveals his abs. "Oh I like it all! I love the tats, and a little more too," replies Jace. "He's hella nerdy, and I love that in a guy," says Brysen. "I'm definitely looking forward to getting that in my mouth," states Jace. "I'm excited to see how tight that hole is. An ass that perky? It's definitely going to be a nice, tight squeeze," says Brysen.