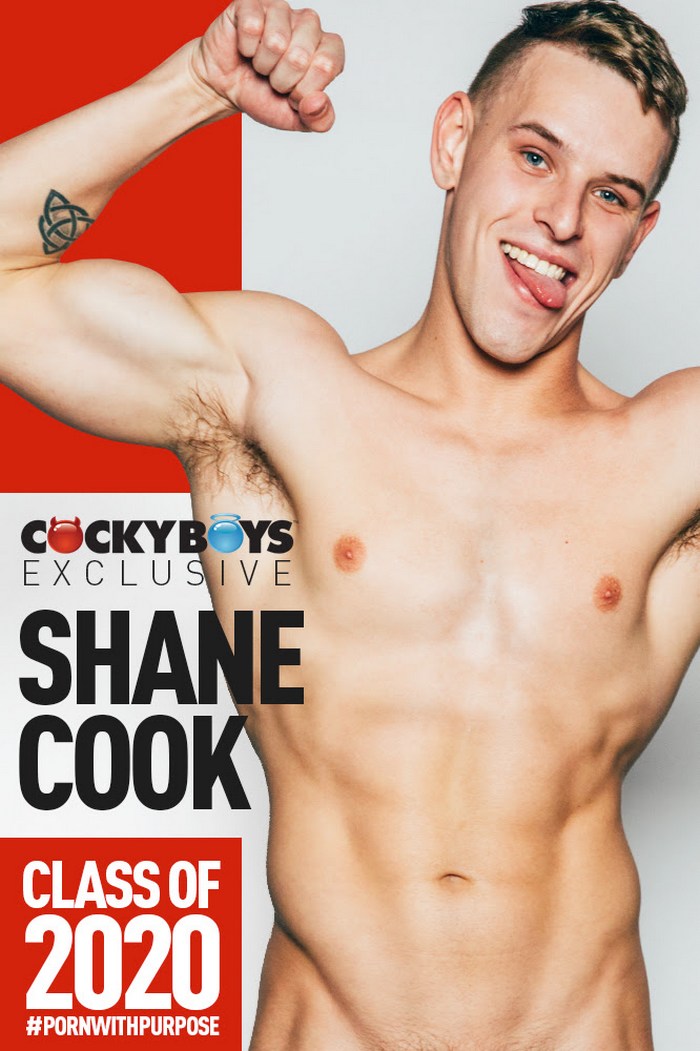 Last week I reported here that CockyBoys has signed two gay porn stars, Brock Banks & Avery Jones as exclusive models. Today they just announced that big-dicked Shane Cook also signed on as CockyBoys exclusive performer. Are you excited about this latest news? This weekend you can watch Levi Karter bottom for Zario Travezz. (This is Zario's first appearance on CockyBoys.)
CockyBoys is thrilled to announce that the latest exclusive performer added to their ever-growing roster is muscular hunk Shane Cook. Shane has appeared in 5 CockyBoy fan favorite scenes to date with now fellow CockyBoy exclusives: Carter Dane, Mateo Vice, Ben Masters, Levi Karter and Troy Accola.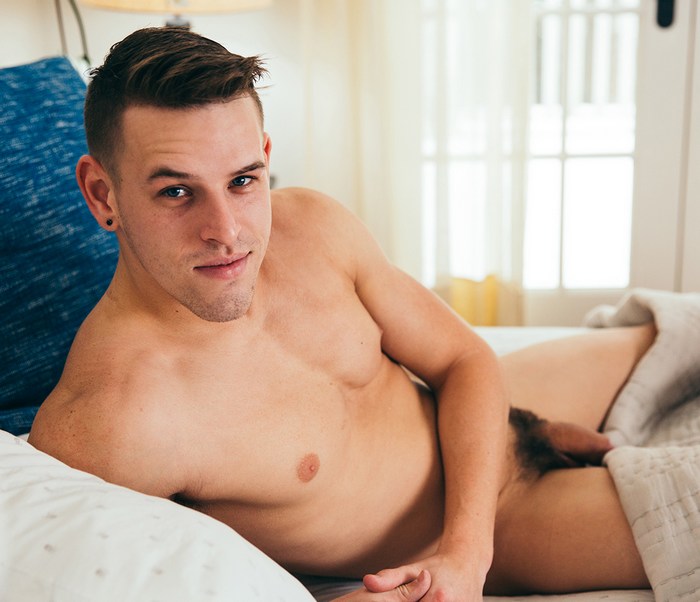 Shane says of his recent signing: "When I first started filming with CockyBoys I had always been attracted to a lot of their models and knew that would definitely help me do my job better, but after meeting RJ, Jake and the team in person and getting to see firsthand how much effort they put into their projects, I definitely knew this was the company I wanted to be with!"

Cook goes on to say: "I am grateful they have given me the space to grow and I have definitely become a better performer since I've started with CockyBoys, they make me feel safe, and good about myself, and I can really feel that everyone here, especially the other models, care about each other, and Jake & RJ really care about us, and their actions have shown that."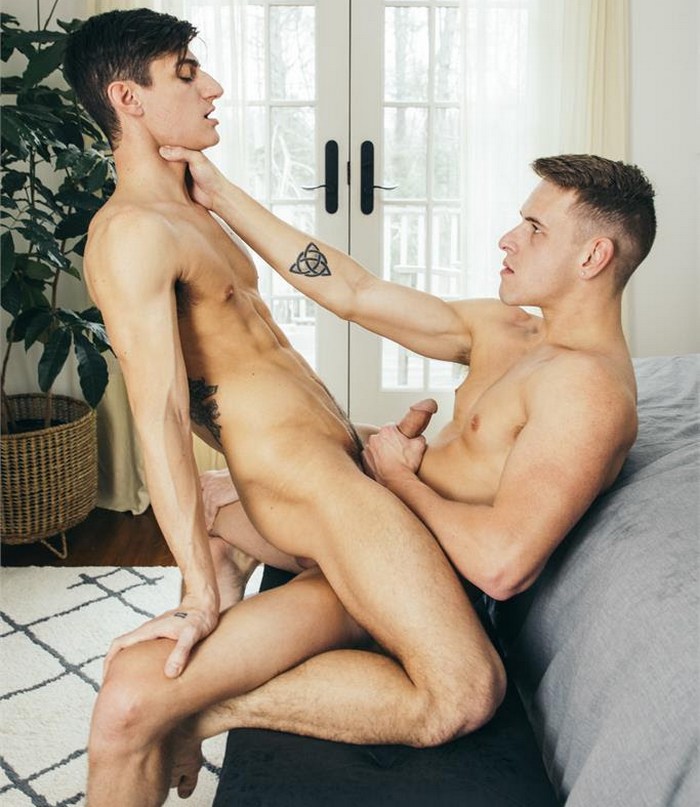 CockyBoys CEO and Director Jake Jaxson says of Shane: "Over the past several months we have had the pleasure and honor to work with Shane Cook, and today we are pleased and thrilled to announce that he has joined the team as our newest exclusive contract performer. "

Jaxson goes on to say: "Shane became a fan favorite while working at Helix, and many have been touched and inspired by him publicly sharing his diagnoses, battle, and remission with stage 2 – Hodgkin's lymphoma cancer, in August 2019. Having worked with him, it's impossible not to be moved, touched, and inspired by how Shane faces each day as a new beginning and the possibilities that come with life full of gratitude and positive thinking.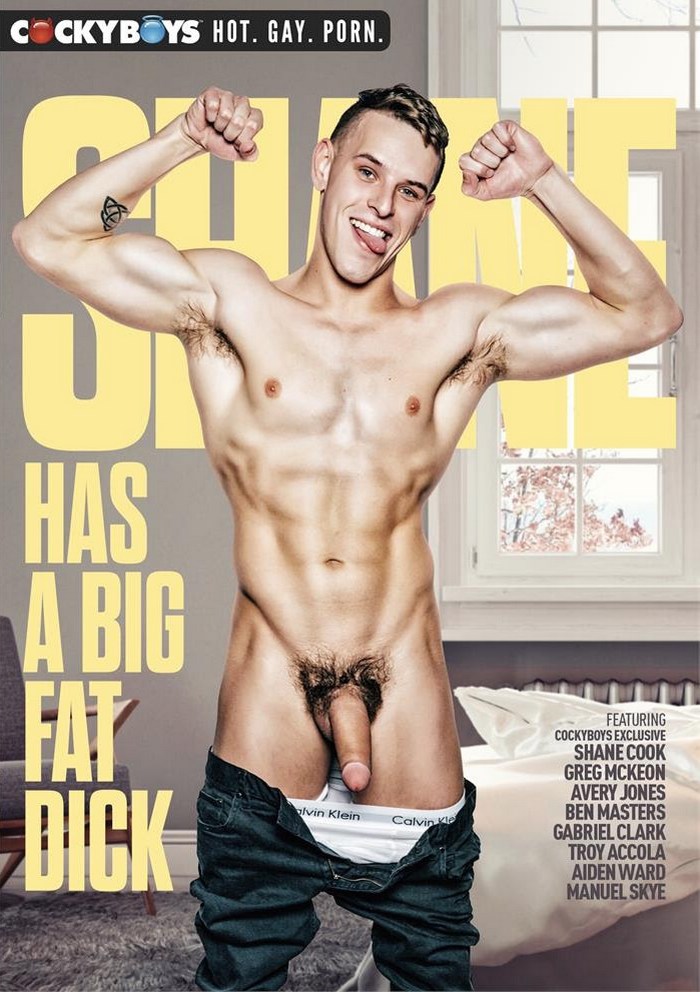 On the last day of Shane's treatment — he posted the following statement — 'Well today is my last day on this awful journey I've been on I've learned some things from it though like to put stock in yourself on the inside and not so much on your body'.

Jaxson closes by saying "While Shane has roared back looking better than ever, it's clear to everyone who has the pleasure of meeting, knowing, and working with him, that he lives by his word — both RJ and I are grateful that Shane has chosen to keep working, loving himself, and is living his best life, while seeing his beauty, sex appeal, and energy radiate from the inside out."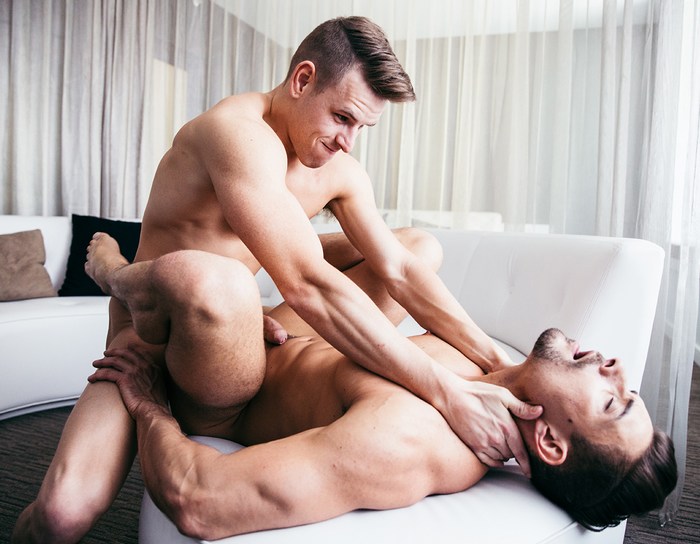 Watch out for Shane's first DVD dropping next month called SHANE HAS A BIG FAT DICK. See a sneak peak of the cover down below.

Next week Shane's latest CockyBoys scene will be released and it's a scorcher with Aiden Ward that premieres next Friday exclusively at COCKYBOYS.COM.