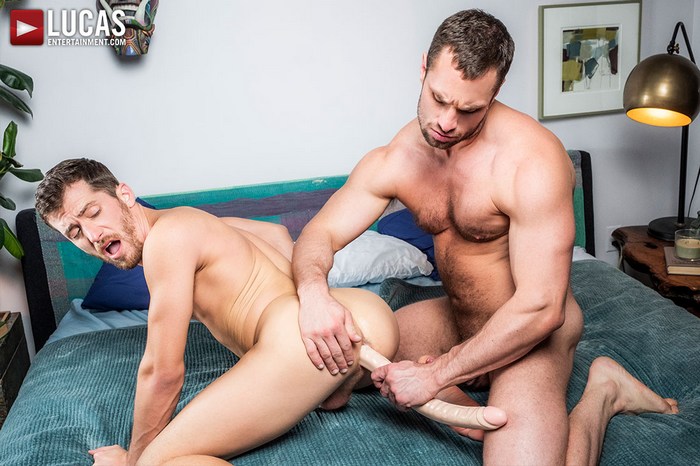 Lucas Entertainment just released the first sex scene from its new gay porn movie BANGED & BRED. The movie features hunky tops like Brock Magnus, Stas Landon, Rafael Carreras, Rico Marlon, Pheonix Fellington and insatiable bottoms like Andy Star, Klim Gromov, Shawn Andrews, Aaron Perez.
In this first video, musclebound gay porn star Stas Landon fucks Shawn Andrews bareback.
Shawn Andrews never thought he'd have the chance to hop on the raw uncut cock of Stas Landon and take the beefcake for a ride, but that's exactly what happens in this gay bareback encounter. Stas is a beast who does not let up: Shawn's favorite position is on his back so he can watch his top pound him. Stas Landon does just that, and he does not take it east on Shawn's raw hole!
+ Stas Landon Barebacks Shawn Andrews
+ More of Stas Landon | Shawn Andrews