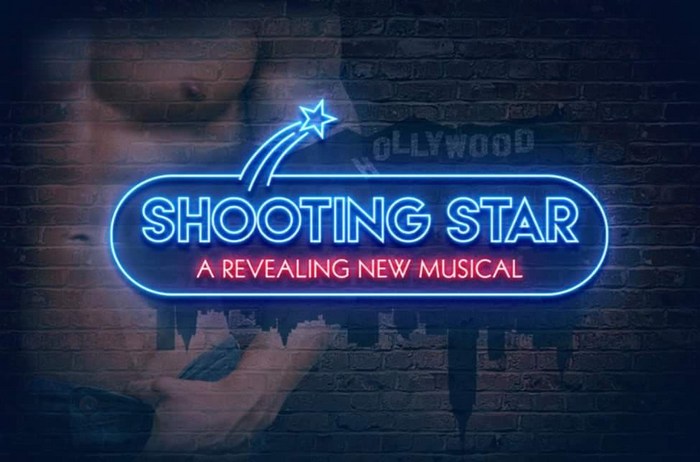 In case you didn't know, gay porn star Hans Berlin wrote Shooting Star: A Revealing New Musical.
SHOOTING STAR follows the story of Taylor, a young, failed Hollywood actor, who is rocketed to stardom as porn performer Taylor "TNT" Trent. Through his eyes, we meet a cast of colorful characters: Mr. Sue, the domineering female director; James Grant, the aging porn star intent to hang on; and the wildly alluring Jesse Apollo, Taylor's first co-star. Everybody tells Taylor that porn is a world for sex not love, yet his heart yearns for more. And as his star shoots across the sky, Taylor's world slowly comes crashing down. Will Taylor stay true to himself and his heart – or will he continue the hunt for fans, fame, and fortune?
Mr. Sue was based on award-winning porn director mr. Pam and Jesse Apollo was inspired by Jessy Ares. Learn more about Shooting Star in links below.
This week you can also watch Hans Berlin fucks Dylan Dukes bareback on Nasty Daddy.