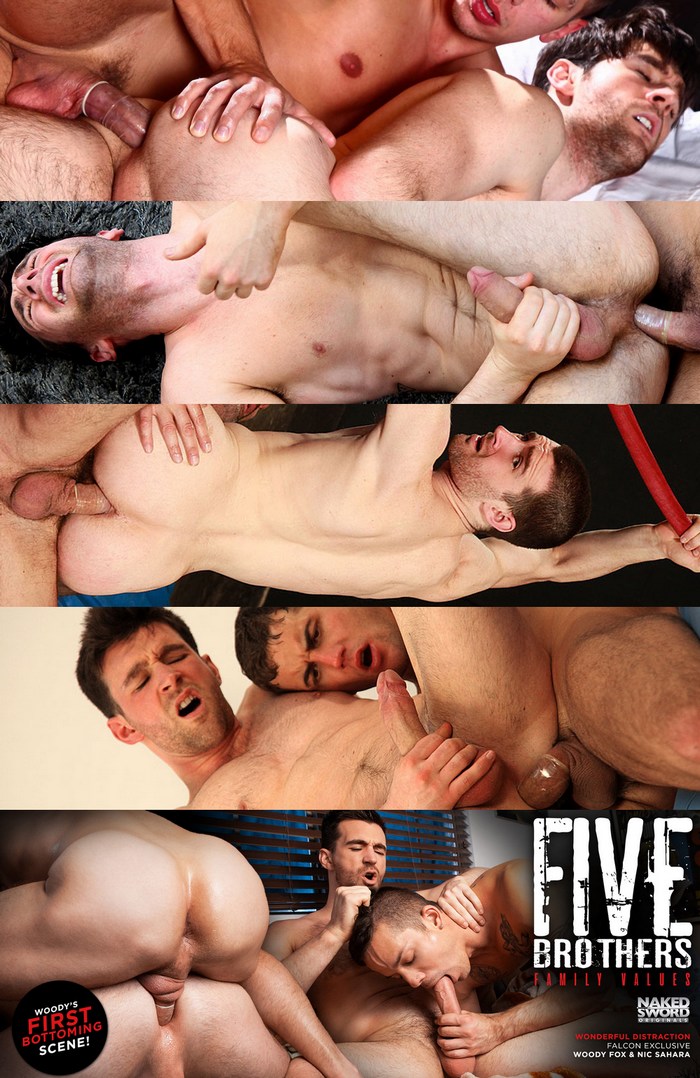 As Ricky Larkin just shot his fourth bottoming scene for Raging Stallion, NakedSword is about to release new two-part feature FIVE BROTHERS which will feature gay porn star Woody Fox in his fifth bottoming sex scene.
Back in 2014, Woody Fox made his bottoming debut on Men.com getting fucked by Paul Walker. He then shot 3 more bottoming scenes for UK Naked Men where he got fucked by Dan Broughton, Mateo Stanford & Antonio Garcia.
We are about to see Woody get fucked for the fifth time on camera by Nic Sahara. Learn more about the first installment this upcoming two-part gay porn series from NakedSword, FIVE BROTHERS: FAMILY VALUES below.
+ Woody Fox Bottoms For Paul Walker On MEN.COM
+ Woody Fox Bottoms For Dan Broughton, Mateo Stanford & Antonio Garcia On UK NAKED MEN
Woody Fox Will Bottom For Nic Sahara In FIVE BROTHERS: FAMILY VALUES.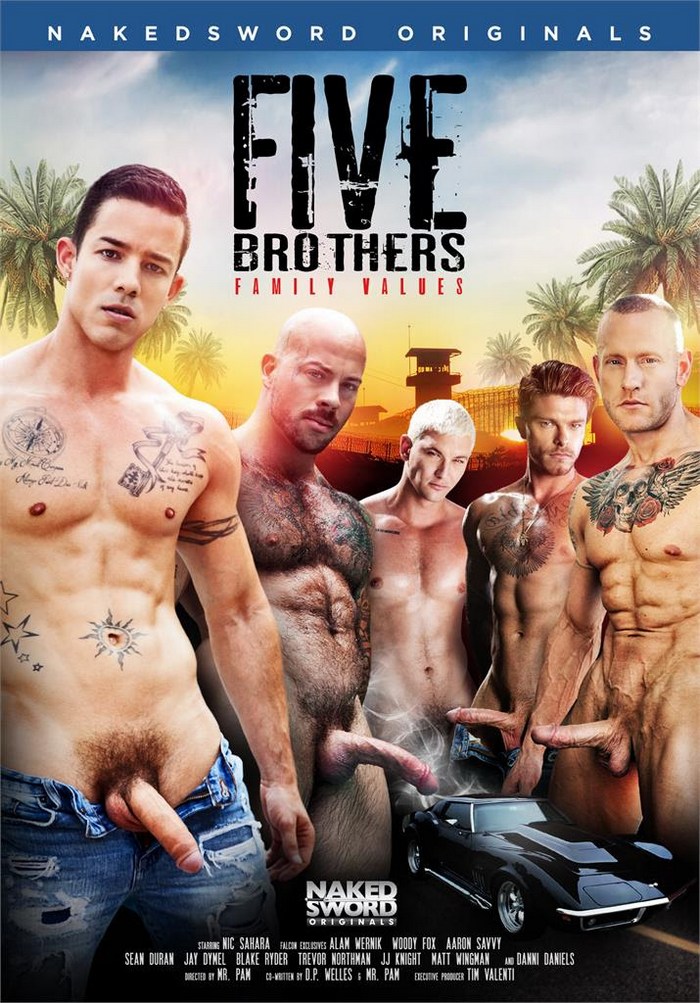 NakedSword Originals is excited to announce the release of a special teaser site for their upcoming, two-part feature called Five Brothers. The first installment, Five Brothers: Family Values, will debut only on NakedSword.com next Wednesday, April 17th.
Shot and Directed by NakedSword's acclaimed director mr. Pam in both Miami and Las Vegas, Five Brothers, features a stellar cast that includes: Falcon stars Alam Wernik, Woody Fox, and Aaron Savvy, along with Nic Sahara, Sean Duran, Blake Ryder, Jay Dymel, JJ Knight, Trevor Northman, and trans star Danni Daniels in her return to porn!
Five Brothers is a dark, intense, and sexy series about a group of misfits, who are a chosen family that are brought together by a life of crime, sex, and drugs. As they say, 'a family that plays together…stays together', and this family plays rough and dirty!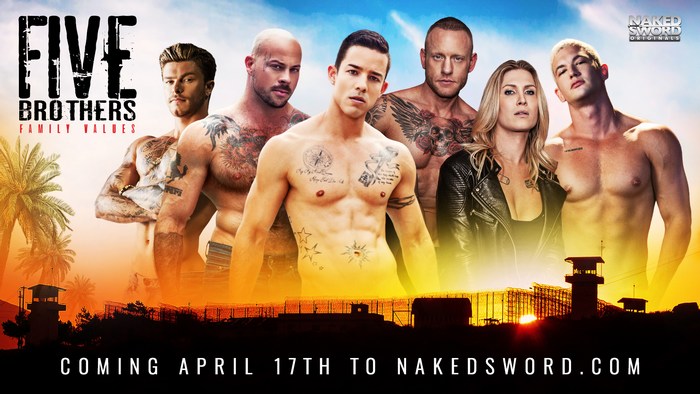 After Nic Sahara loses his dad, he finds himself lost and drunk in Las Vegas. Once his estranged family get word that he's in trouble his Aunt Danni sends for him. Jay Dymel, who was just released after 5 years in a Vegas prison, is instructed to bring Nic home to Miami, by any means necessary. Nic finally arrives in Florida but he's torn, does he spend the rest of his days a lush like his father or join his family in their life of crime? Will he or won't he sacrifice everything to be one of the Five Brothers?
FIVE BROTHERS: FAMILY VALUES Movie Features Gay Porn Stars Sean Duran, Alam Wernik, Woody Fox, Nic Sahara, JJ Knight, Jay Dymel, Aaron Savvy, Trevor Northman, Danni Daniels, and Matt Wingman .