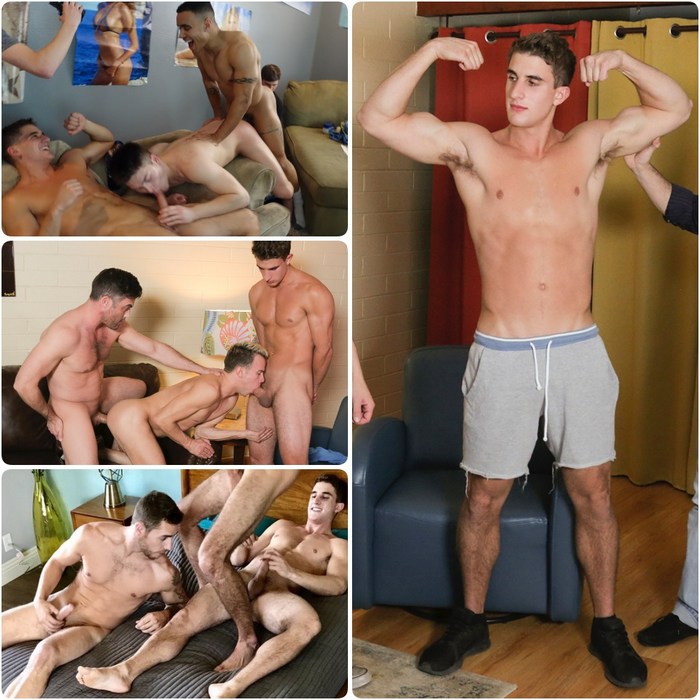 Zane William (former Corbin Fisher model Zane) is quite a busy porn model these days. First on Family Dick, you can watch Zane William & Logan Cross tag-team Logan Cross bareback. Then go to Fraternity X where Zane joins Anthony Miller & KJ to gang-bang Nathan Vegas raw in a new scene called "Porn Pays".
Zane Williams also recently shot a 3-way sex scene with Carter Woods & Elliot Finn (aka Corbin Fisher's Wesley) for Next Door Studios.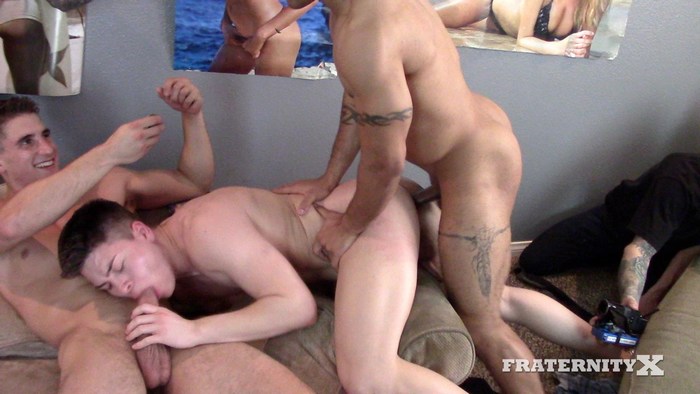 Zane over here slamming brews and pounding ass, all while hitting the popperz. We just trying to watch some porn, but I guess it's time to make that moneyy. So you know we gotta get up in that ass too! Pound that bitch and leave him creamy!
+ Zane Williams, Anthony Miller & KJ Gang Bang Nathan Vegas Bareback On Fraternity X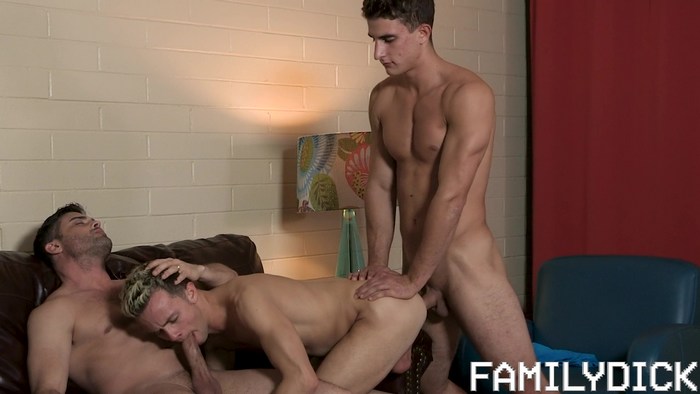 When Landon and his younger stepbrother compete over who has the bigger muscles, they call their horny pop in to decide. He judges that Landon has made the most progress, and gets to fuck his younger stepbro in the ass. Landon slams his lil bro while the kid sucks his daddy's dick!
+ Zane Williams & Lance Hart Fuck Logan Cross Bareback On Family Dick
Zane Williams With Carter Woods & Elliot Finn (aka Corbin Fisher's Wesley) Filming A Bareback 3-Way Scene For NEXT DOOR STUDIOS