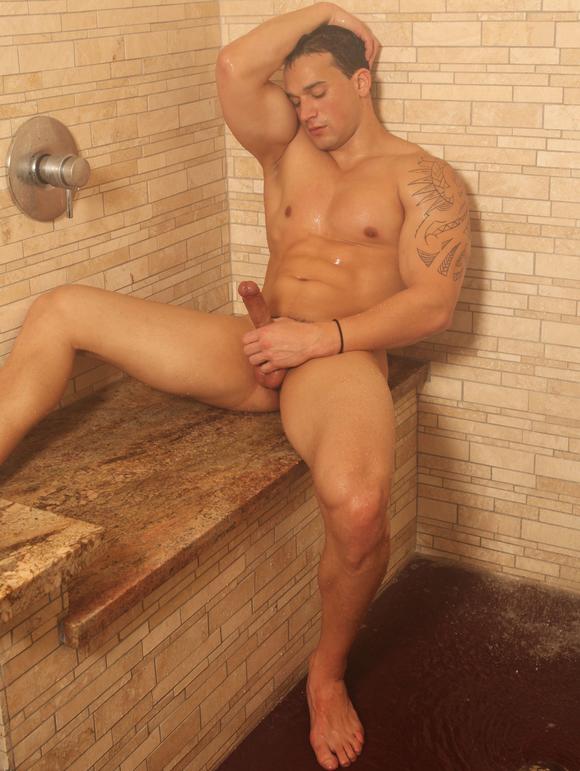 Last year I posted this HOT photo set of Marcel aka M-Rod from PARAGON MEN. Marcel was sizzling hot but too bad he didn't show his cock in those pictures.
Fast forward to 2011, Muscle god Marcel has won the title of Paragon Man of The Year voted by subscribers. Yes, gorgeous Marcel aka M-Rod is back, and for the first time ever he has gotten totally naked and put on an explicit XXX show, just for PARAGON MEN.
Finally we can see Marcel's rock hard cock! They captured all the action in still images and two-camera HD video.