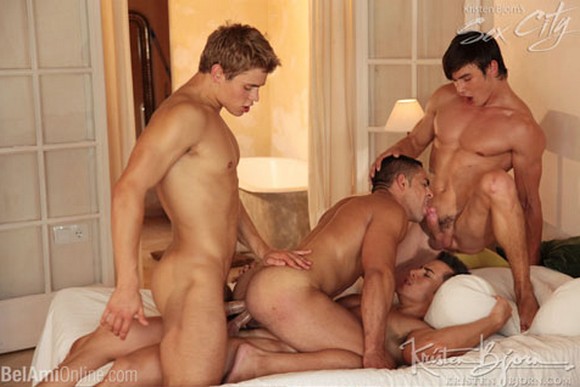 In recently years, BEL AMI studio had collaborated with 2 American gay porn companies. We watched Bel Ami models had sex with CockyBoys models in COCKY FRIENDS and Corbin Fisher boys in Five Americans in Prague.
This year they works with legendary gay porn director Kristen Bjorn in an upcoming movie SEX CITY.
SEX CITY features a cast of 18 of the sizzling Latin and Eastern European models from both studios – Dennis DNello, Maikel Cash, Dolph Lambert, Dario Dolce, Sascha Chaykin, Manuel Rios, Bruno Jones, Alex Orioli, Gael Goceva, Bradon Manilow, Benjamin Bloom, Elijah Peters, Milo Peters, Christian Herzog, Lucio Saints, Nicolas Taxman, Vadim Farell, Scott Carter.
This movie looks promising! Young European Bel Ami models and Kristen Bjorn's Latin muscle men are great combination. Each Friday for the next 14 weeks, they will post a new scene for members only before the film is launched on DVD or VOD.
More news from Bel Ami – In the middle of January, Bel Ami will release a test issue of GDuroy.com. "Because the new site is a bit of a radical departure from all existing sites, George decided to publish a test issue first with explanations on how it works and some samples of the content that will be coming up." Will it be online porn magazine? Maybe for iPad? We have to wait and see.
And George Duroy was now shooting all video in a format that will allow 3-D releases which indicates that Bel Ami will be releasing 3D video versions on the web site soon. Hmmm… Kris Evans in 3-D *drool* … Well, I'm sold.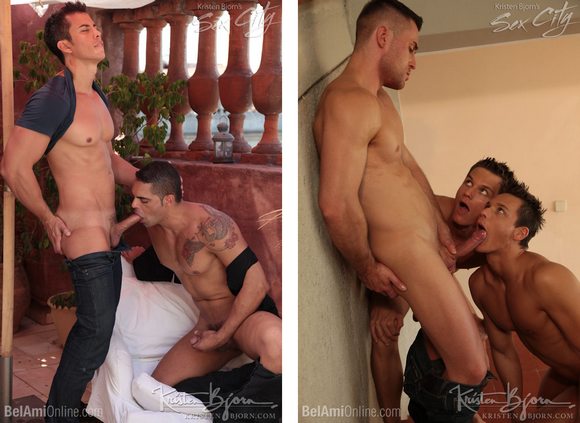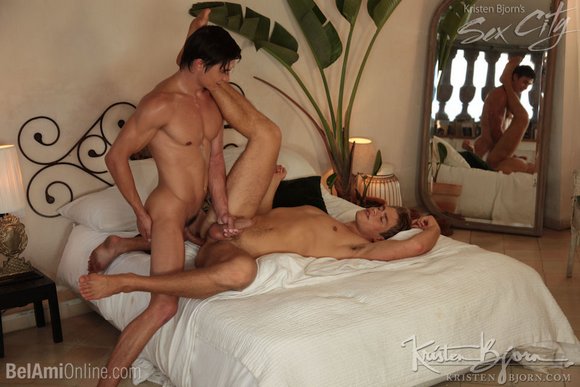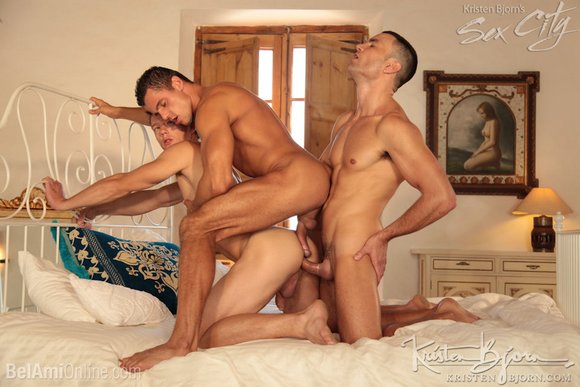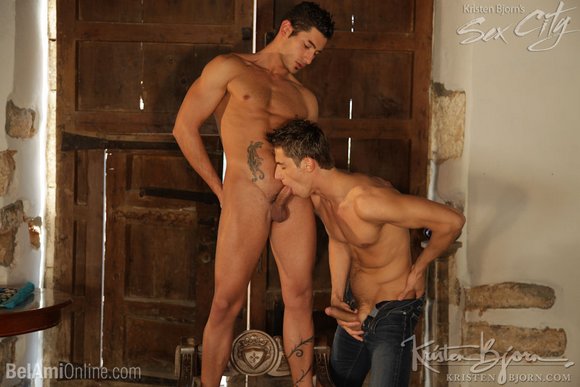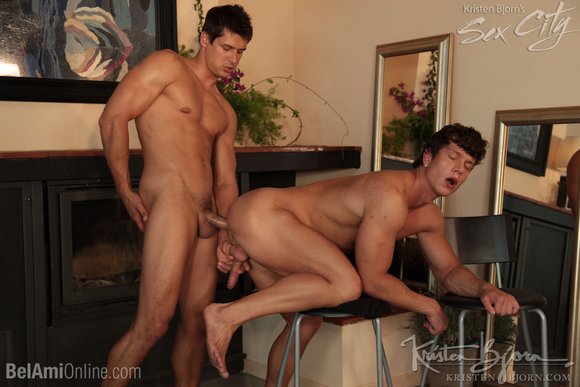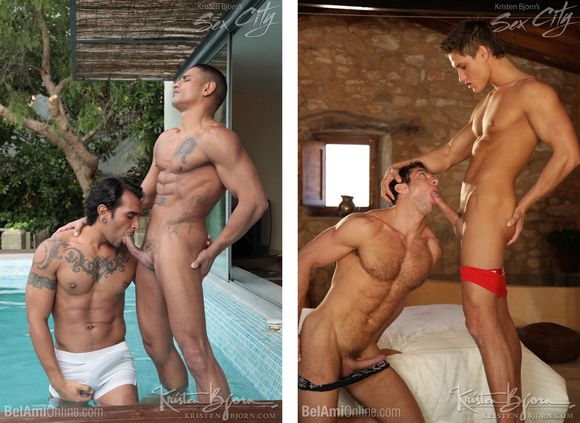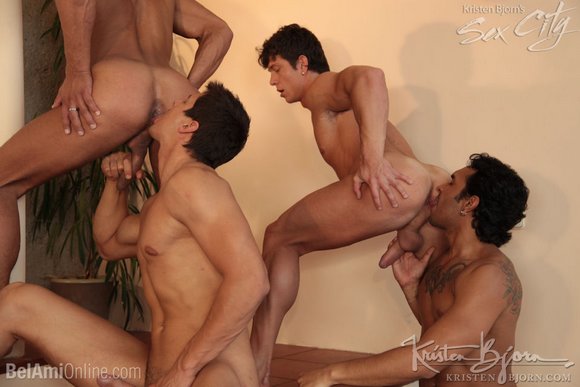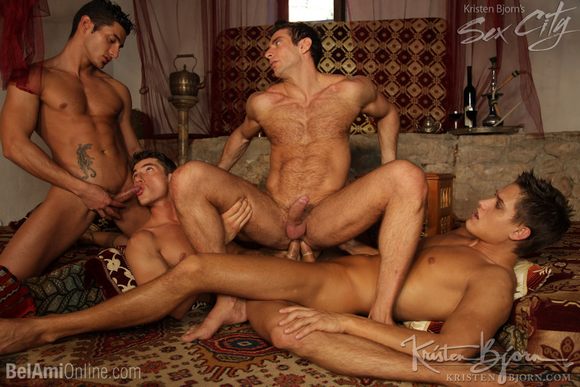 + KRISTENBJORN.COM | BELAMIONLINE.COM
+ More of Brandon Manilow | Dolph Lambert | Manuel Rios | Sascha Chaykin