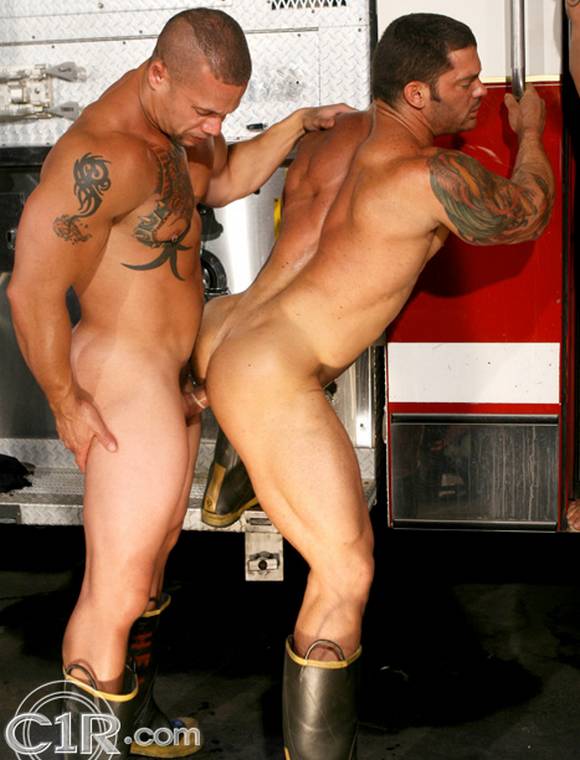 I think it's a tradition of All Worlds Video's Playing With Fire porn series to highlight the hottest bodybuilder porn star of that era. This fireman-theme porn introduced me to muscular Ty Fox and Chris Thunder in the original Playing With Fire. Billy Herrington in Playing With Fire 2 and Caesar in Playing With Fire 3.
In the fourth installment of this scorching series, PLAYING WITH FIRE 4: ALARM, director Chi Chi LaRue gives us bodybuilder Mitchell Rock and Matthew Rush.
Hot bodybuilder Mitchell Rock bottoms again in this movie and it's his third time in a roll he gets fucked in orgy scene (his porn debut TAKEN: TO THE LOWEST LEVEL and GRIDIRON GANG BANG). His scene partners are Matthew Rush, Johnny Hazzard with newcomers Landon Conrad and Drew Cutler.
I hope they will cast Mitchell Rock in one-on-one scene next time.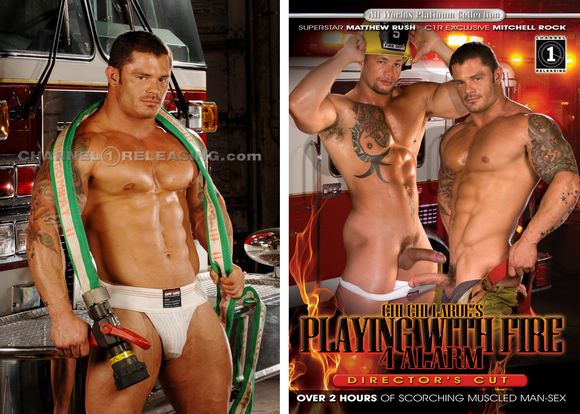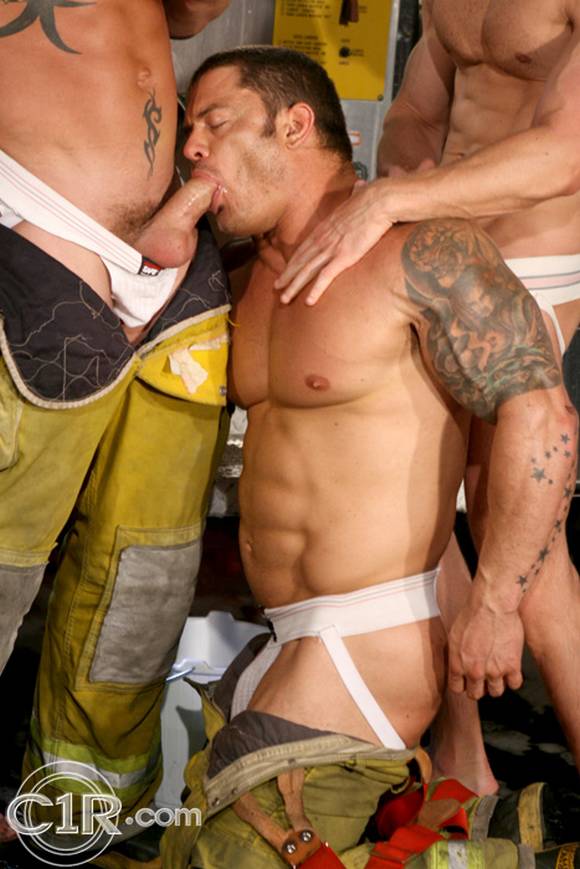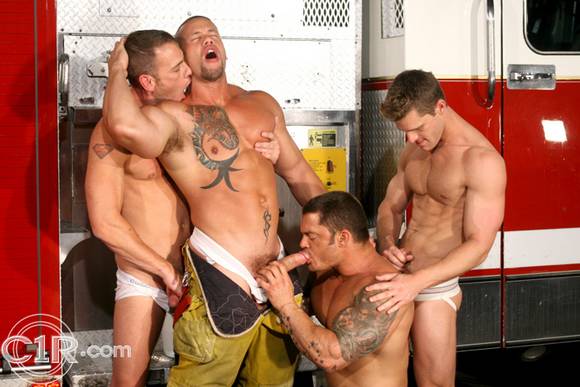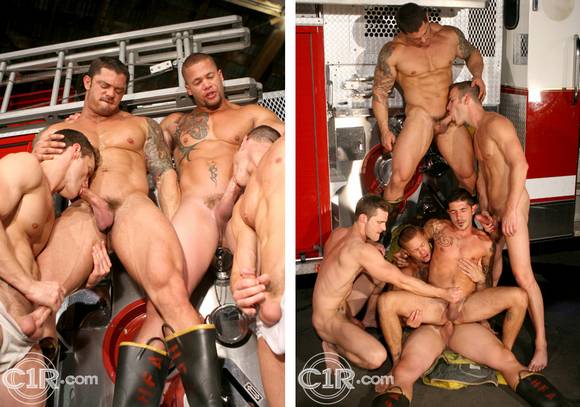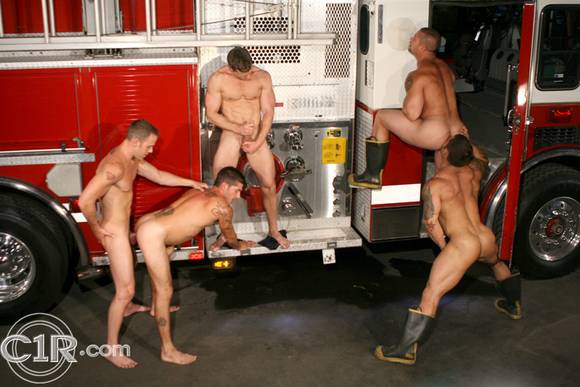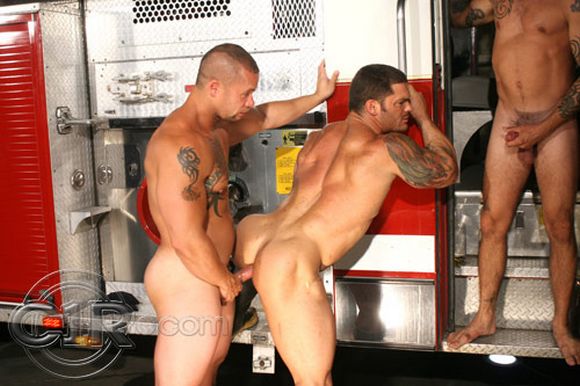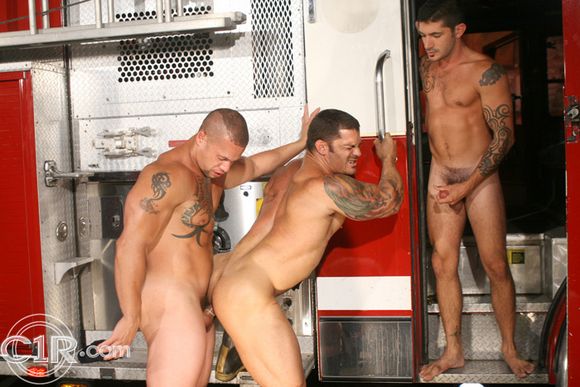 + CHANNEL 1 RELEASING | ALL WORLDS VIDEO
+ More of Mitchell Rock | Body Builder Porn
+ Watch Playing With Fire | Playing With Fire 2 | Playing With Fire 3