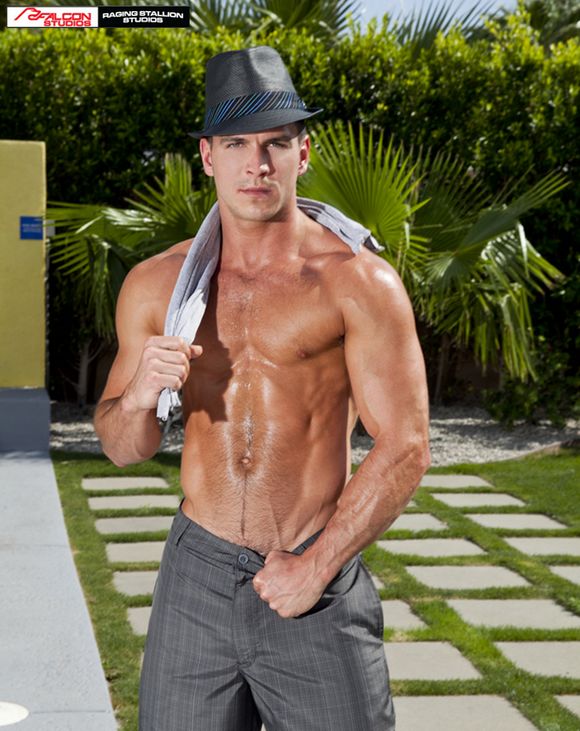 You read it here first! Falcon Studios and Raging Stallion Studios have signed British porn star Paddy O'Brian to a long-term exclusive contract.
As I reported last month, Paddy O'Brian is shooting in the U.S. for Falcon Studios' two-part Fall blockbuster release.
Now you can read about all Paddy O'Brian's gay porn projects with Falcon and Raging Stallion in the press release below! [Check out Exclusive Behind The Scenes Photos]
International Gay Porn Sensation Paddy O'Brian Signs Exclusive Long-Term Contract with Falcon/ Raging Stallion Studios – Studio Releases His First DVD in August
San Francisco-based Falcon Studios and Raging Stallion Studios announced the signing of Paddy O'Brian to an exclusive long-term contract. The relationship between the star and the studio began in May of 2012 when Falcon flew in the highly sought after O'Brian for his first US hardcore porn performance.
O'Brian just wrapped filming on location in Northern California with Steve Cruz for Falcon and will shoot in July under the direction of Tony Dimarco in the big Raging Stallion Fall 2012 release. While in the states he impressed Chris Ward, Falcon/Raging Stallion President, so much that he was immediately signed to an exclusive contract.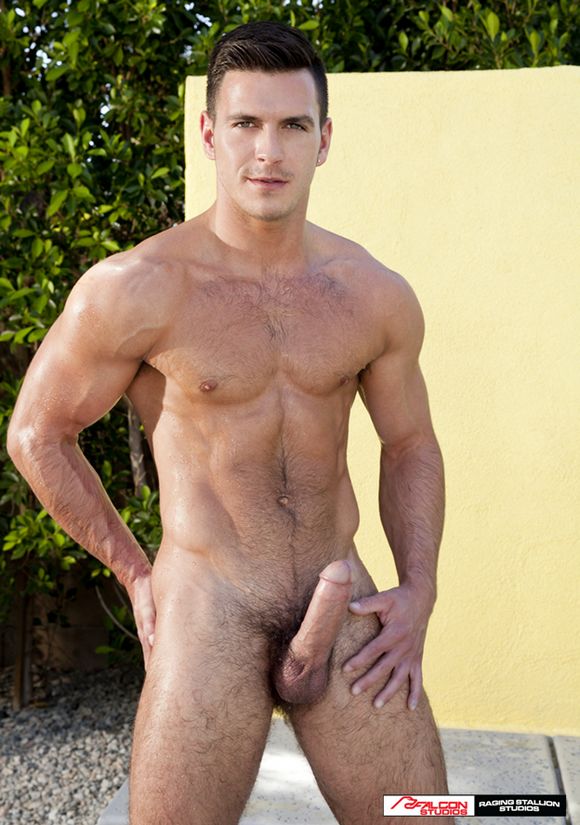 Dimarco originally sought out O'Brian after seeing several of O'Brian's solo performances on US sites and a few hardcore scenes on UK porn sites and arranged for him to appear in Summer Lust, which was shot on location in Palm Springs, CA. Summer Lust is now in post-production and will be released to the general public on August 20, 2012. "After working with him, I knew he was a star, he was awesome to work with, a really cool guy and he fucks like a champ," states Dimarco.
O'Brian impressed the team so much during Dimarco's shoot that he was also cast in a JOCKS movie during his first trip to the states. After these two impressive performances, he was offered a contract and scheduled to return and appear in Falcon's two-part Fall blockbuster release directed by Cruz and made up of an all-star cast of some the hottest men from around the world.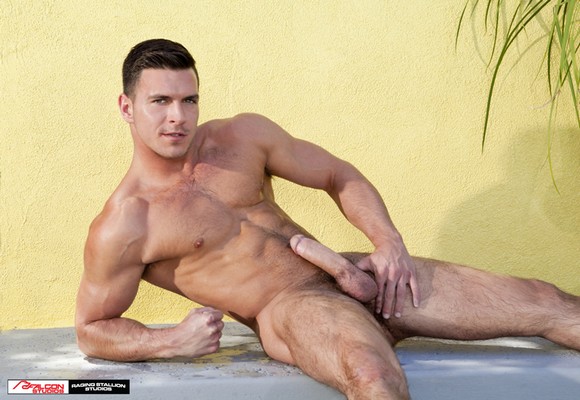 "Paddy O'Brian has a huge following in the UK and is quickly becoming a gay porn powerhouse. We're elated that he agreed to sign with us and be a part of our special Fall, two-part release," stated Ward. "When I met him in person, I couldn't believe my eyes. He's even more stunning in person, the kind of male beauty that stops cars, drops jaws, and turns heads. He is one of the hottest men I have ever had the pleasure of seeing. With his classic handsome face, spectacular body and huge dick, he has the makings of a porn Mega-Star, I knew the moment I set eyes on him that I wanted to offer him an exclusive contract."
"I'm very excited for my future in porn, and thrilled that I will be working with Falcon and Raging Stallion Studios, the biggest and best studio in the world," exclaims O'Brian. "The entire team is so welcoming and helpful, and I definitely feel that I made a great move by signing on as a Falcon/Raging Stallion Exclusive."
+ FALCON STUDIOS | RAGING STALLION STUDIOS
+ More of Paddy O'Brian