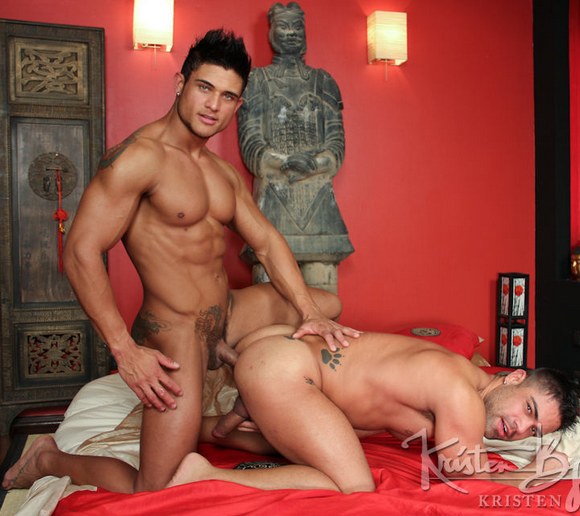 Diego and Wagner, these super sexy Latino porn stars and real-life couple made a splash in gay porn world last August when made their porn debut in Latino Musclegods DIEGO and WAGNER Flip Fuck at Tim Tales. And I've reported that they shot more scenes with Tim Tales and Lucas Kazan.
Last week, I mentioned that Diego and Wagner shot a scene in a red room that Stag Homme and Falcon also used as their porn set. Well, today I got the answer. Diego and Wagner were working with KRISTEN BJORN!
And Kristen Bjorn has given them porn last name. So now they are Diego Lauzen and Wagner Vittoria. What do you think?
And you can watch them flip flop fuck bareback in Lover's Lane #11: Diego Lauzen and Wagner Vittoria.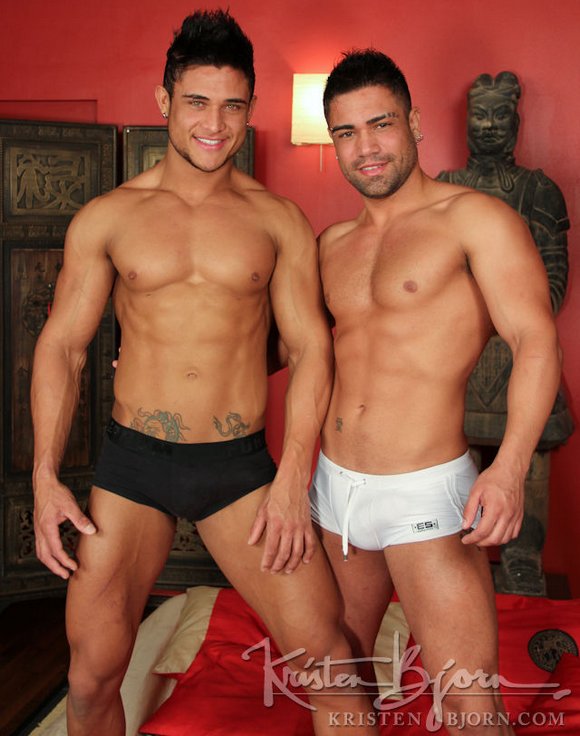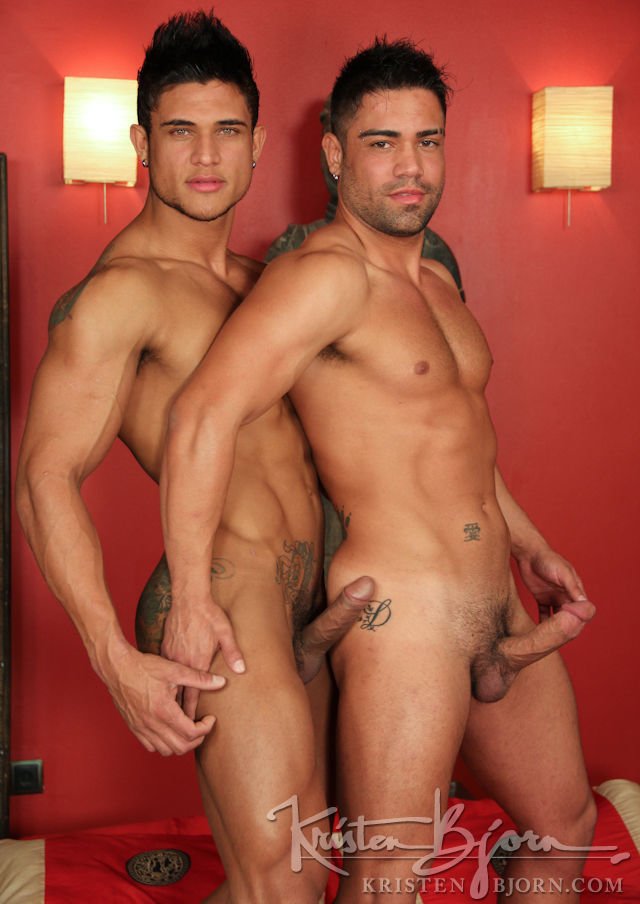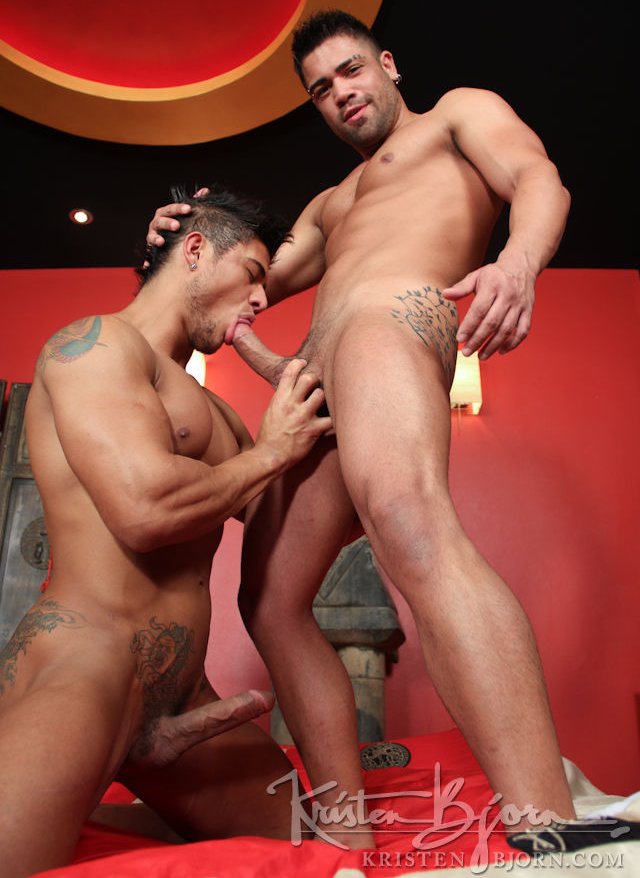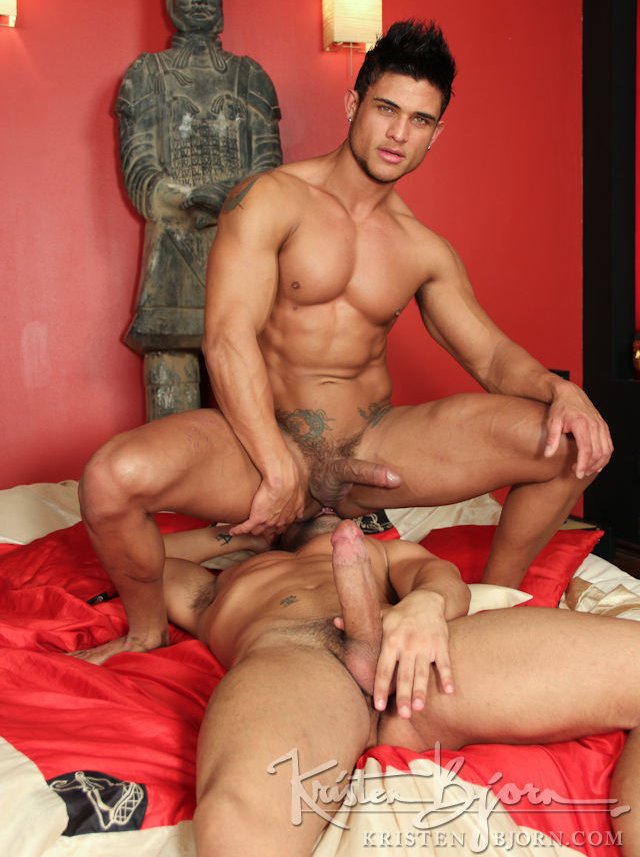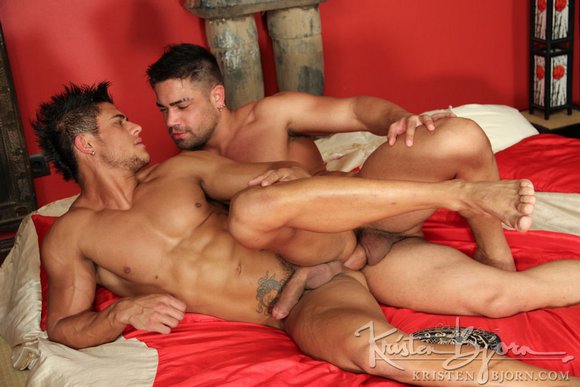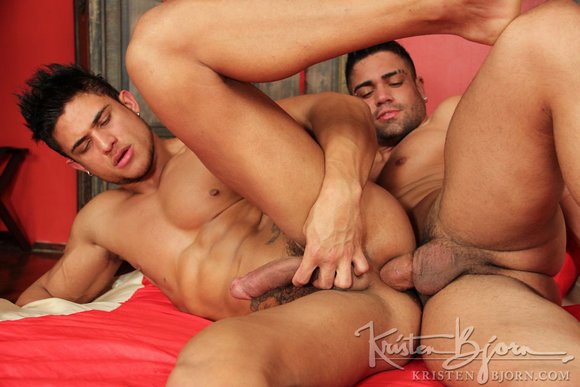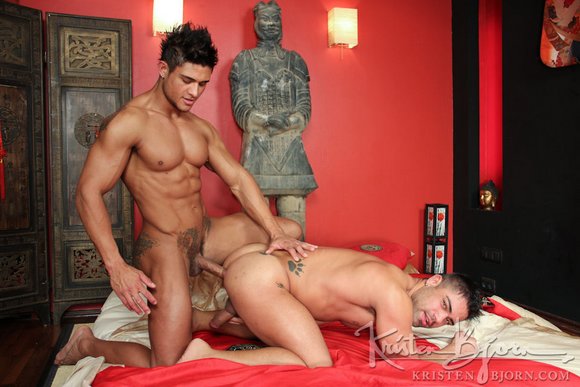 [flv:http://www.kristenbjorn.com/files/model/previewclips/989/ll11_preview.flv http://kristenbjorn.com/files/model/previewclips/989/previewclip_wides_large.jpg 580 326]
+ Lover's Lane #11: Diego Lauzen and Wagner Vittoria Flip Flop Fuck
+ More of Diego Lauzen | Wagner Vittoria