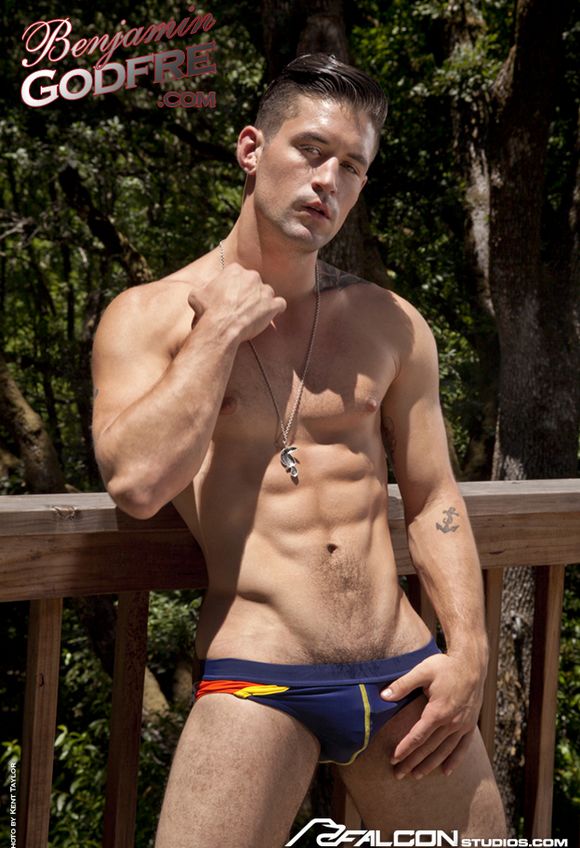 I broke the news on Saturday that fashion model Benjamin Godfre has shot a porn video with Falcon. Thanks to my eagle-eyed reader.
Today, I received this official press release from Falcon Studios. So I have some new info for you.
Godfre has shot two solo scenes with Falcon Studios, which will be part of a five-scene solo DVD collaboratively directed by Godfre under the mentorship of the studios world-class directors and slated for released later this Fall.
And now you can watch Benjamin Godfre jerks off in the XXX preview of the video called Erotic Photo Shoot in this special Falcon landing page that has been created for gay porn fans!
San Francisco-based Falcon Studios announced today that it is working with stunning fashion model Benjamin Godfre on a long term project. Godfre has shot two solo scenes with Falcon Studios, which will be part of a five-scene solo DVD collaboratively directed by Godfre under the mentorship of the studios world-class directors and slated for released later this Fall.

Godfre regularly does photo shoots with high-profile male erotic photographers and has been featured on numerous gay blogs. His large gay fan base will likely have a favorable reaction to the following statement he posted on his site BenjaminGodfre.com: "I used to be a fashion model, but now I'm a porn star!"

Godfre's site includes a paid membership area called the Inner Sanctum where he provides X-rated content, including photos and videos, to his fans for a modest monthly fee. The statement appears on a special Falcon landing page that has been created for gay porn fans with a teaser trailer and photos for his first solo scene shot with Falcon, "Erotic Photo Shoot"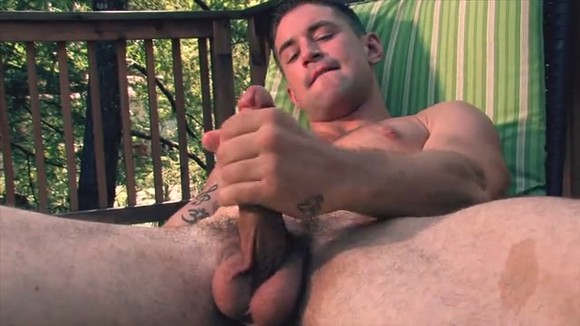 Falcon Studios president and Hall-of-Fame director, Chris Ward, as well as all-star directors Steve Cruz and Tony Dimarco will mentor the budding porn star and content provider in directing and producing his scenes, which will exclusively appear on Godfre's web site prior to being available on DVD. The additional scenes, which Godfre will cast and collaboratively direct, will also be available on his site.

"At first I was very nervous working with a major studio like Falcon/Raging Stallion, but they are a respectful and professional company who takes great care of their models, so I felt right at home. I'm confident that this project will be a huge success," states Godfre confidently. "It's inspiring to work directly with Chris Ward on the vision for the project, and it's amazing to see how Falcon's award-winning team of directors and camera men bring it to life. We shot two amazing and extremely sexy scenes, and I can't wait to have the final products ready for my site's Inner Sanctum."

"Not only is Benjamin Godfre one of the most strikingly handsome and sexy men on the planet, he's very creative and driven," commented Ward. "He's the definition of a Falcon Man, and he has all the makings of a sensational star both in front of and behind the camera. This is the beginning of a long and fruitful collaboration, and we're all excited to see what happens next in Benjamin's new career. Check out his site and you'll see what he's capable of."
+ FALCON STUDIOS | BENJAMINGODFRE.COM
+ Watch XXX Teaser Trailer of Erotic Photo Shoot