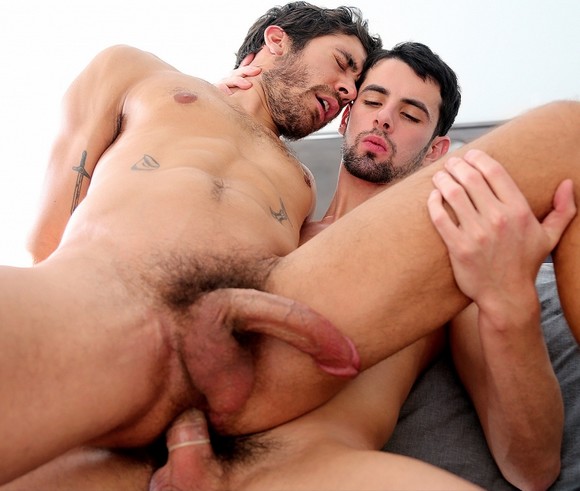 In this last installment of THE HAUNTING: An Epilogue — I made a little ode to the shows I love and Benny Morecock hates! (It's always a fight for the remote when one of these shows come on! Just for reference Benny prefers Storage Wars, Duck Dynasty, and Pawn Stars!)

Many of you have been asking… What happened to Jake & Dillon in The Haunting – Part One? or What did Dale Cooper see at the end of Part 2? Did Claus Heist have "a haunting" or What was he smiling about at the End of Part 3. While I am happy to lest something remain a mystery or open to interpretation. I did want to connect a few dots and tie up a few loose ends (as an excuse for getting Dale Copper and Jake Steel in bed together!!) – Jake Jaxson
I'm a fan of Jake Jaxson's The Haunting series. The atmosphere, the script, the videography are top notch and he answers many unanswered questions from part 1, 2 and 3 in this epilogue and the sex scene between Jake Steel and Dale Cooper is very hot.