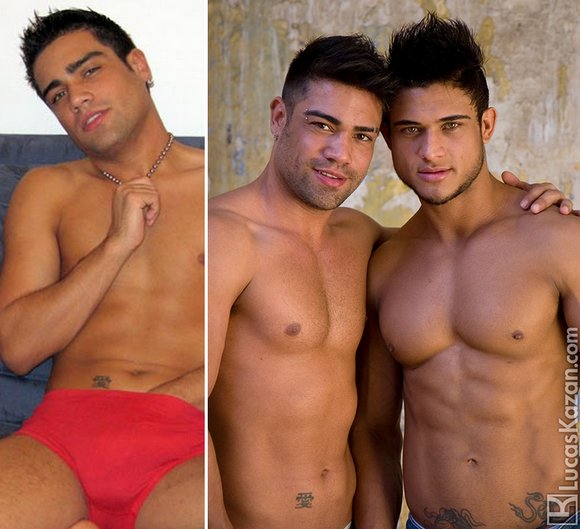 This news caught me by surprise. I thought hot Latino porn couple Diego Lauzen and Wagner Vittoria made their porn debut with Tim Tales last August. I was wrong!
Wagner Vittoria started doing porn years ago with LUKAS KAZAN. Lucas filmed him at 22 with his then-boyfriend Leo. Wagner's porn name back then was Bruno. Then again with his new partner Thomas.
In a way, we've been chronicling his love affairs over the years". Is Diego "the one", as Wagner claims? Time will tell: for sure, the lovebirds appear to be deeply into each other. "True passion is rare in porn", comments Kazan. "Affection even more so!"
DIEGO AND WAGNER Part 1 premieres on Lucas Kazan website today. It's the third episode in the MEN FOR ALL SEASONS series.
So, this is Wagner's (aka Bruno) third time on Lucas Kazan. And it's clear that his current boyfriend Diego Lauzen is the hottest!