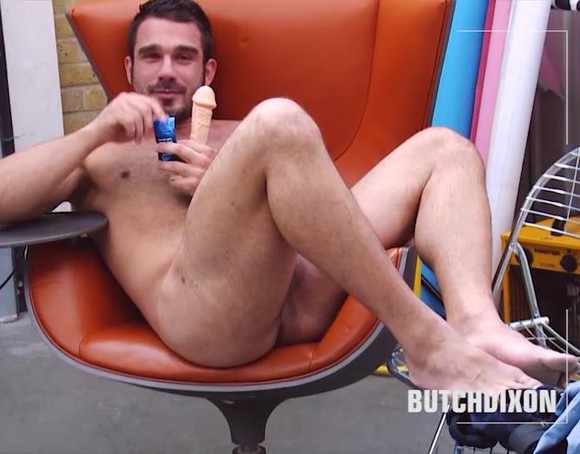 Hunky porn newcomer Jake Bolton made his porn debut in Men At Play's video called Nasty Boys 2 with Logan Rogue, Tomas Brand and Pau Casserras.
Today I just found these 4 video clips uploaded by BUTCH DIXON. It's a short but intimate and revealing interview that will let you know more about this sexy newcomer. Jake Bolton discusses a type of guy he like, the age he lost his virginity, his sexiest body part and more.
Also check out the backstage pass video that will show you some funny moments from the porn set when Jake Bolton worked with Lucio Saints. I can't wait to see this scene! Both Jake and Lucio are very hot.
Oh, and joecums just uploaded the video clip he took from HustlaBall London showing the hot three-way on stage when Jake Bolton get double fucked by Tomas Brand and Logan Rogue! Watch it below.
Here's the video clip showing Jake Bolton getting double-fucked by Tomas Brand and Logan Rogue at HustlaBall London 2013 by joecums.