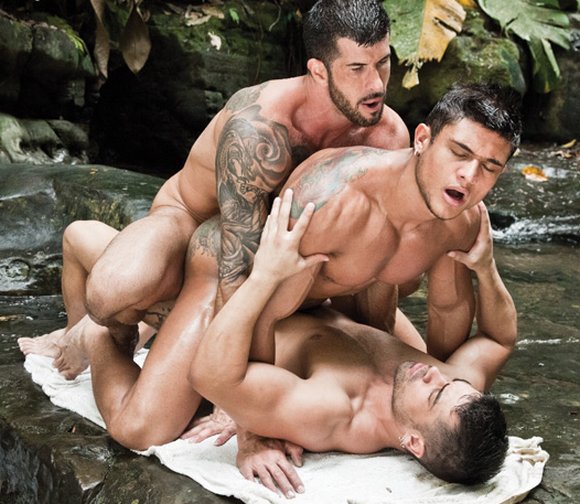 Checking out LUCAS ENTERTAINMENT homepage, it's less than 24 hours for the online release of the first scene from the big budget movie ORIGINAL SINNERS. And looks like the movie is now available for pre-order!
You can go to this ORIGINAL SINNERS page to see the preview pictures of all the hot scenes from the movie. And from these preview pics they released, I think it's not a secret anymore. Finally I can tell you what I was dying to tell you since February when I was on the set of this movie in Costa Rica.
ORIGINAL SINNERS contains hunky Brazilian porn star Diego Lauzen's first DOUBLE PENETRATION scene captured on camera!!! You're gonna love this special scene. I was thrilled to be there when Diego's boyfriend Wagner Vittoria and Adam Killian fuck his muscled ass at the same time!
Oh, and I have special deal for readers of Queer Me Now, you get 50% OFF Lucas Entertainment membership 😉