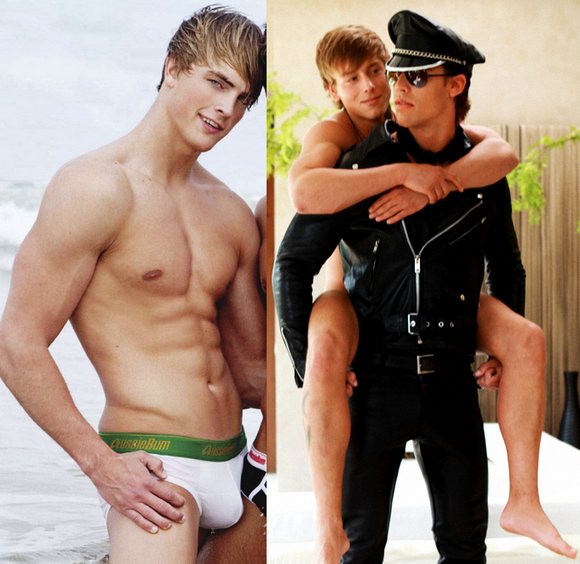 Below are tidbits, news and quotes I collected from Orhiker, the Bel Ami expert at The BA-Boys-Archive regarding the future projects and hot porn models from BEL AMI ONLINE.
This hot blond boy is the new Bel Ami American exclusive, Mick Lovell. He was among the models Bel Ami sent to attend Sydney Mardi Gras 2011 earlier this year (He's that guy with "love" written on his chest). He's also one of Bel Ami models who was kicked off RSVP Mediterranean Cruise. Isn't he just gorgeous!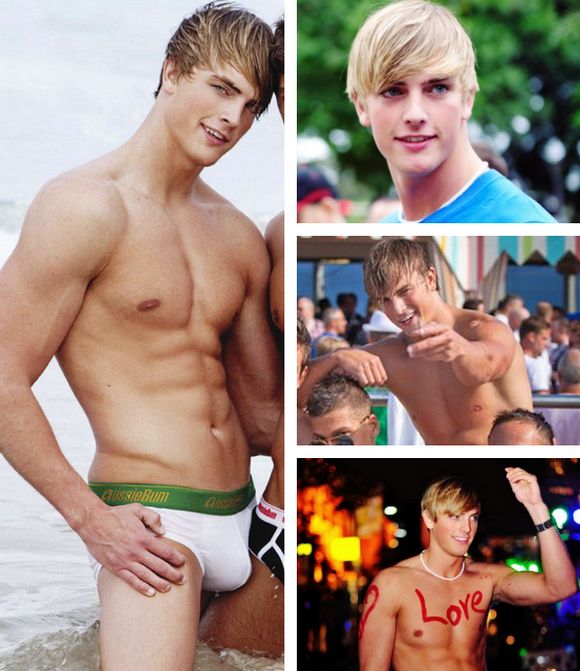 Earlier, in late June, George Duroy had said that Mick Lovell had completed his first shoot for Bel Ami and had flown back to the US West Coast. He also said that video featuring Mick Lovell will not be released until about January, 2012.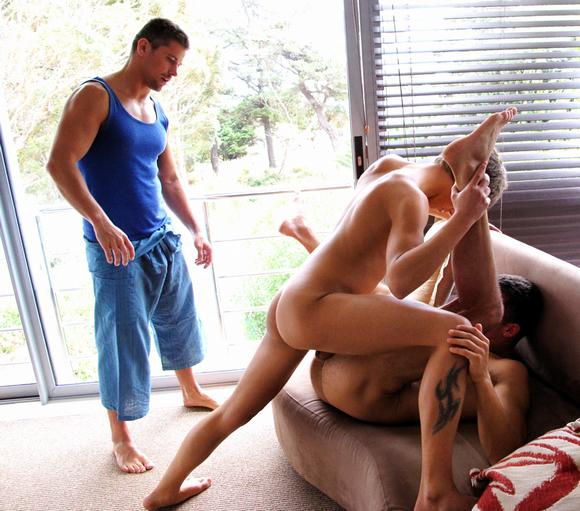 KINKY ANGELS will continue as a separate twink site starting December. I (George Duroy) have to pre-shoot material prior to my stay in Cape Town. First issue is Christmas with Kevin and Kris (and…) and in January we will start new year with the Scandal in Vatican issue…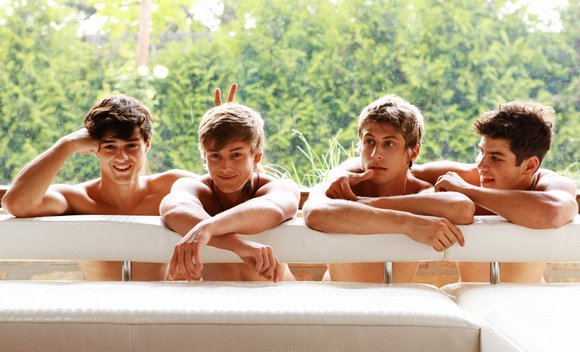 We have a considerable number of strapping young lads all stashed away, waiting to make their screen debuts.

Just recently, for example, Andre Boleyn brought in another amiable schoolmate who not only fucks with passion but is naturally talented at is as well. Adam Archuleta continues to inundate us with an assortment of his friends' photos that we have, with some regret, had to reject due to various bits of their body art.

Kevin Warhol has also dragged in some of his charming friends. One of them has even starting filming and continues to impress. Moreover, we have found a mate for Jack Harrer – someone with an even bigger dick than his, though he asserts that "the jury is still out." One of our scouts uncovered a rare find in Prague, but you will have to hold your breath a little longer for that one.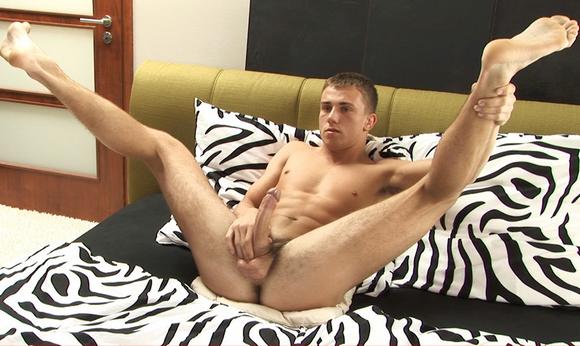 And throughout all of these new developments, Benjamin Bloom's tall 19-year-old brother has inched ever closer —along with a schoolmate— to readiness.

This time we added models mainly to our twink collection but there are also more muscular ones as Robin Michaux or Benjamin Bloom's brother being prepared. Altogether there are more than 20 boys in different stages of 'training' waiting for release. Nowadays, as I told you I usually don't release model before having with him at least 12 pieces of programming sitting in archive (or filming just a few and knowing he wouldn't continue for one reason or another). Last week we also worked with your dream type – cute little twink with genuine 10incher (25cm) and charming personality. Is he going to do more ? I pray yes, but do I know for sure ? Main worry is – as always – exposure. Internet is mixed blessing for us.
FYI – The model in the picture above is Robin Michaux.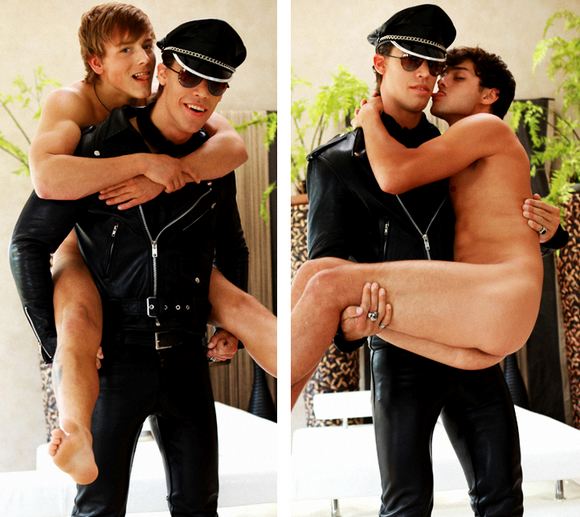 The decision by Duroy to start shooting kink was made many months ago… the new Canadian team was shooting some sort of kink stuff in Ibizia in the fall of 2010. You'll probably begin to see it appear regularly at BELAMIONLINE.COM in November or early in 2012.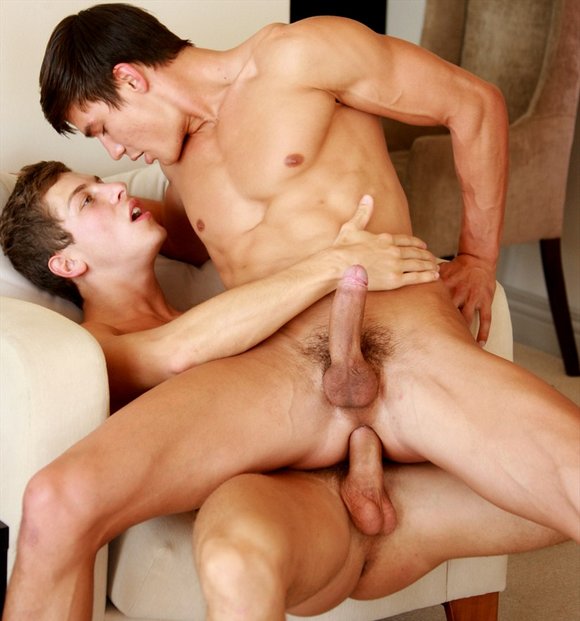 SUMMER PROGRAMMING: As usual we scheduled some Summer Specials. You'll get best vintage couple photo-shoots left in archives, you'll get 10 scenes which didn't make it to Kinky Angels (plenty of Jack, Andre, Kevin and Adam), every Sunday, instead of solos you'll get regular sex scenes or blow-jobs and every Friday you'll get production stills from upcoming production. And in early September you'll join Kris Evans on Mykonos… well, and starting September you'll start getting also American guest-stars.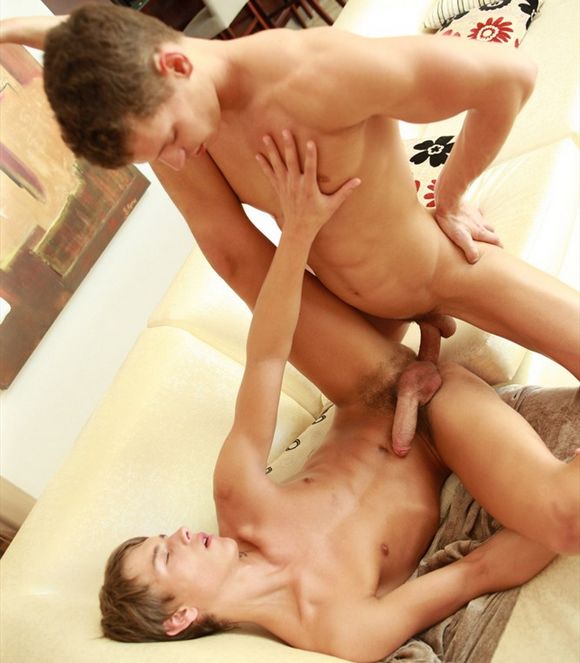 + Jean-Daniel Chagall Fucks Kevin Warhol