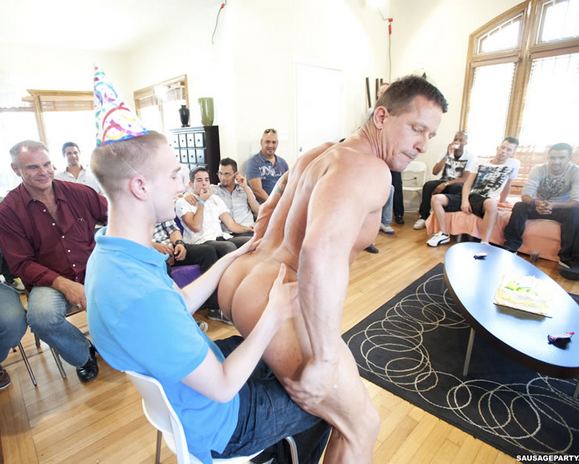 How can I get an invitation to a party like these? A new porn site SAUSAGE PARTY features hot and muscular gay porn stars such as Robert Axel, The Rock, Nikk Torretto (aka Manny Vegas), Casey Monroe and Jordano Santoro as erotic dancers / male strippers. And these guys know how to please the audience!
The audience can participate in the shows. They can suck these porn stars' cocks while they dance around the party and shoot loads in audience's mouths!
In some videos, the porn star strippers even choose some lucky dudes from the crowd and fuck them!
Check out some HOT preview videos from these episodes – Happy Birthday, Big Gay House Party, Get Them While They're Hot and New Meat.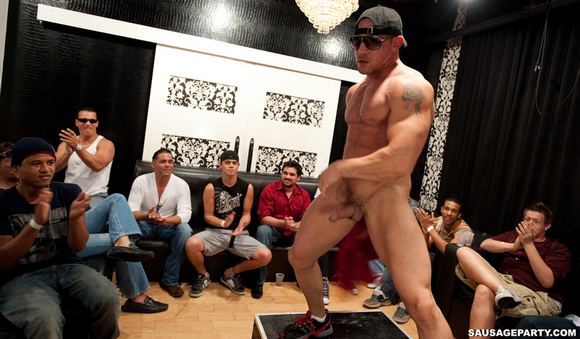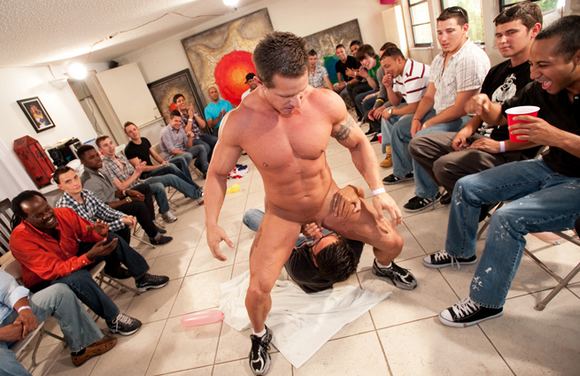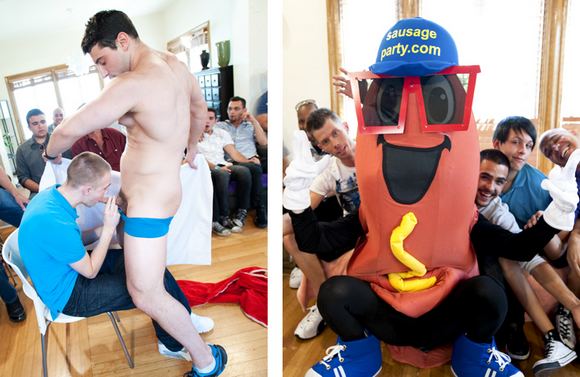 [flv:http://trailers.hazecash.com/sausageparty/sp8234/public/trailerx/trailer_1500.flv http://www.queermenow.net/blog/wp-content/uploads/2011/05/Out-of-Hand-trailer.jpg 580 327]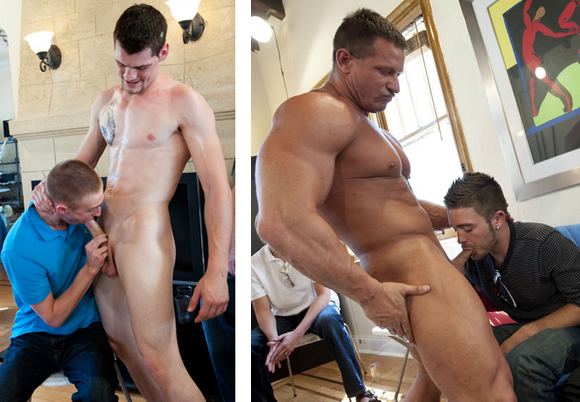 [flv:http://trailers.hazecash.com/sausageparty/sp8085/public/trailerx/trailer_1500.flv http://www.queermenow.net/blog/wp-content/uploads/2011/05/not-just-blowjob-trailer.jpg 580 327]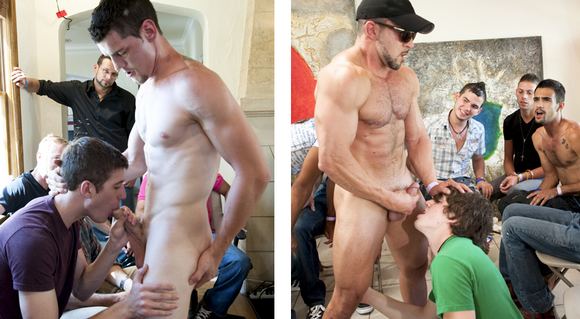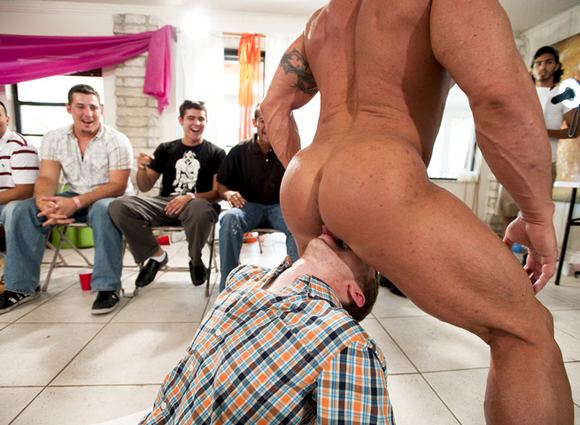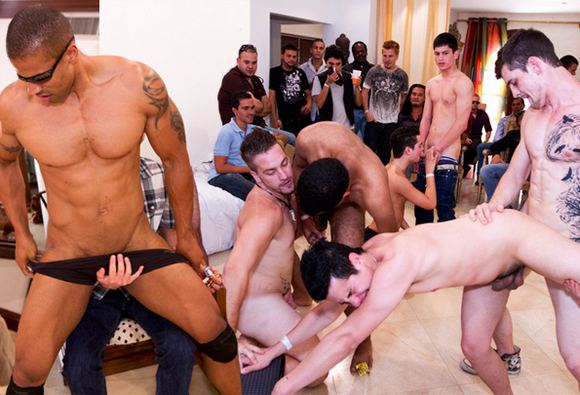 + Happy Birthday | Big Gay House Party | Get Them While They Hot | New Meat
+ RUB HIM | HAZE HIM | OUT IN PUBLIC | THUG HUNTER | BUTTER LOADS