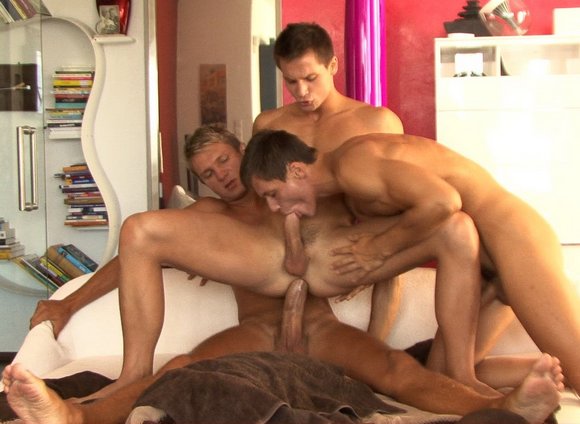 I'm a fan of Milo Peters and Elijah Peters (aka Peters Twins). I love their perfect six-pac abs. And in the latest video from BELAMIONLINE.COM, they prove to be talented bottoms too getting fucked by the hugely hung Trevor Yates like a pro. Thanks so ricky, the reader who sent me the heads up!
This scene also comes with some controversy. In this episode, Bel Ami removed all restrictions on what the boys could do with each other. So our naughty twins, Milo and Elijah take turns sucking each other's cocks and even cum in each other's mouths! All while getting slammed in the ass by Trevor's huge cock!
And this is just the first part. In the second, to be released this Friday, Peters Twins get a bit of their own back by fucking Trevor Yates.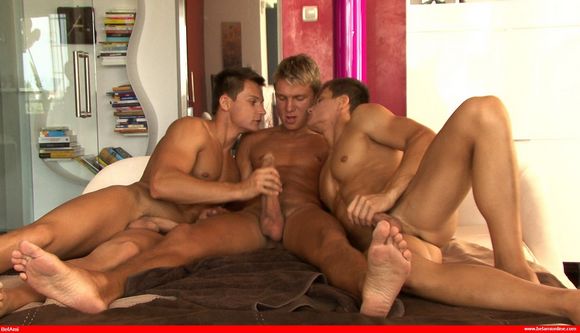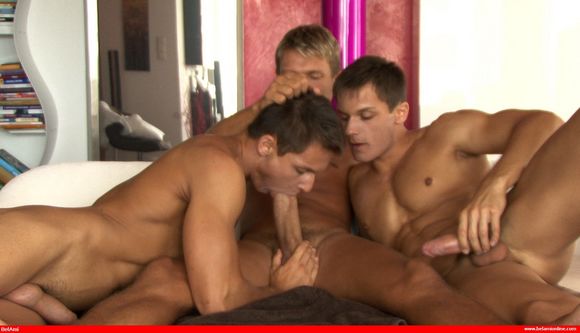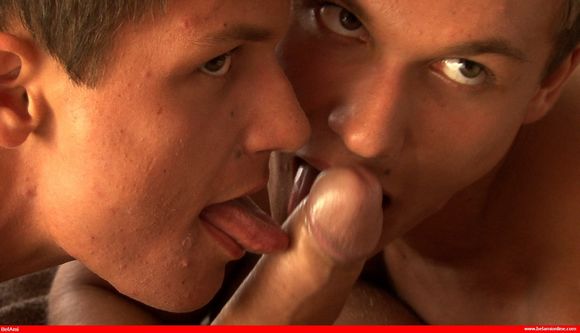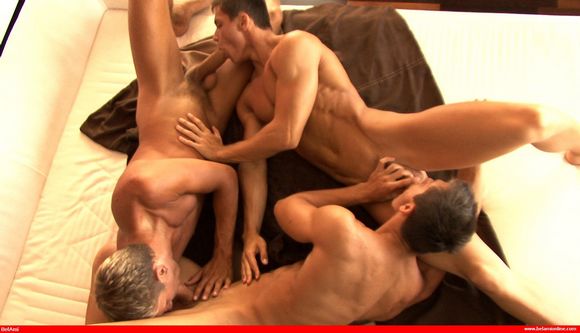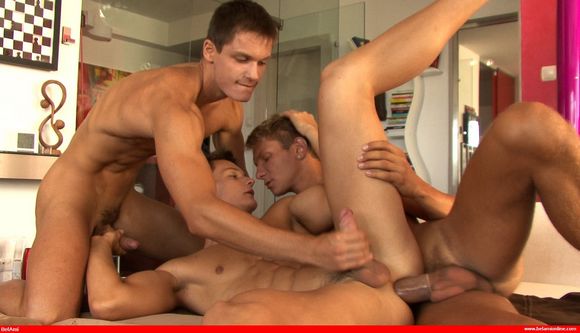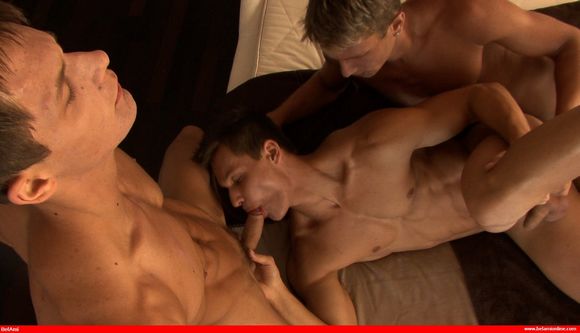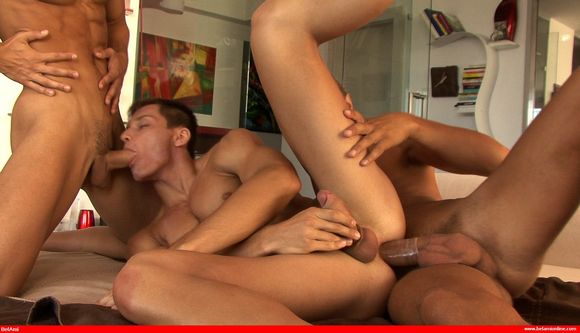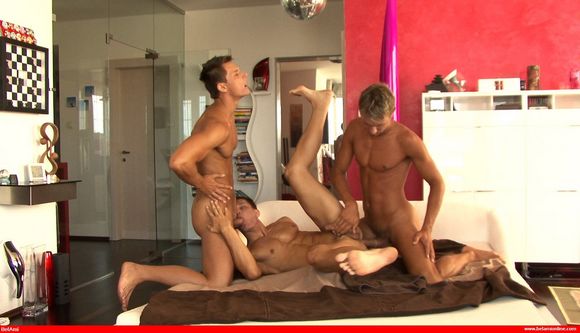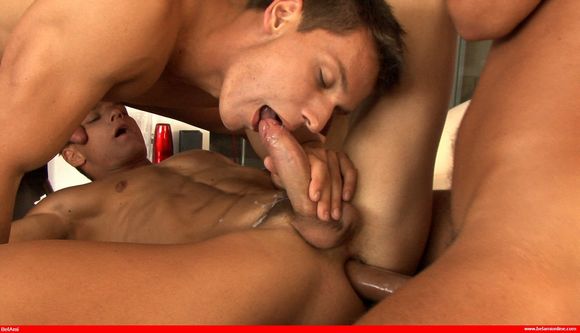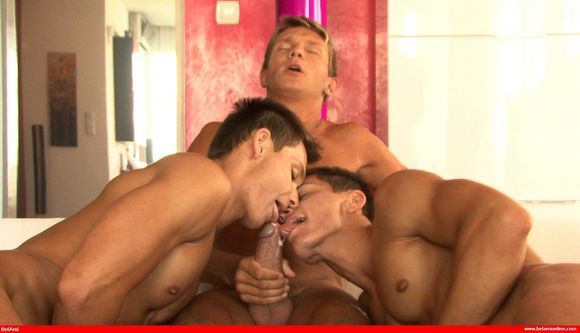 + BELAMIONLINE.COM | BEL AMI VIDEO ON DEMAND
+ More of Milo Peters and Elijah Peters (Peters Twins)