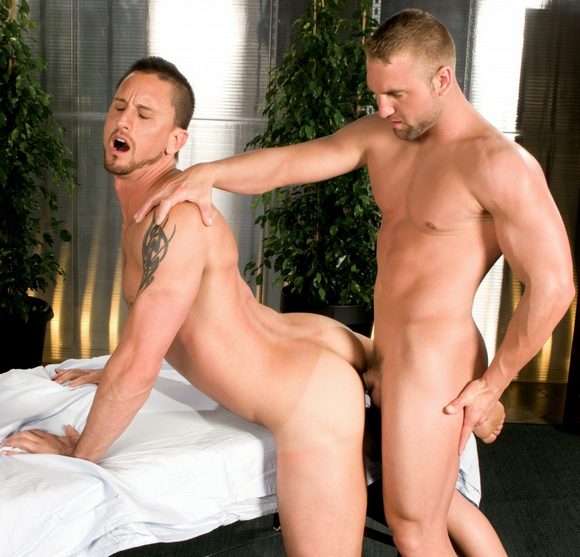 Porn stars Jesse Santana and Dakota Rivers each star in 2 scenes of a new movie called INDESCRETION. And FALCONSTUDIOS.COM just released the first video from this movie on its website.
In this video (which is the third scene of the movie) Dakota Rivers gets massaged and fucked by Tom Wolfe!
Check out the XXX trailer below for a sneak peek of other scenes. Notice Landon Conrad's ripped pecs while he fuck Christopher Daniels. And Dylan Roberts looks cute getting fucked by Colby Keller.