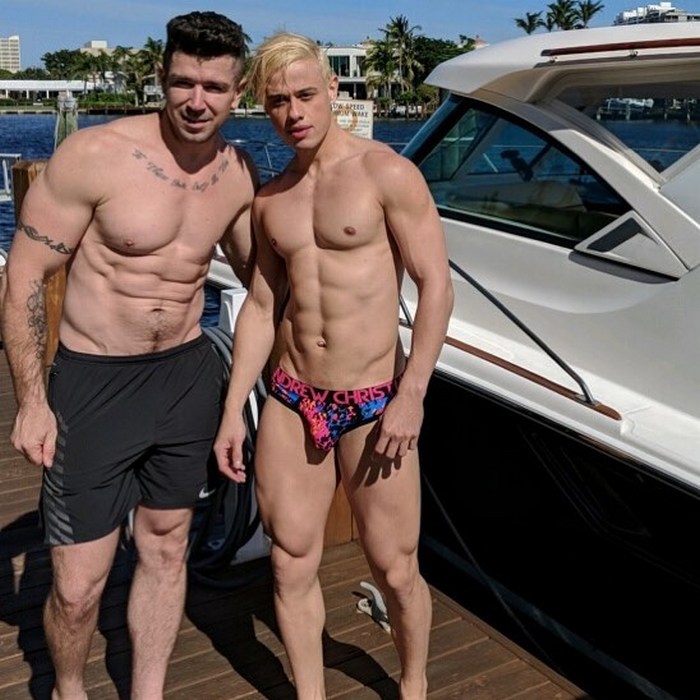 Alam Wernik is very popular on Instagram with almost 200,000 followers. He also posted many sex tapes on Twitter. And he's about to make gay porn debut in 2018. Yesterday Dante Colle revealed on his Snapchat that Alam has sex scene coming from Falcon Studios. I guess that means he already shot some sex scenes with Falcon last year.
Today, Trenton Ducati shared some pictures of Alam Wernik on the set of NakedSword's upcoming gay porn movie NO VACANCY, now filming on location in Fort Lauderdale by mr. Pam. Gay porn stars Dante Colle, Jacob Peterson, Michael DelRay, and Jimmy Fanz also on the set. (Jimmy Fanz is making a comeback?) Thanks to @philliyT for the story.
What do you think about this up and coming gay porn star Alam Wernik?