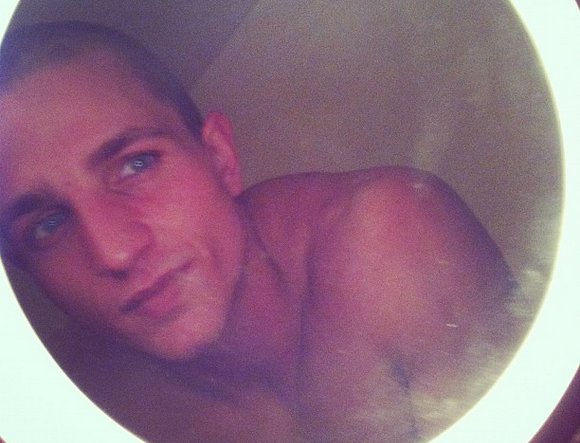 First, it's not much but it feels good to be recognized by one of my favorite porn stars. Marcus Mojo just mentioned my blog on his latest blog entry, Much Love to the Bloggers (Thanks to my fellow blogger Denz of Men of Porn who told me about this):
I know I wrote a blog about all the people that write nasty comments on blogs but I never got to talk about all the bloggers and fans that have been really supportive and have always had good things to say about me and my work.
Some bloggers that I'd like to give a shout out to are Queer Me Now and Bonerific. These two bloggers are awesome guys! I love reading their stuff. I think they critic in a professional manner and have some great blogs! Thanks guys and much love to you all!
Oh, and in case you haven't seen it yet, besides Twitter, you can now follow him on Instagram.
Another message was from Junior Stellano, for those of you who concerned about him from his recent pictures I posted on Hot Orgy Scene from Titan Men's Command Performance entry. Here's his response.