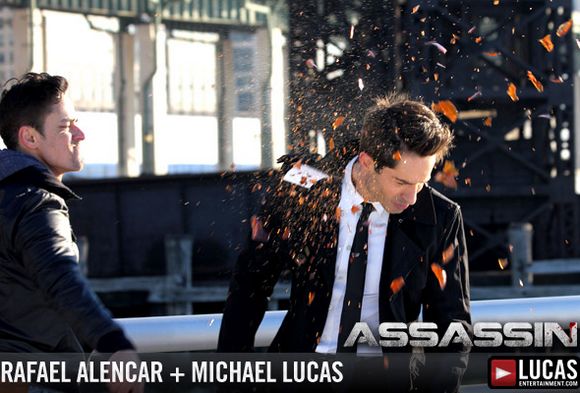 Be sure to catch the premiere of ASSASSIN Part One March 28th at LUCASENTERTAINMENT.COM. The Assassin DVD will hit the streets April 22nd. You can watch ASSASSIN Part One Sneak Peek below.
ASSASSIN is the latest big budget dark, erotic and stylized porn film from LUCAS ENTERTAINMENT The entire cast headlined by Michael Lucas and also staring Adam Killian, Wilfried Knight, Drew Cutler, Cliff Jensen, Steven Daigle, Braxton Bond, Rafael Alencar, Brad Star and Junior Stellano.
Too bad… My favorite Israeli porn star Avi Dar only has a cameo appearance in this movie along side Rafael Carreras, Dimitri Romanov and a musical performance by pop star Ari Gold. I wait too long for Avi Dar's next sex scene!
And don't forget to watch the XXX trailer of FUCK! features 20 of the most intense, load busting scenes from the Lucas Entertainment catalog starring 32 ripped and sweaty porn studs.
Cliff Jensen is a jaded bartender with a sharp attitude. When struck on a slow night by NYC newbie detective Steven Daigle, Cliff decides to play a game with him. This tattooed stud is doesn't fumble any nerves when faced with Steven's badge. Cliff takes charge and brings authority to its knees.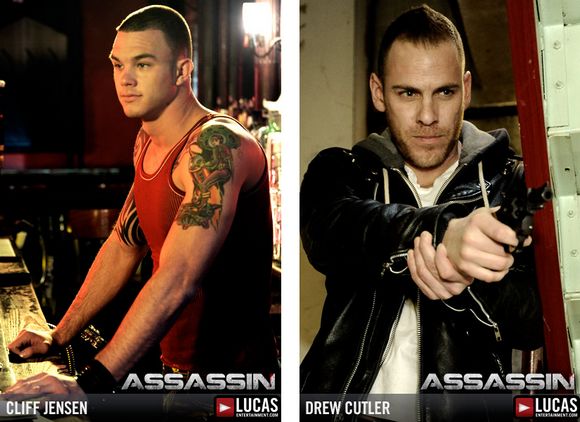 Drew Cutler is the thug doing the dirty work and he knows best to keep his enemies close. As a member of the leading crime ring the the city, Drew knows exactly which buttons to push and who to have in your pocket. This rugged tough guy knows how to take control of a situation and doesn't back down when he faced with a trained assassin.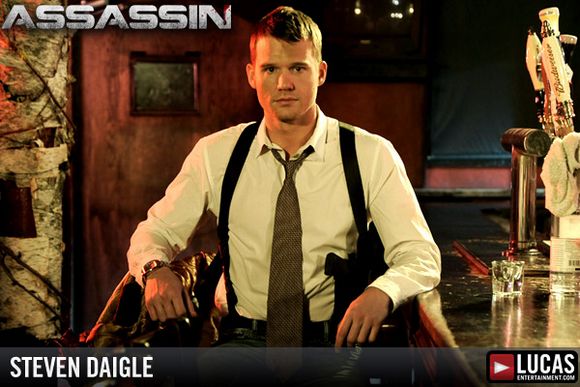 Steven Daigle is the rookie detective having a hell of a first week. When his superior Wilfried Knight shoves him off a case, Steven hits the bar to pound more than a few drinks.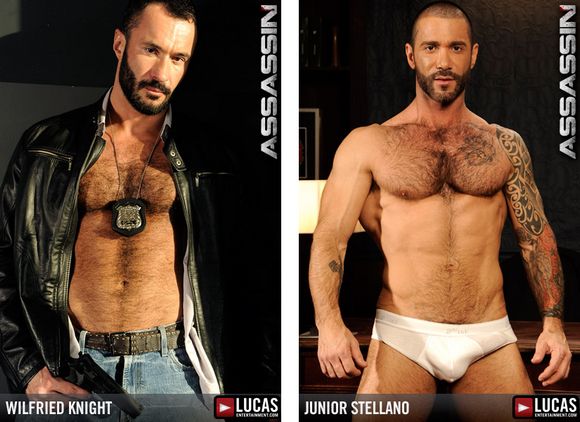 Wilfried Knight is the lead detective investigating a murder scene at a jazz club. While performer Ari Gold took to the stage, someone took advantage of the loud club music to mask the gunshot sound. But this detective doesn't play by the book and has a black badge in the shade of deceit.
Junior Stellano is a no-nonsense club owner who is on top of his game. He's tough, in charge and likes his power as much as he likes his men. He's one dominant man you don't want to cross or you might find yourself being shot off a water tower…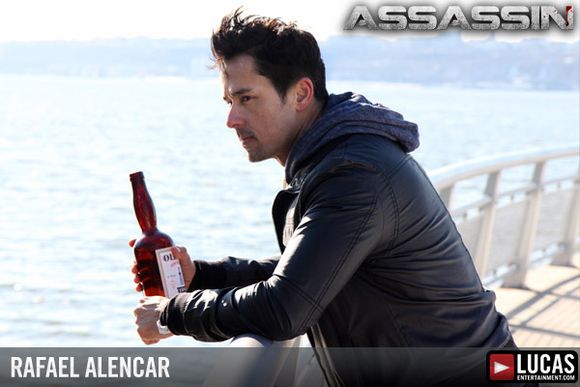 Rafael Alencar has put out a hit on NYC's toughest boss. But the battle for control has detonated a deadly game of murder and deception. To gain command once again Rafael must hide any trace that can lead the crimes back to him.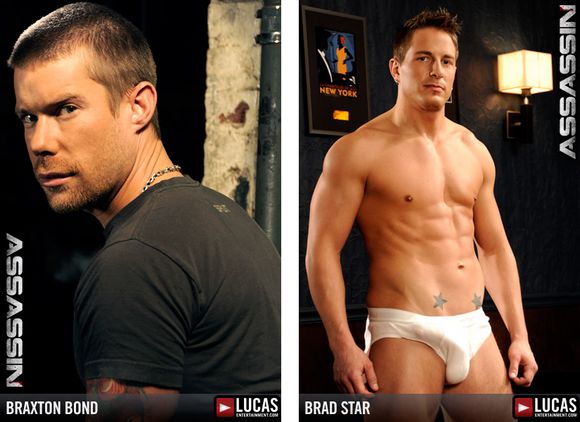 Braxton Bond is a henchman in the bad guy camp. But he takes little time to delve into the madness of the chase and rather offer up something a little more useful to the powers at be. Braxton takes on a bit more than he can handle as he's filled with the aggression of his boss.
Brad Star is sexy indulgent boy toy to Junior Stellano. Stripped down and waiting, this fuck-pro likes to serve and be obedient to the man in charge. This sex slave can give it and take it and do everything you want in between.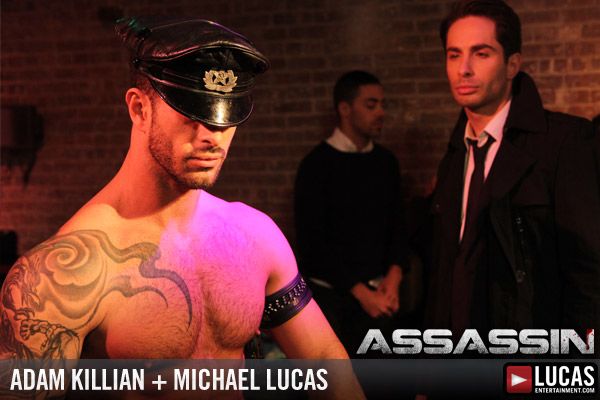 Adam Killian is the seductive yet vulnerable jazz performer who witnesses the assassin's latest job. While dancing in the club Adam rushed downstairs just in time to catch the crime and get caught in the cross hairs of this dangerous match of murder.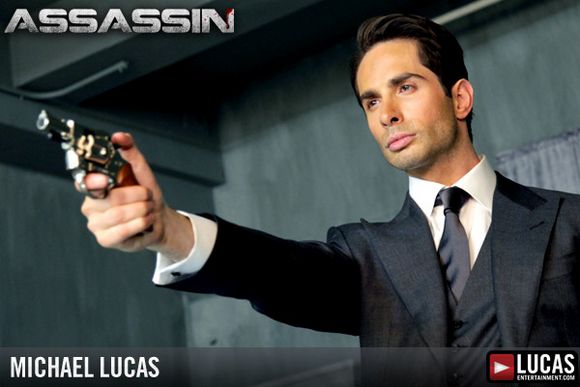 Michael Lucas is an emotionless and driven assassin whose solemn life has been dedicated to carrying out the death wishes of others. His jobs are flawless. His hands are always clean. But this time he's been seen and the wick has been ignited burning fast to an inevitable end.
There's only one thing that men want to do…FUCK! Get ready for 32 ripped and sweaty studs to give you pure fucking fantasies! Watch as passionate and masculine tops pound their throbbing rock hard cocks into eager bottom sluts. FUCK! features 20 of the most intense, load busting scenes from the Lucas Entertainment catalog! This hardcore fucking compilation captures the hottest and most aggressive men from around the world pumping balls deep in tight ass until everyone is covered in thick loads of cum!