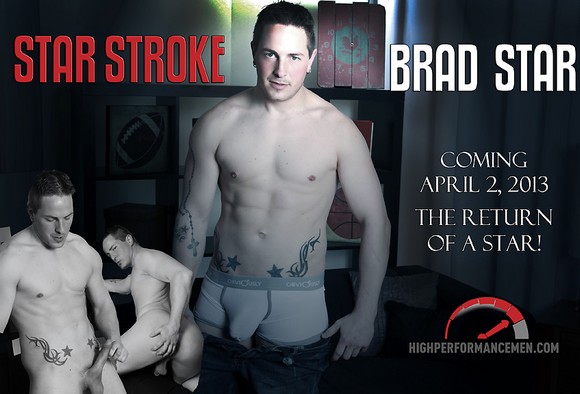 As I told you a couple of weeks ago, Brad Star has returned to gay porn and he has shot a solo scene with HIGH PERFORMANCE MEN. This is his fist scene shot since 2010 when he stopped performing in porn. The scene will be released tomorrow, April 2nd.
And HIGH PERFORMANCE MEN recently filmed a 3-way with Allen Silver, Will Swagger and Christopher Daniels. Director Gio Caruso told me it's one of the most sensual, passionate and sexy scenes he has ever filmed.
The chemistry these three had with each other was amazing. Allen and Will are partners in life and the fact that they were both into Christopher and he was into both of them made for some super hot sex!